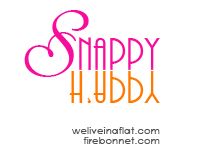 Welcome back to Week 2 of the Snappy H'appy Photo Challenge hosted by weliveinaflat and firebonnet ;) This challenge asks you to (1) share a good photo that you took or edited last week, (2) run it through a photo app on your smartphone or mobile device and share with us the result. 
For more details about the challenge, check out our Week 1 Bokeh post and also the Photo Challenge page.
Thank you Meghan (Firebonnet) for co-hosting with me, and Melinda (1stWorldDog), Christy (Sassmuffins), CompletelyDisappear, Gretchen (Zeke's Adventures), Meg (Little Dogs Laughed) and Blogagaini for joining us in the challenge! To see their respective works for week 1, just click on their names in the previous line or scroll all the way down this post and click on the links provided for each of their photo grids! :)
If you didn't join us in week 1, it's not too late. :) We are only in Week 2 and you can join us starting this week. A backdated post for week 1 is optional. ; )
Our theme for this week is HDR and Saturation. So let's talk more about it before we dive into the challenge posts.
HDR and Saturation
What do you think about when you hear HDR?
I think about vibrant, cinematic photographs. These images are created using the blending of three identical photos at different exposures (shown in the video above) to produce a final photo. The result looks realistic with more saturated colours than a single shot would produce. It could even look out of this world (with some post processing involved).
The process creates a photo that looks a lot more vibrant than the camera could capture in a single shot because it creates a larger range of luminescence (light). This helps to preserve the detail that would otherwise have been obscured in shadow or overly bright areas due to the scene having too high contrast for the camera to adequately process. Hence the term high dynamic range or HDR.
Example of an HDR photo and the three photos that were used to generate it.
Mariano Szklanny cc some rights reserved.
HDR on mobile devices
Some smartphones like the iPhone and the Samsung Galaxy Note 3 includes the option to take the photograph in HDR mode. There are also mobile apps like HDR Camera (and its paid brother HDR Camera+) that takes the shot three times to generate the final photograph.
However, even if one takes a photo in auto mode, there are still apps available to generate "HDR" photos. They do this by way of "tone mapping". These apps are programmed to follow a set of algorithms or rules to process the photo and create a simulation of HDR.
So let's say I take an original photo of mine and attempt to use the Snapseed HDR Scape feature on it. The photo below has a park in shadow as I had exposed it for the sky.
How to use HDR Scape filter during post-production in Snapseed
1. Before, the original photo in Snapseed. 2. After, HDR Scape default level applied to photo.
I felt the photo in #2 looks overly processed and unreal once HDR Scape has processed it to the default strength. The sky looked more ominous than it really was and the park looked pretty washed out. But at least now, I can see the detail in the park that was lost in shadow in screen #1.
I have the option to tweak not just the filter strength, but also the brightness and saturation values within HDR Scape so that the unnatural-looking sky and the washed out green of the park can be tempered. The smoothen option in HDR Scape tweaks the contrast in the photo to given a silkier or grittier effect, according to Google's Snapseed support page. I don't really see any discernible difference for my photo.

Left, before HDR Scape. Right, after HDR Scape.
Before, the room is lost in shadow due to the contrast from the brightly lit window. After, the HDR filter removes some of the shadow so that the interior and exterior appears to be more evenly lit and it returns the details around the W cushion on the chair.
So there you have it, HDR can give landscapes a more dramatic look, and it can bring out the details that were lost in shadow on the face or in a dark room. As with most things, the better the original photo taken, the better it will render in HDR.
What makes a bad HDR photo?
Overly-filtered and overly-saturated HDR images can also look very unnatural, creating halos around objects, and look overly noisy or gritty.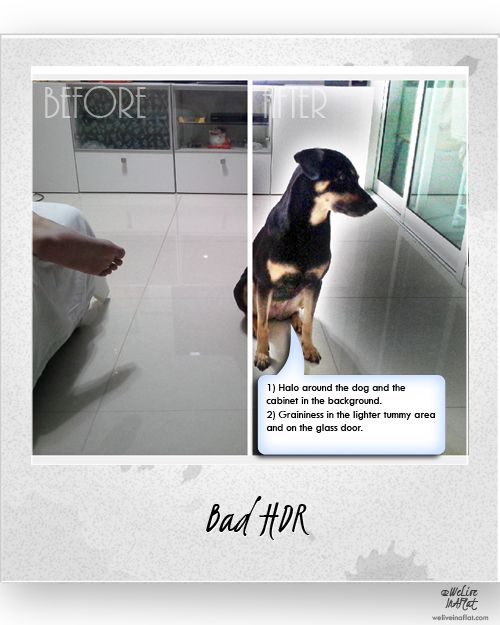 HDR filters can enhance some types of photos but not all. I suspect different HDR apps may work better with certain types of photos and worse with others. So go forth and experiment! And if you find that the HDR filter does nothing to help improve your photo, you could always go to Tune Image in Snapseed and fiddle with the
brighten
,
saturation
and
shadow
controls there instead. :) In fact, I use those more frequently then I use the HDR Scape feature! :P
---
Get inspired!
More information about HDR, and in the first link, what the author of that link considers are good examples of HDR in mobile photos.
---
Get to it!
HDR photo apps for mobile editing and devices
iPhone/iPad users:
Andriod users:
---
Host Challenge Post
My photo of the week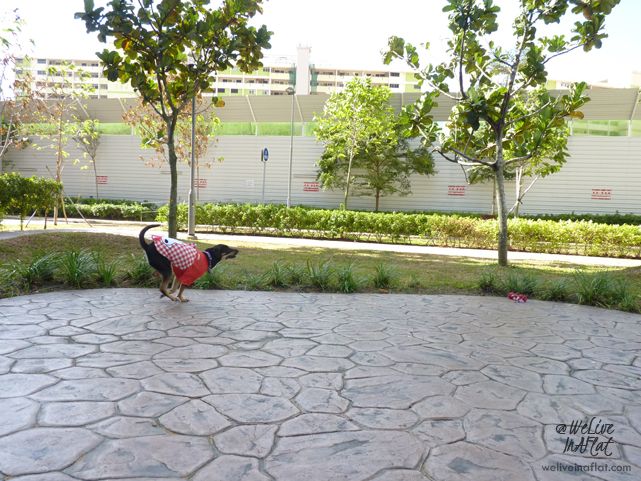 Taken with Panasonic Lumix FZ35, unedited.
App challenge image

Edited in Snapseed – HDR Scape, Crop, Tilt shift created the blurring, VSCOcam to further edit the colour and warm up the photo.
In general, it appears that different people will have different opinions of what makes a good or a bad HDR photo. HDR apps can make a photo look vibrant and realistic, it can look bright and airy, sort of glowing like a beautifully rendered computer game visual than a photo of somewhere real, it can also look gritty. When overdone, it could look well, over-done or artistic depending on a person's perspective.


Here I have two photos that were edited some time back using HDR Art on iPhone. Notice the halo surrounding the silhouette of the playground helps provide contrast from the background? HDR Art is a paid app that adds special effects to the image to create "fantastic HDR art" as claimed by the HDR Art app from Mediachance.
I guess for myself, it just takes looking through more HDR photographs and HDR art and getting a better understanding of this particular genre as part of the learning curve to appreciating the photos in this category.
---
Now it's your turn to share!
Create your challenge post from now until Sunday, 23 Feb end of your day. Post your Photo of the Week and your App-ed version of that photo on your blog. (You can follow my format above if you like).
Pic 1 – Your Photo of the Week can be taken with any equipment – a regular camera, a DSLR, a smartphone, hack even a pin-hole camera if you so choose!
Pic 2 – Pic 2 is optional. The theme this week is HDR and Saturation, but if that is not your cup of tea, you are free to choose other app effects for your app-ed photo. In all cases, it would be helpful if you can name the app effect used so we can understand what you are doing ; )
Add the challenge badge and link your post to the host and co-host sites. Be nice and visit with some of the other challengers for this week! :) And do remember to leave me your blog post link in the comments below, in case I do not receive the pingback/trackback from your link.
For more information, you can read in detail more about the challenge and the instructions at the About page here. You can also grab the badges here.
Questions? Feel free to pose any questions in the comments below or email me at weliveinaflat@gmail.com.
Next up, what happens after you have linked up? Why you start getting your challenger photo grid filled up!
---
Challenger Photo Grids
Every week, challenger grids get updated with the new photos!
At the end, you get to grab your grid off this blog for your own pleasure. :D
Meanwhile, you can view one another's photos on the blogs by clicking on the linked numbered weeks above each challenger's photo grid. I will try to keep it up to date as quick as I can ;)
Host| weliveinaflat.com
[ photos tagged "snappy happy" ]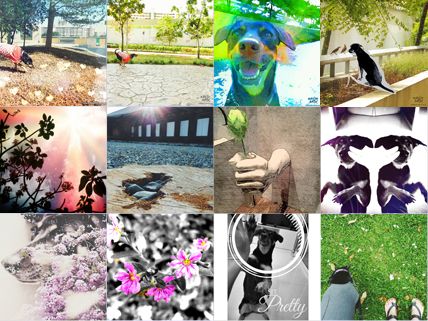 Host| firebonnet.com
[week 1 2 3 4 5 6 7 8 9 10 11 12]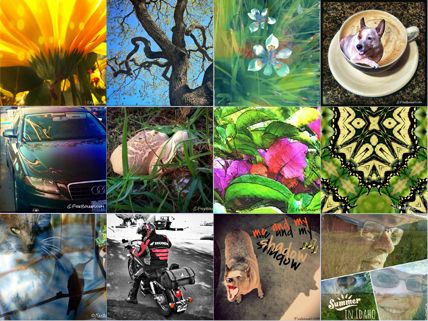 Challenger| Blogagaini
[week 1 2 3 4 5 6 7 8 9 10 11 12]

Challenger| 1stworlddog.com
[week 1 2 3 4 5 6 7 8 9 10 11 12]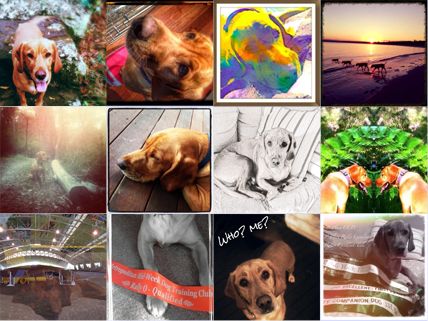 Challenger| Little Dogs Laughed
[week 1 2 3 4 5 6 7 8 9 10 11 12]

Challenger| Roxy The Traveling Dog
[week 1 2 3 4 5 6 7 8 9 10 11 12]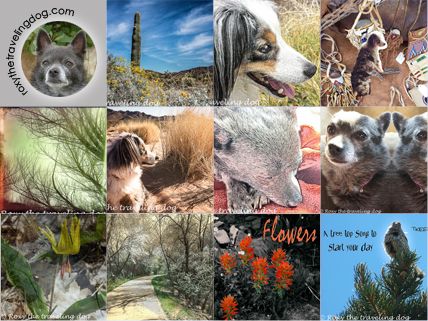 Challenger| sassmuffins.com
[week 1 2 3 4 5 6 7 8 9 10 11 12]

Challenger| completelydisappear.com
[week 1 2 3 4 5 6 7 8 9 10 11 12]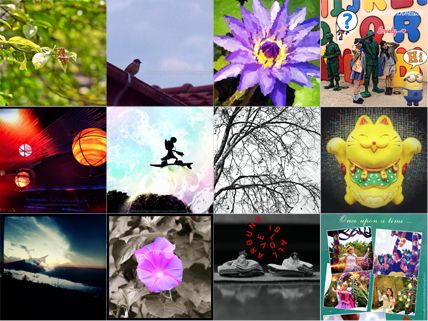 Challenger| Zeke's Adventures
[week 1 2 3 4 5 6 7 8 9 10 11 12]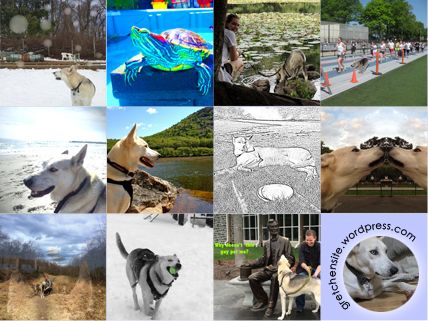 Challenger| Claim your photo grid, join the challenge today!
Next week, we'll get Snappy H'appy with Watercolour effects in photo apps! Thanks for checking out this Photo Challenge and making it all the way to the end of the post! ;)
---
*The polaroid frame template used in this post is sourced from FreePSDFiles.net