Hi all! Really sorry for the late post this week! So I am happy to extend the deadline to the next Sunday rather than this Sunda if you need more time. Hope it helps!! Let me know if you prefer to continue with Week 7 next week or the week after. Thanks! 
---
One of the easiest things to do with a photo app is to apply a colour filter. Tap to apply and there you have it, a boring photo given a little extra zing. Minimal effort.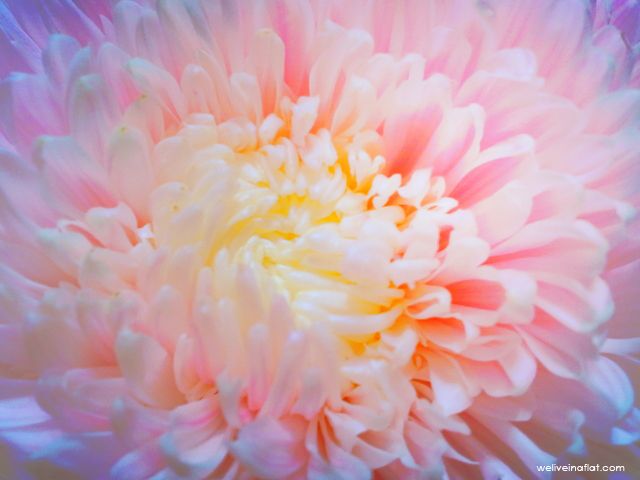 Above: Filtered App: Aviary.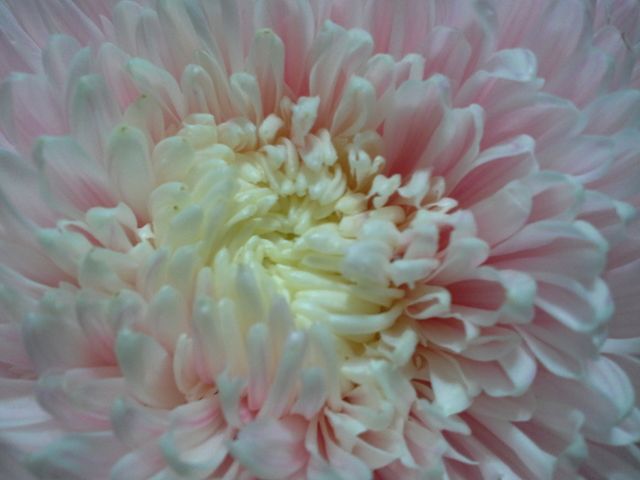 Above: unfiltered 
So why is it that some people prefer unfiltered?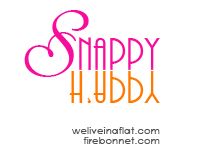 Welcome back to Week 6 of the Snappy H'appy Photo Challenge hosted by weliveinaflat and firebonnet ;) This challenge asks you to (1) share a good photo that you took or edited last week, (2) run it through a photo app on your smartphone or mobile device and share with us the result. We're back to the theme of Colour this week and we will look at Colour filters. 
Our awesome Snappy H'appy crew includes co-host Meghan (Firebonnet) and also Melinda (1stWorldDog), Christy (Sassmuffins), CompletelyDisappear, Gretchen (Zeke's Adventures), Meg (Little Dogs Laughed), Blogagaini and Mary (RoxyTheTravelingDog).
If you didn't join us in the last five weeks, well hurry up, because there is just 7 weeks left in the challenge! It's not too late to join in the fun. Backdated posts for the previous weeks are optional. For more details about the challenge, check out the Photo Challenge page. Now then, let's talk about Colour Filters.
Why indeed do some people prefer unfiltered?
1) The filters may cause you to lose detail and that may not be desirable in some cases.

Left, unfiltered. Right, filtered with EyeEm app.
Compare the photos above and it comes obvious that details in the shadowy parts under the roof is lost in the photo on the right. In this case, I do not mind the loss of detail because I prefer the focus on the flower detail decorating the roof. I also like that the loss of detail added to the depth of the photo. But depending on the photo, the loss in detail may not be desirable.
2) It makes the photo look unnatural
The filters are not custom to your photo and sometimes may give the photo an over-exposed or overly yellow, pink, green or blue tint (depending on the filter used).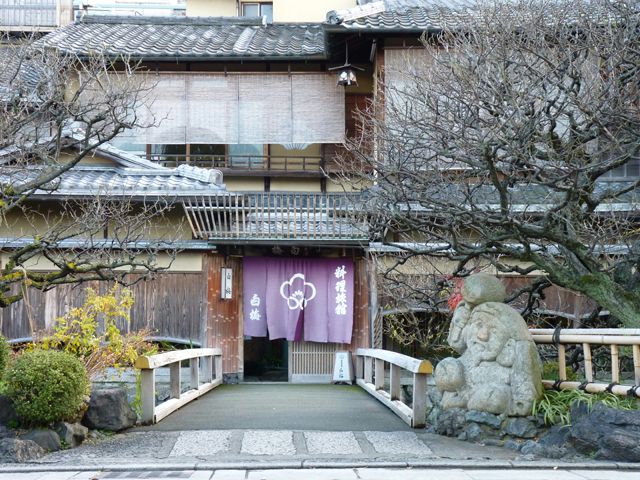 Above, unfiltered.  


Above, filtered with Aviary app, with the Arizona filter to give the scene a romantic vibe. My gripe with it is that the sculpture on the right looked over-exposed so that the detail on it is largely faded out. 


Above, the Aviary filtered photo with the levels changed in Photoshop to decrease the exposure/brightness. Can easily be done within Snapseed or VSCOcam as well.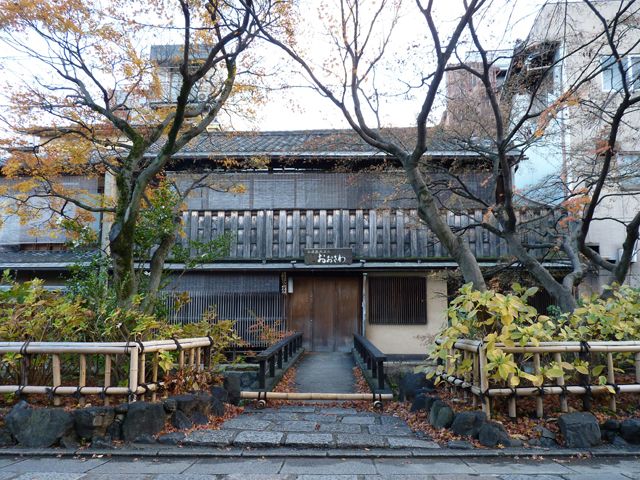 Above, unfiltered.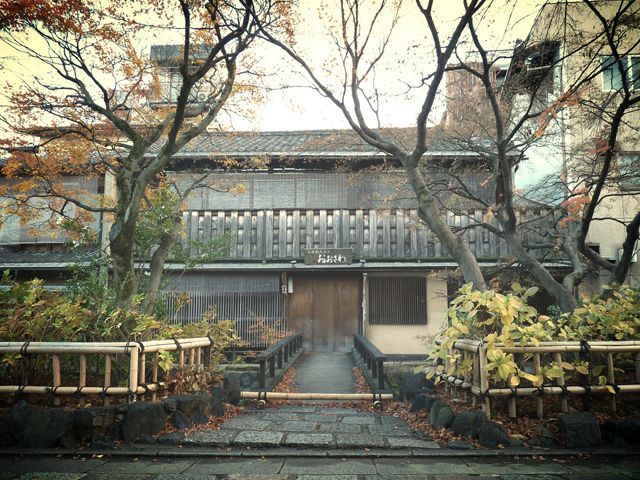 Above, applied Clyde filter in Aviary app to give it more of a warm, old world feel.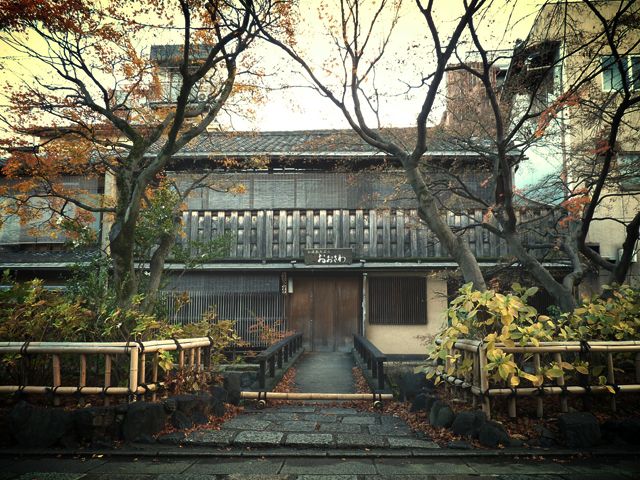 Above, again tune down the brightness of the Clyde filtered photo. Again this can just as easily be done in Snapseed or VSCOcam.
For my two set of shopfront photos above, I do feel that the Aviary filters make my photos too over-exposed so normally I continue to adjust the photo in photoshop or Snapseed/VSCOcam on my note.
3) Counting on the filter to enhance your photos may make you a lazier photographer
Thing is, you and I are not professional photographers. And a lot of times, we take photos not because the light is perfect, the setting is just gonna give us an amazing photo, etc, etc but because we saw something that we want to take a memento of that we can share with others either immediately on a social network on the phone or later when we meet up with friends.
This means, our photos taken on the spur of the moment, usually with no luxury of time for careful consideration, will not be the greatest thing made since sliced cheese.

Above, unfiltered.  
So if adding a filter can give you a leg up, why not?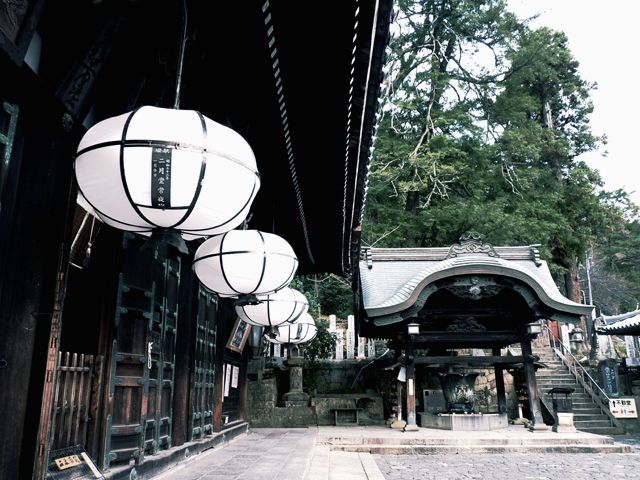 Above, Aviary app, Sentosa filter. This filter remains me of the colours used in some movies ;) 
A look at Statigr.am tells me that 76% of my Instagram photos are unfiltered. The truth is, a large number of them are processed, just not with Instagram filters. Like Instagram, the Aviary app (used for the photos above in this post) provides a selection of different cool and warm filters that can be applied to enhance your photos. However, use the same filter too often, and your photos will all turn out with the same colour tone. Consistent… but maybe a little boring after some time.
Looking for more natural colours?
So by and large unless I want to achieve a specific vibe using colour filters, I usually use Snapseed and VSCOcam to tune up my photos while keeping them closer to their natural colour.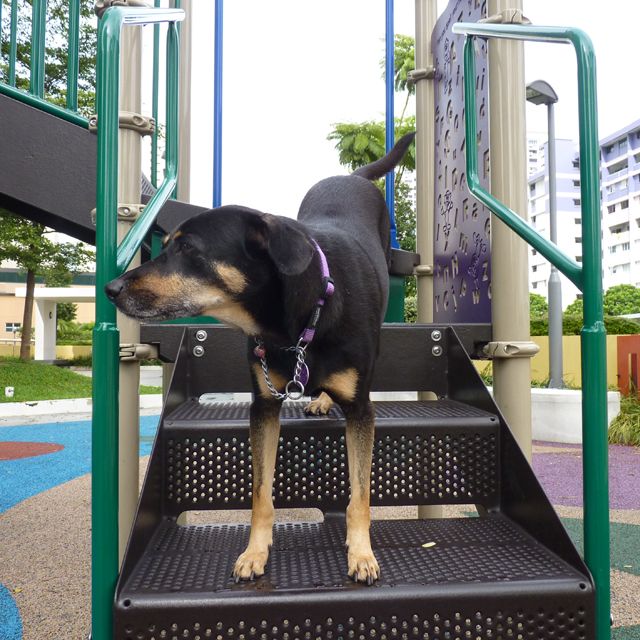 Abouve: Unfiltered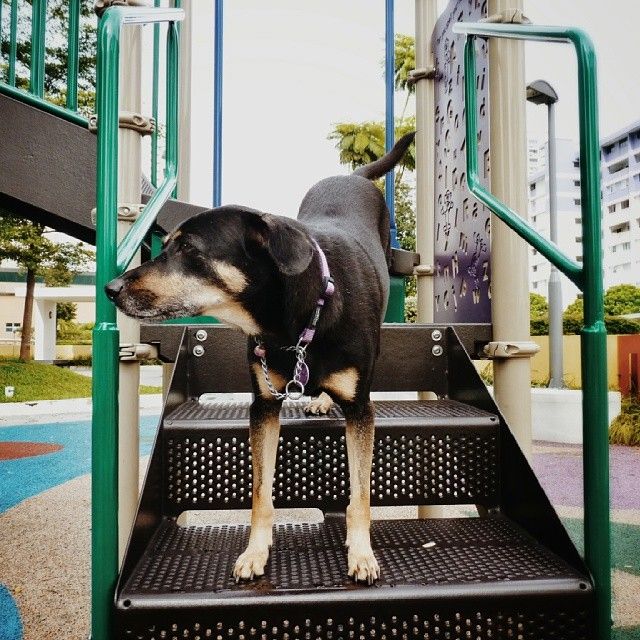 Abouve: Processed – App: Snapseed and VSCOcam. 
Developed by the Visual Supply Company, hence the app name, VSCOcam appears pretty popular among the photographer/designer crowd. It has editing capabilities like Snapseed and I find the two complementary to each other since they each have their own strengths.
VSCOcam offers some additional features that Snapseed does not have including fade and tinting options. You can choose to tint the photo overall or just the highlights or the shadows. You can check out the highlights tint and shadows tint tutorials on their website.
---
Get Inspired!
---
Go get it!
Photo apps for your mobile devices
iPhone users
Apps covered in this post
Other apps with other filters
Android Phone users
---
Host Challenge Post
Photo of the Week (unfiltered)

App Challenge Image (VSCOcam F2 preset) 

Unfiltered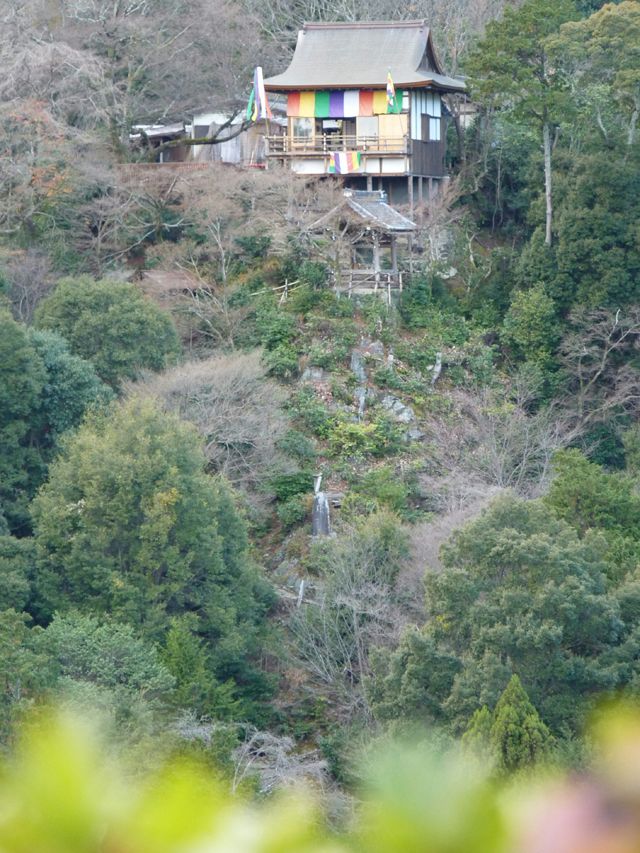 VSCOcam (C1 preset)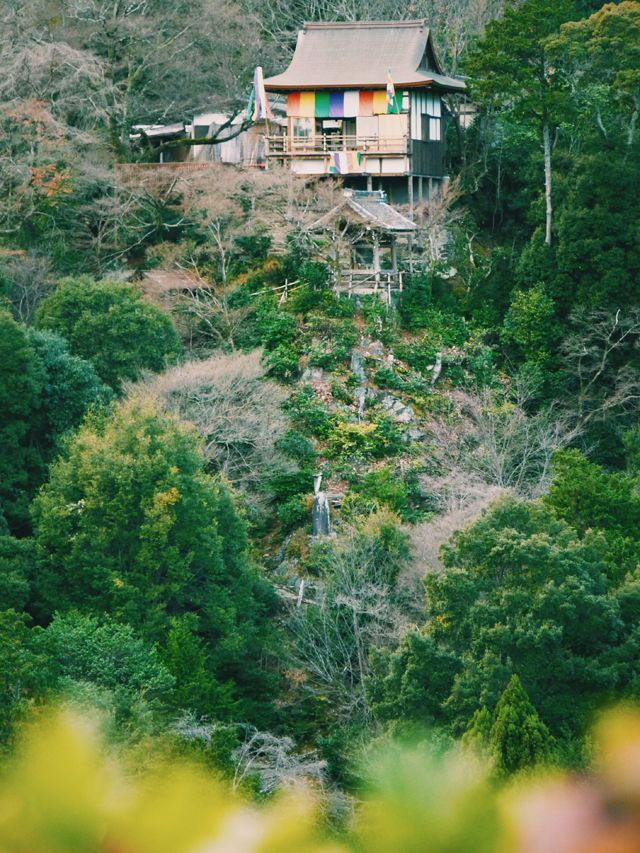 ---
Now it's your turn to share!
Create your challenge post from now until Sunday, 29 Mar end of your day. Post your Photo of the Week and your App-ed version of that photo on your blog. (You can follow my format above if you like).
Pic 1 – Your Photo of the Week can be taken with any equipment – a regular camera, a DSLR, a smartphone, hack even a pin-hole camera if you so choose!
Pic 2 – Pic 2 is optional. The theme this week is Colour Filters, but if that is not your cup of tea, you are free to choose other app effects for your app-ed photo. In all cases, it would be helpful if you can name the app effect used so we can understand what you are doing ; )
Add the challenge badge and link your post to the host and co-host sites. Be nice and visit with some of the other challengers for this week! :) And do remember to leave me your blog post link in the comments below, in case I do not receive the pingback/trackback from your link.
For more information, you can read in detail more about the challenge and the instructions at the About page here. You can also grab the badges here.
Questions? Feel free to pose any questions in the comments below or email me at weliveinaflat@gmail.com. Next up, what happens after you have linked up? Why you start getting your challenger photo grid filled up!
---
Challenger Photo Grids
Every week, challenger grids get updated with the new photos! At the end, you get to grab your grid off this blog for your own pleasure. :D Meanwhile, you can view one another's photos on the blogs by clicking on the linked numbered weeks above each challenger's photo grid. I will try to keep it up to date as quick as I can ;)
Host| weliveinaflat.com
[ photos tagged "snappy happy" ]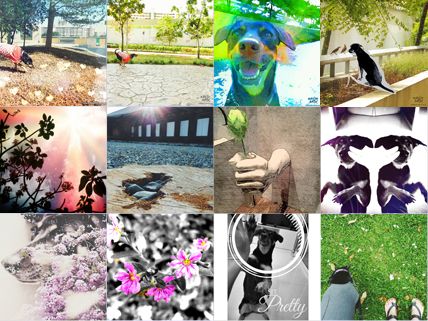 Host| firebonnet.com
[week 1 2 3 4 5 6 7 8 9 10 11 12]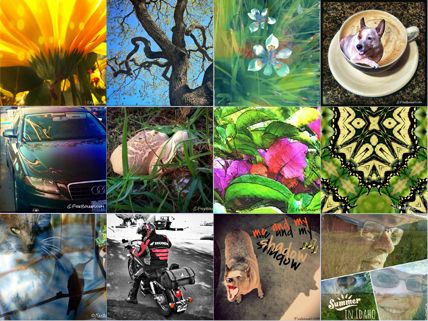 Challenger| Little Dogs Laughed
[week 1 2 3 4 5 6 7 8 9 10 11 12]

Challenger| Roxy The Traveling Dog
[week 1 2 3 4 5 6 7 8 9 10 11 12]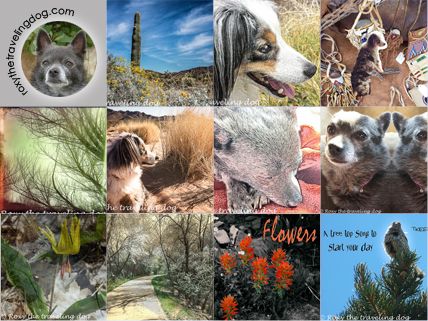 Challenger| sassmuffins.com
[week 1 2 3 4 5 6 7 8 9 10 11 12]

Challenger| completelydisappear.com
[week 1 2 3 4 5 6 7 8 9 10 11 12]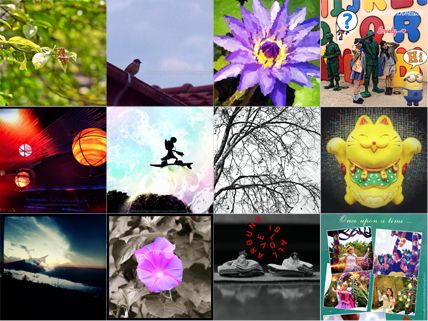 Challenger| Zeke's Adventures
[week 1 2 3 4 5 6 7 8 9 10 11 12]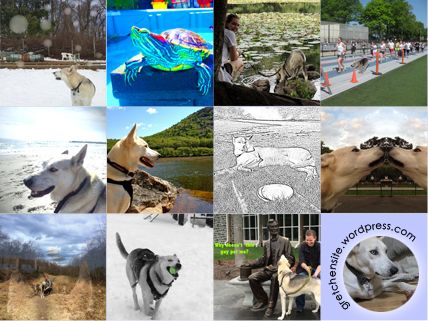 Challenger| Blogagaini
[week 1 2 3 4 5 6 7 8 9 10 11 12]

Challenger| 1stworlddog.com
[week 1 2 3 4 5 6 7 8 9 10 11 12]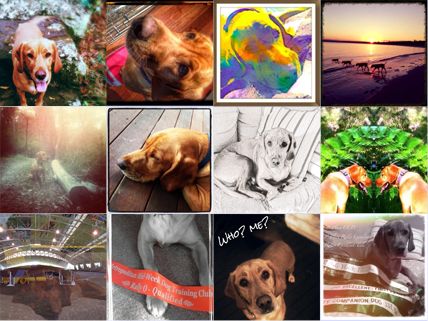 Challenger| Claim your photo grid, join the challenge today!
Next week, we'll get Snappy H'appy with Colour Filters! Thanks for checking out this Photo Challenge and making it all the way to the end of the post! ;)