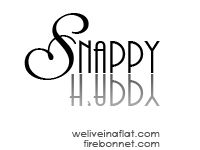 Welcome back to Week 4 of the Snappy H'appy Photo Challenge hosted by weliveinaflat and firebonnet ;) This challenge asks you to (1) share a good photo that you took or edited last week, (2) run it through a photo app on your smartphone or mobile device and share with us the result. This week, we are looking at Cutouts. : )
Our awesome Snappy H'appy crew includes co-host Meghan (Firebonnet) and also Melinda (1stWorldDog), Christy (Sassmuffins), CompletelyDisappear, Gretchen (Zeke's Adventures), Meg (Little Dogs Laughed), Blogagaini and Mary (RoxyTheTravelingDog).
If you didn't join us in the last three weeks, it's not too late. :) We have 9 weeks left in the challenge and you can join us starting this week. Backdated posts for the previous weeks are optional. ; ) For more details about the challenge, check out the Photo Challenge page. Now then, let's talk cut outs, shall we?
Cutouts

The Modern Dance from Rogier Wieland on Vimeo.
If you are into crafts or collages, then cutouts would not be unfamiliar to you. Cutouts can be decorative, they can also convey a message. The art of juxtaposing a cut out from a photo or picture with another different photo or picture can create some wildly imaginative scenerios, landscapes or portraits. Check out
CollageArtByJesse
to see what I mean.
Oddly enough, cutouts would not be a topic here, if I had not discovered this particular feature in a well used app on both my iPhone and now my Samsung Galaxy Note 3. That it works on both devices is a bonus.
I am talking about Moldiv.
How to use Moldiv for Cutouts
Commonly known as a collage app, I actually use Moldiv a lot more for its text function than for its collage options! I like to think of Moldiv as a very misunderstood app, simply because it's creators decided to put the collage options right on the first page!
But you can pretty much use Moldiv for just 1 photo as well, just pick the 1st option like in Screen #1. The "Frame Adjust" button in the next screen takes you to a page that let's you choose the dimensions of the photo so it does not need to be at a 1:1 square ratio, although at first glance it does create that impression.

Moldiv starting screen and stamp editing screen
The Cutout feature we shall explore today is hidden in the Stamp Editing section (screen #2). So tap on that. Then tap on the dotted line with the scissors icon (screen #3). You will be prompted to select a photo from your camera or gallery to use for your cut out. You then proceed to draw a dotted line around the object you want to cut out (screen #4). In my case, I am cutting Donna out.

Moldiv stamp editing and cutout screen
The cut out will appear as a layer on top of the photo you choose to use as the background. The cut out can be moved around and resized/rotated, as long as you are in the Stamp Editing section of the app.
Now cutouts can potentially look tacky or in bad taste.

Rude dog, bad human
Dog cutout on birds on a ledge photo. Text on the roof using Moldiv text, the [T] icon in screen #3.
But with a little thought put into it, you can make it look as wildly imaginative or surreal as you like!

Leaping lizards! Invader alert!! Invader alert!!  
Cartoon effect in Moldiv with lizard cutouts. The [+] icon next to "cutout" in Screen #3 lets me create multiple copies of the same lizard cutout.
If you're interested, here is a pretty comprehensive video tutorial on How to use Moldiv on Youtube.
So this week's photo challenge asks you to get as witty or creative with your photo as you like.
On top of your good photo that you took last week, you will also need to pick some photo(s) of objects that you would want to cutout and tack onto of your photo to make a statement. Don't worry if the cutout sticks out like a sore thumb or doesn't seem to blend in with the rest of the scene. Cutouts are supposed to stick out, draw attention to themselves, not unlike graffiti on a wall. ; )
Meghan and I look forward to seeing your thoughts in your photos! ;)
---
Get inspired
---
Go get it!
Apps with cut out effects for mobile devices
iPhone/iPad users
Feel free to check out other apps with Cut Out features
Android devices
---
Host challenge post
My photo of the week

Birds on a rail, edited with snapseed and photoshop.
These birds, whatever they are since they didn't stop to tell me their names :P, don't look that remarkable with their dull plumage, but it's the first time I've ever been able to take their picture. I had time for just one shot at a distance before they flew away.
App Challenge Image

Donna learns to speak bird. Edited with Snapseed, Moldiv and Toon Camera.
My Donna cutout hides the trash below the birds somewhat :P Donna's photo has been processed in ToonCamera before it was made into a cutout in Moldiv. I was trying for a somewhat whimsical effect here.
---
Now it's your turn to share!
Create your challenge post from now until Sunday, 9 Mar end of your day. Post your Photo of the Week and your App-ed version of that photo on your blog. (You can follow my format above if you like).
Pic 1 – Your Photo of the Week can be taken with any equipment – a regular camera, a DSLR, a smartphone, hack even a pin-hole camera if you so choose!
Pic 2 – Pic 2 is optional. The theme this week is Cutouts, but if that is not your cup of tea, you are free to choose other app effects for your app-ed photo. In all cases, it would be helpful if you can name the app effect used so we can understand what you are doing ; )
Add the challenge badge and link your post to the host and co-host sites. Be nice and visit with some of the other challengers for this week! :) And do remember to leave me your blog post link in the comments below, in case I do not receive the pingback/trackback from your link.
For more information, you can read in detail more about the challenge and the instructions at the About page here. You can also grab the badges here.
Questions? Feel free to pose any questions in the comments below or email me at weliveinaflat@gmail.com. Next up, what happens after you have linked up? Why you start getting your challenger photo grid filled up!
---
Challenger Photo Grids
Every week, challenger grids get updated with the new photos! At the end, you get to grab your grid off this blog for your own pleasure. :D Meanwhile, you can view one another's photos on the blogs by clicking on the linked numbered weeks above each challenger's photo grid. I will try to keep it up to date as quick as I can ;)
Host| weliveinaflat.com
[ photos tagged "snappy happy" ]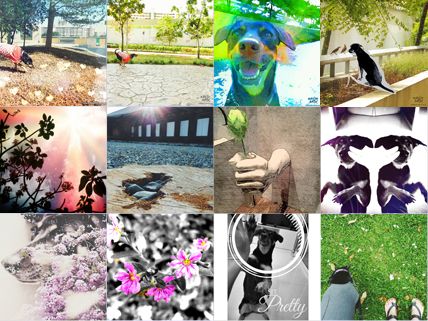 Host| firebonnet.com
[week 1 2 3 4 5 6 7 8 9 10 11 12]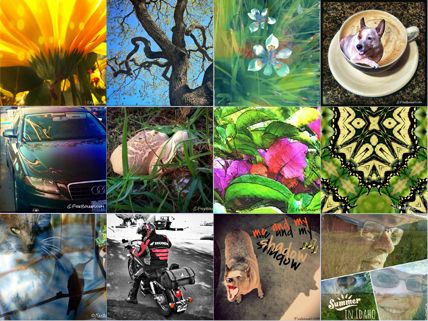 Challenger| 1stworlddog.com
[week 1 2 3 4 5 6 7 8 9 10 11 12]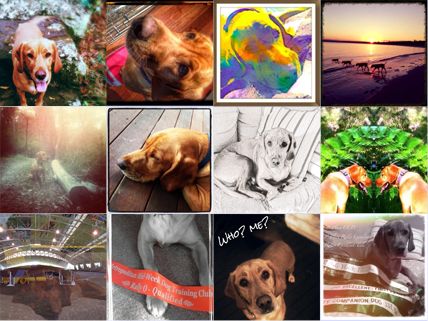 Challenger| Roxy The Traveling Dog
[week 1 2 3 4 5 6 7 8 9 10 11 12]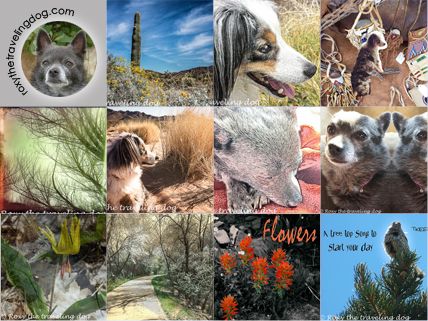 Challenger| Zeke's Adventures
[week 1 2 3 4 5 6 7 8 9 10 11 12]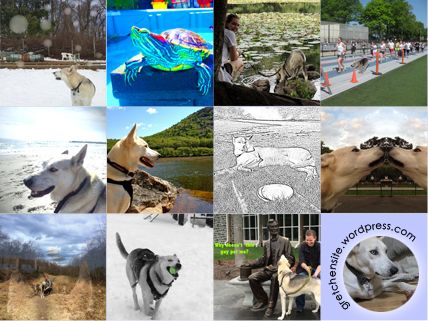 Challenger| Little Dogs Laughed
[week 1 2 3 4 5 6 7 8 9 10 11 12]

Challenger| sassmuffins.com
[week 1 2 3 4 5 6 7 8 9 10 11 12]

Challenger| completelydisappear.com
[week 1 2 3 4 5 6 7 8 9 10 11 12]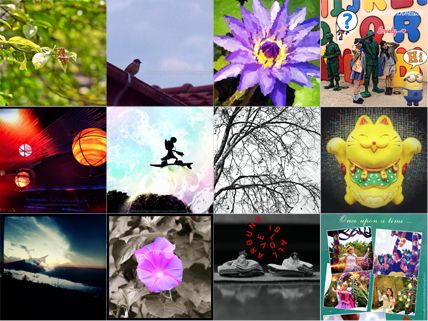 Challenger| Blogagaini
[week 1 2 3 4 5 6 7 8 9 10 11 12]

Challenger| Claim your photo grid, join the challenge today!
Next week, we'll get Snappy H'appy with Light effects! Thanks for checking out this Photo Challenge and making it all the way to the end of the post! ;)