So yah, the human is kicking Monday Blues to the curb by getting ahead with real life tasks and that means no more Monday posts! Not again?!!!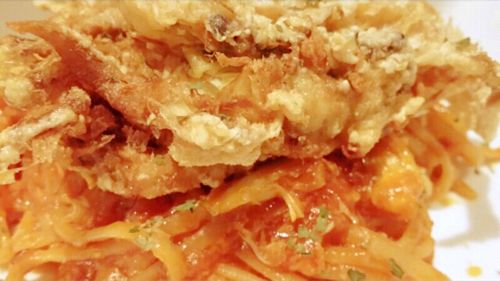 Does a  picture of food make you feel better? :P Fried battered soft-shell crab, Quayside Fish Bar and Bistro, Sentosa Cove, for macro Monday. Samsung Galaxy Note 3 native camera with Cameran filter.
Today's question: Have you ever fed your dog something that's not so healthy for him? What was it?
I bet most of you have seen the Daisy and Cooper hilarious ice cream video, but if you haven't the link is below + some other photo posts!
Enjoy!
For people in colder climates wanting some sun
For people in the tropics wanting to escape the heat