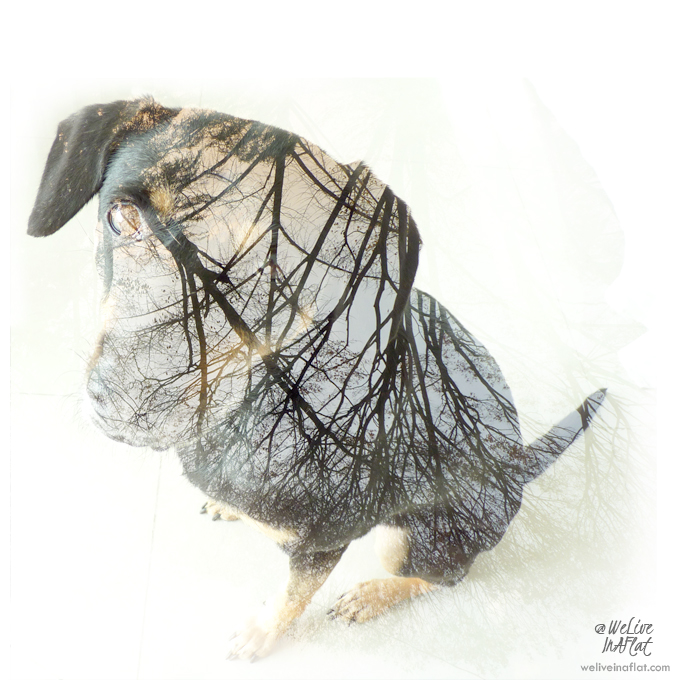 If you have a film camera that allows you to expose the same frame twice to different subjects, you will end up with a photo that comprises the two scenes overlapping each other. Photos taken using this method are called double exposures. And in the case where there is more than two times the frame is exposed, the result becomes a multiple exposure.
---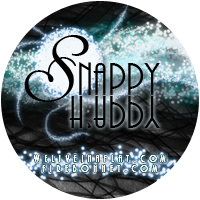 Welcome back to Week 9 of the Snappy H'appy Photo Challenge hosted by weliveinaflat and firebonnet ;)
This challenge asks you to (1) share a good photo that you took or edited last week, (2) run it through a photo app on your smartphone or mobile device and share with us the result. We're back to the theme of Light. This week, let's explore Double Exposure.
Double Exposure
Because double exposure means that the frame has been exposed to light twice, you can generally expect the final image to be pretty bright/light.


A pretty comprehensive video tutorial on double exposures ; )
So let's take a look at how to create such photos using photos apps, shall we?
Since double exposures means precisely that, exposure to two different images. You need start with two photos.
How do I pick the two photos?
In my case, I generally think about what sort of visual story I would like to tell, and also whether the photos complement each other in terms of the composition.
Set One | By subject matter



This set of two photos are both taken at Nara Park in Japan. Nara Park is known for a few of its iconic Japanese temples and the deer that roam freely in the park. The two photos couldn't have been more different, except that together they are two halves of the story that is Nara Park. Both photos are pretty balanced. Photo 1 has two deer, one on each side of the photo. Photo 2 shows a temple squarely in the middle as the focal point.
This is how the photo turned out using the app – Double Photo. The two deer end up framed within the silhouette of the temple, whose facade has been covered up by the forest detail in the deer picture. The sky remains dominant, with bits of foliage peeking through the swirling clouds.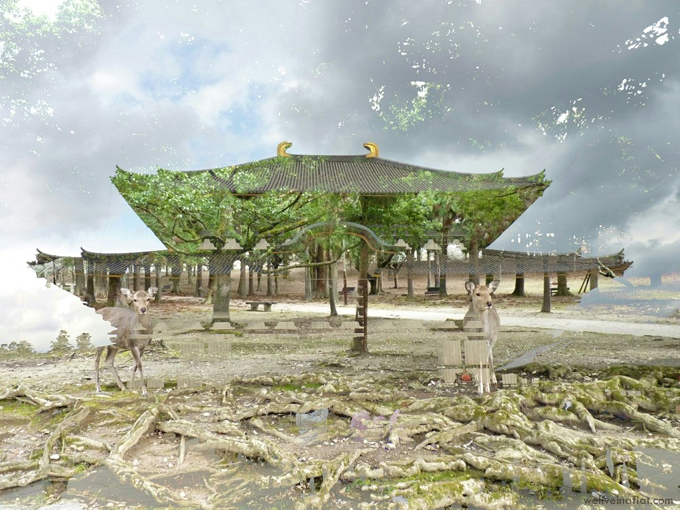 Set 2 | Photos with complementary or contrasting colours/brightness values



This set of photos I picked because they both have a focuse area in the image that is a bright, warm orange or yellow colour.  The bright colour in one and the dark silhouettes of the other are very different from each other and should create something of interest visually. It is also typically good practise to pair a photo taken at a shorter distance with a longer short so that the resulting image does not get too busy due to both photos having the same level of detail in them, which cumulates when overlapped.
I flipped the close up of the flower in PicsArt, before blending the two images. This ensures the warm yellow core in both images are aligned. I ended up with bright pink trees under a darkening sky, the focus still being on the setting sun behind the trees, the glow of which is now amplified by erratic yellow stamens emanating from where the sun is setting. I like how the two colours – yellow pink and blue work together in this case.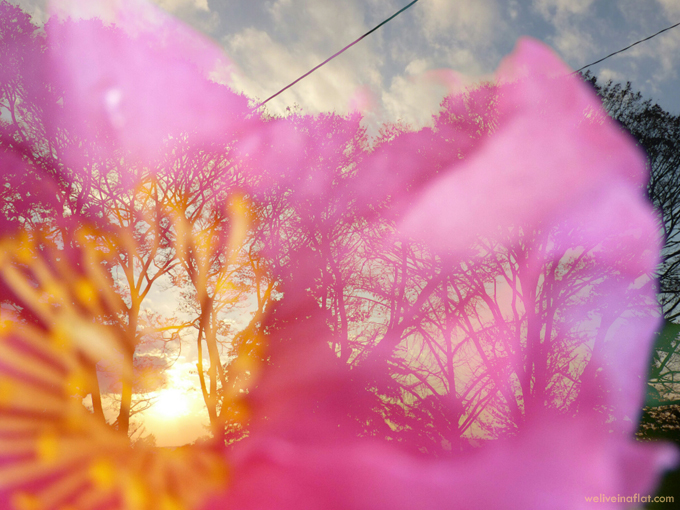 These are just two examples of how to pick photos. There are many possibilities and you may even choose to go abstract with your choice of photos.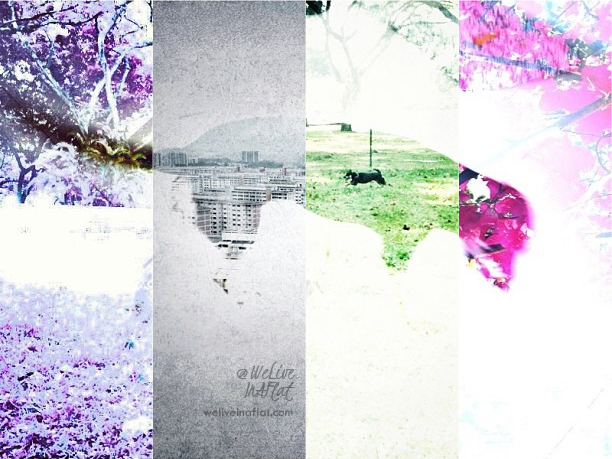 Composite of 4 different double exposure photographs to show the dog in it's environment.
 Double Photo
DoublePhoto is a very basic app that lets you load the two photos you have chosen speedily. You can choose either the "screen" or the "lighten" blend modes to blend the two pictures. The blend mode – Lighten – picks out the lighter colour in the two photos and displays that, the screen mode multiplies the brightness in the photos. Play around with the blend modes and you should see the differences between the two modes visually.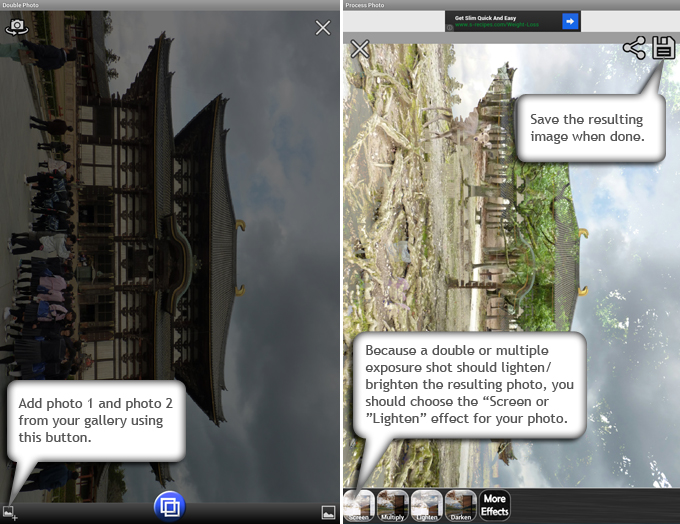 PicsArt
Unless your photos line up perfectly with each other, you may find that you want tweak one or two of your chosen photos. The PicsArt app comes in handy because of it's all in one functions.
The following set of screenshots shows you how I flipped the flower image to align the focal points of my two photos to the lower left corner of the photo, before I set the blend mode. Again, since the frame should have been exposed twice, you should be choosing either the "lighten" or "screen" blends modes for a lighter/brighter image.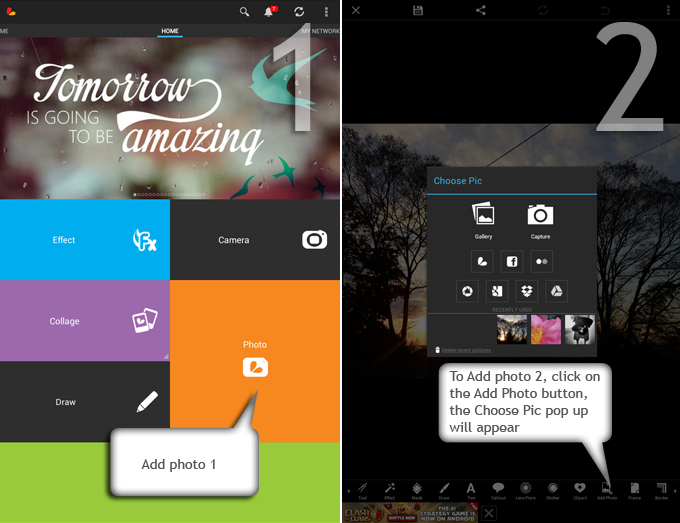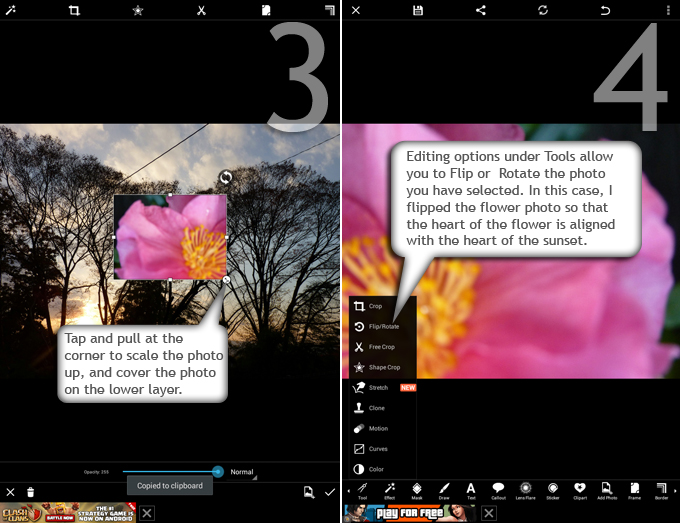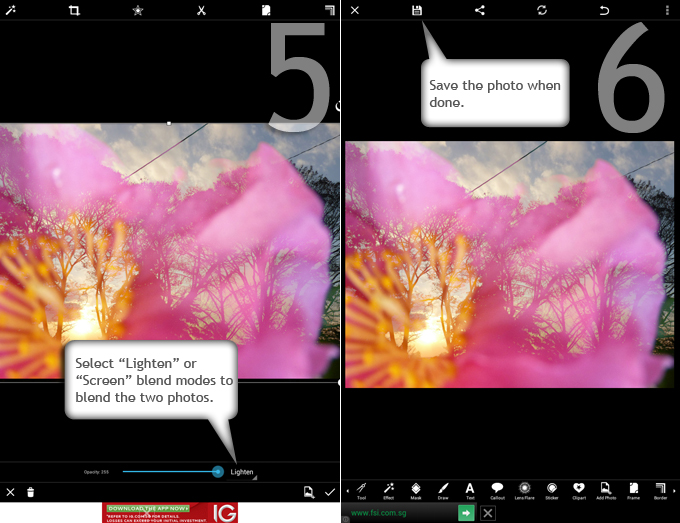 PS Touch
PS Touch is another powerful app, which takes a little getting used to. So there is a learning curve there. But if you are used to having layers and blend modes, plus the other basic functions available to you in Photoshop, then you will appreciate PS Touch.
This screen shows you where the photos layers and blending options can be found. Since the frame should have been exposed twice, you should be choosing either the "lighten" or "screen" blends modes for a lighter/brighter image.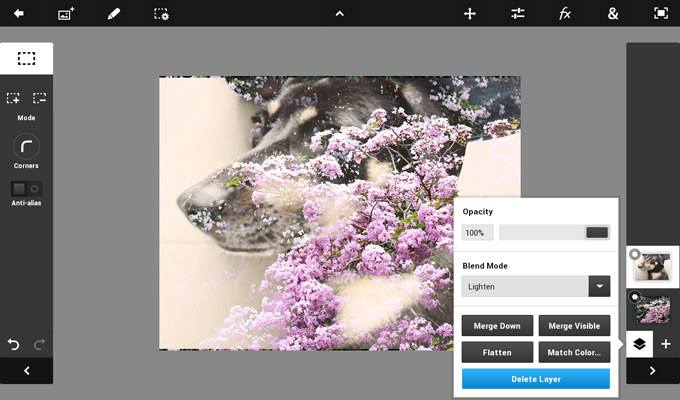 Assuming I wanted Donna's eyes to peek out of the flowers, I have to move the top layer to position the eye exactly  there there is a break in the flowers. I then need to trim the layer below so that the two layers  will overlap neatly without the bottom layer peeking out from under the top layer to the left and top of the image.
This screen shows you where the Crop tool can be found to crop the image.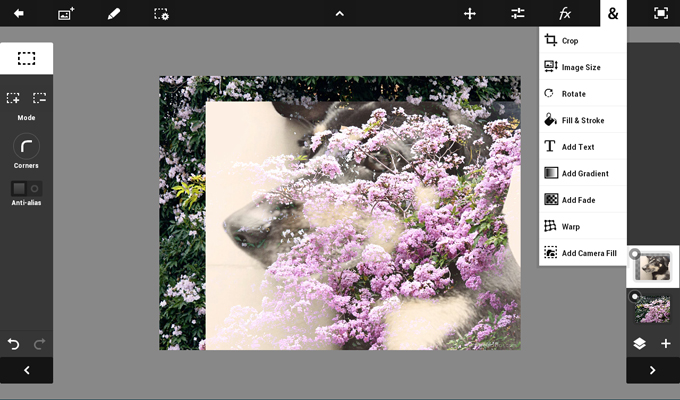 When you are done, click the arrow on the top left to go back to the Project page. You will be prompted to save the project you were working on.
This screen shows the project page, where you can save the project as a picture file to your Gallery.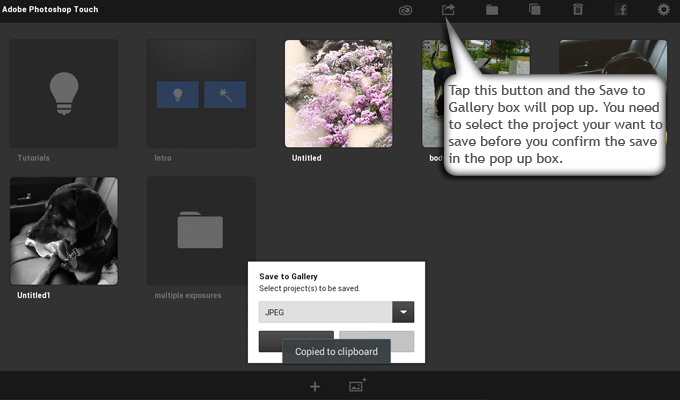 ---
Get Inspired!
---
Go get it!
photo apps for your mobile devices
iPhone
Android
---
Host Challenge Post
Photo of the week

App challenge photo
filtered with VSCOcam T1 preset and tinted pink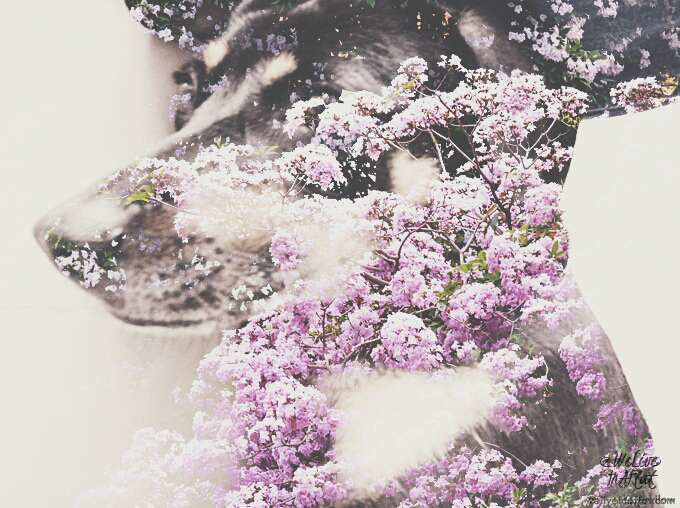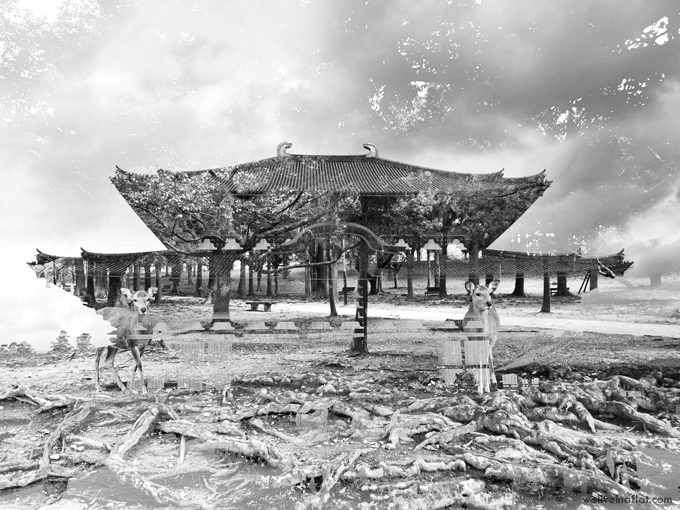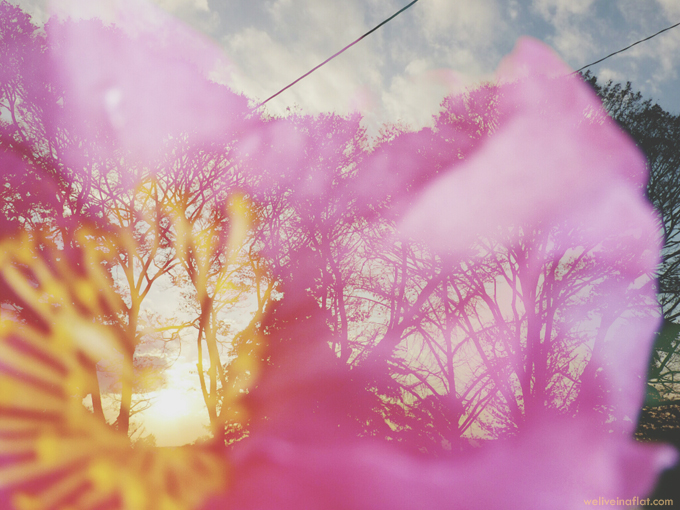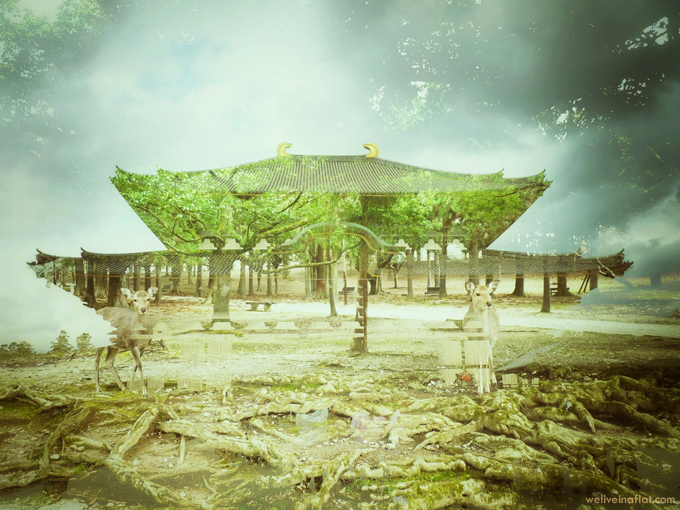 Snapseed Black and White, EyeEM and Snapseed Retrolux effects used respectively for the last three photos.
---
Now it's your turn to share!
Create your challenge post from now until Sunday, 13 Apr end of your day. Post your Photo of the Week and your App-ed version of that photo on your blog. (You can follow my format above if you like).
Pic 1 – Your Photo of the Week can be taken with any equipment – a regular camera, a DSLR, a smartphone, hack even a pin-hole camera if you so choose!
Pic 2 – Pic 2 is optional. The theme this week is Double Exposures, but if that is not your cup of tea, you are free to choose other app effects for your app-ed photo. In all cases, it would be helpful if you can name the app effect used so we can understand what you are doing ; )
Add the challenge badge and link your post to the host and co-host sites. Be nice and visit with some of the other challengers for this week! :) And do remember to leave me your blog post link in the comments below, in case I do not receive the pingback/trackback from your link.
For more information, you can read in detail more about the challenge and the instructions at the About page here. You can also grab the badges here.
Questions? Feel free to pose any questions in the comments below or email me at weliveinaflat@gmail.com. Next up, what happens after you have linked up? Why you start getting your challenger photo grid filled up!
---
Challenger Photo Grids
Every week, challenger grids get updated with the new photos! At the end, you get to grab your grid off this blog for your own pleasure. :D Meanwhile, you can view one another's photos on the blogs by clicking on the linked numbered weeks above each challenger's photo grid. I will try to keep it up to date as quick as I can ;)
Host| weliveinaflat.com
[ photos tagged "snappy happy" ]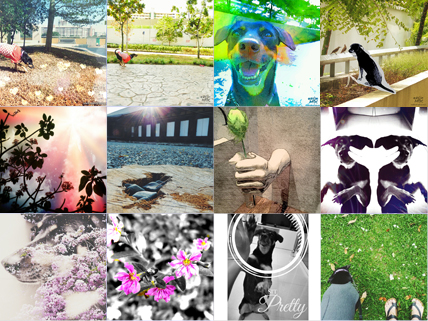 Host| firebonnet.com
[week 1 2 3 4 5 6 7 8 9 10 11 12]

Challenger| Blogagaini
[week 1 2 3 4 5 6 7 8 9 10 11 12]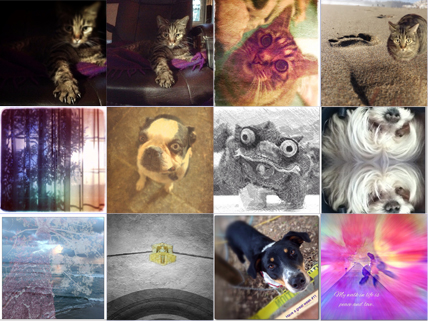 Challenger| Roxy The Traveling Dog
[week 1 2 3 4 5 6 7 8 9 10 11 12]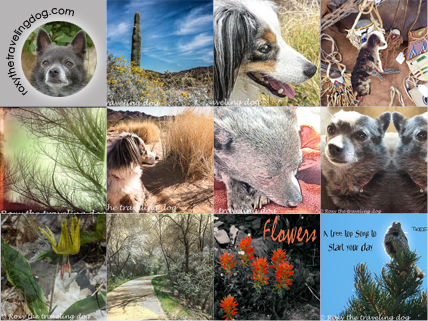 Challenger| 1stworlddog.com
[week 1 2 3 4 5 6 7 8 9 10 11 12]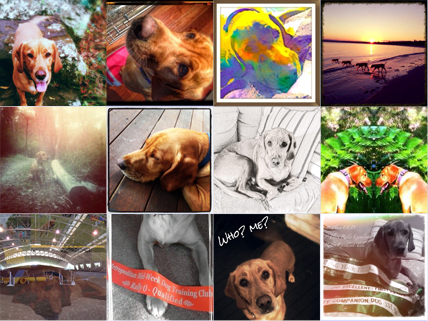 Challenger| completelydisappear.com
[week 1 2 3 4 5 6 7 8 9 10 11 12]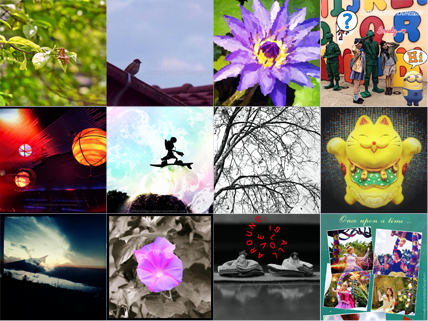 Challenger| Little Dogs Laughed
[week 1 2 3 4 5 6 7 8 9 10 11 12]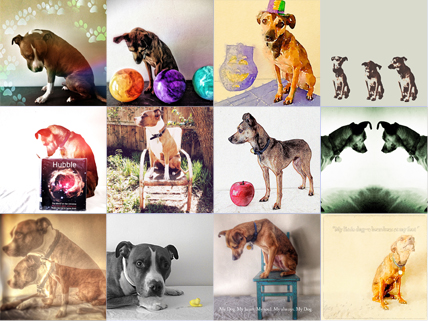 Challenger| Zeke's Adventures
[week 1 2 3 4 5 6 7 8 9 10 11 12]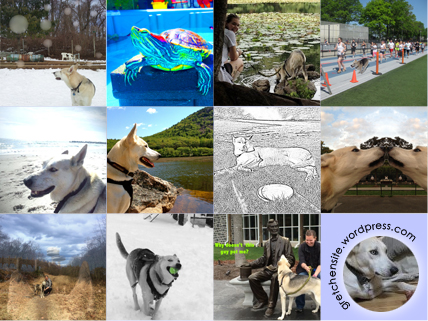 Challenger| ForestWoodFolkArt.wordpress.com
[week 1 2 3 4 5 6 7 8 9 10 11 12]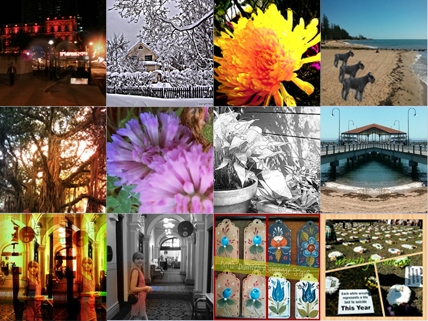 Challenger| LivingWithMyAncestors.wordpress.com
[week 1 2 3 4 5 6 7 8 9 10 11 12]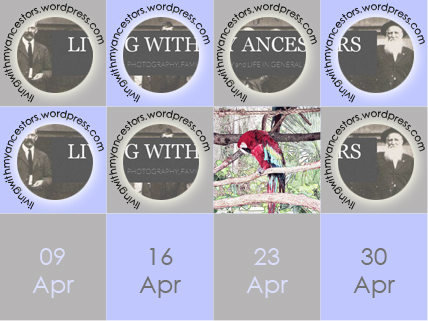 Challenger| sassmuffins.com
[week 1 2 3 4 5 6 7 8 9 10 11 12]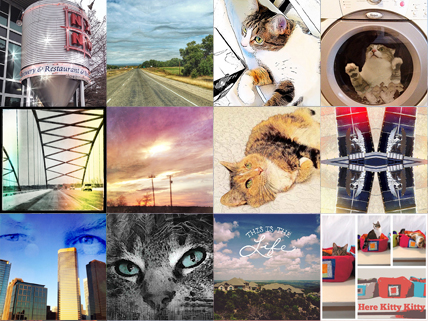 Challenger| Claim your photo grid, join the challenge today!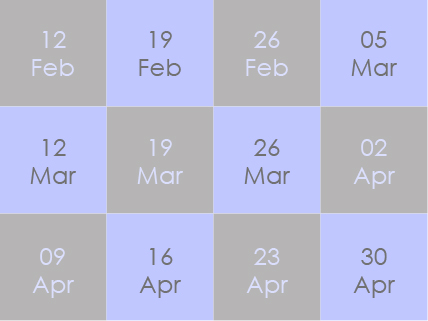 Next week, we'll get Snappy H'appy with Colour! Thanks for checking out this Photo Challenge and making it all the way to the end of the post! ;)