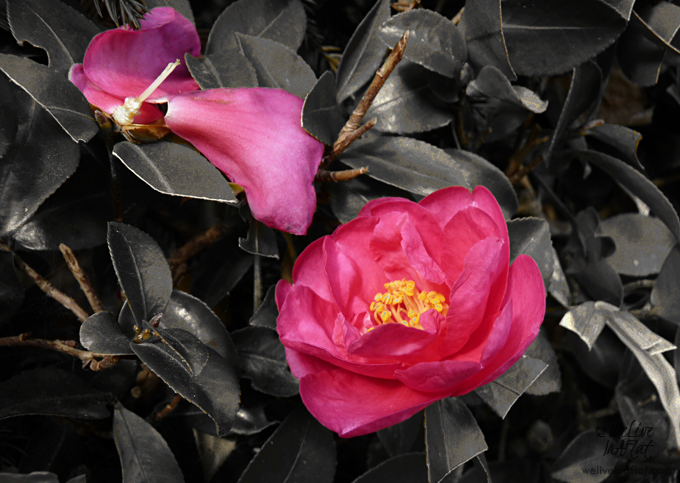 Picsart Colour Splash effect, black and white, followed by light sepia for the monochrome portions.
It is easy to assume that selective colouring, as a technique,  should be used to accentuate a photo by giving it a pop of colour. This means most of the photo remains as black and white or some other monochrome of a consistent tint, so that the one coloured area/subject of that photo becomes the focus of the photo.
Selective color is a post-processing technique where most of a photo is converted to black and white, but some parts are left in color…  The selective color technique emphasizes parts of the photo and draws more attention to the subject.
The subject impresses if it's something eye-catching standing out of the sea of monochrome, like a glowing jewel in the ocean.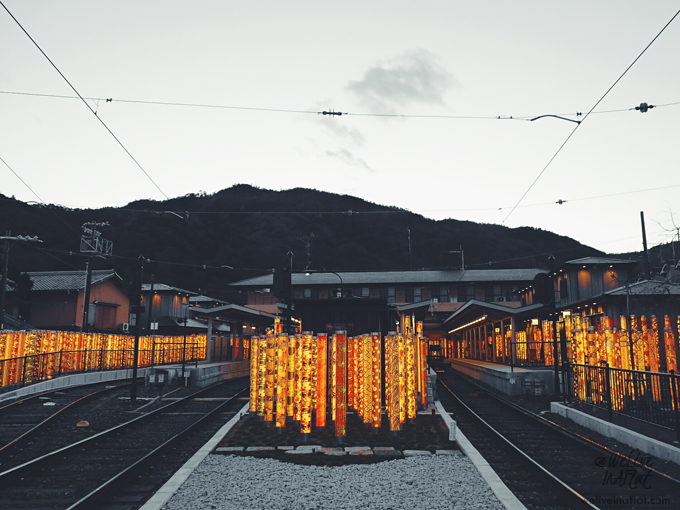 PicsArt Coloursplash effect, photo further tinted in VSCOcam to give the monochrome portions a blue tone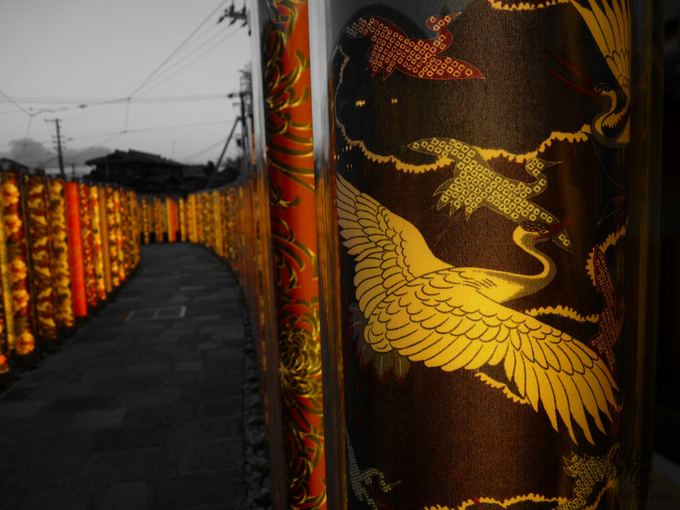 PicsArt Colour Splash, with further colour adjustment in Snapseed
But then again, sometimes we like to take a closer look at some of our subjects and they could take up much of the frame. And so we could end up with a sweep of colour, not just a pop. And I think that's fine too ;) Helps you focus on the colourful subject and helping the background to recede… further into the background ;)
It's actually a pretty useful tool when you don't have specialised lens to render a busy background into gentle bokeh that your subject can stand out from.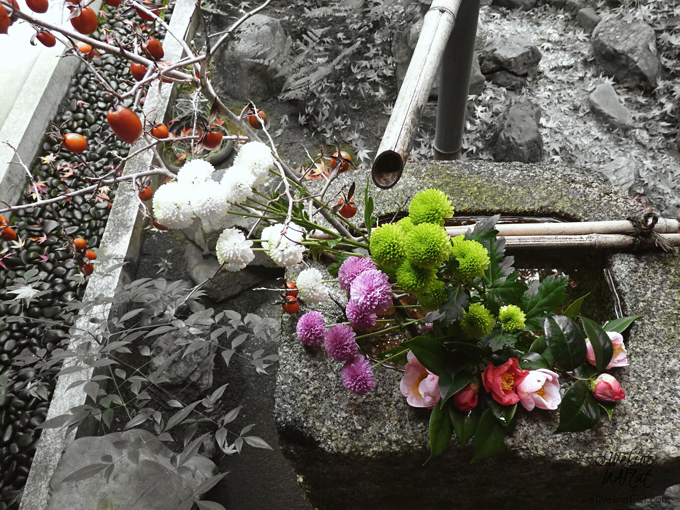 PicsArt Colour Splash, further adjustment in VSCOcam to warm up the monochrome.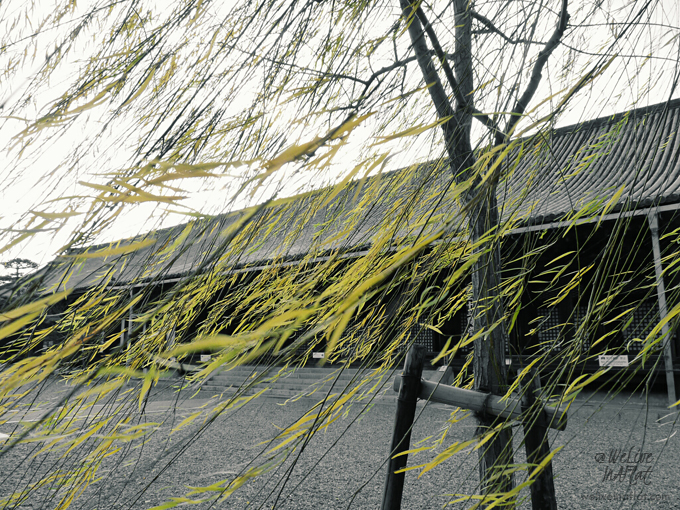 PicsArt Colour Splash effect, monochrome colour adjusted in VSCOcam.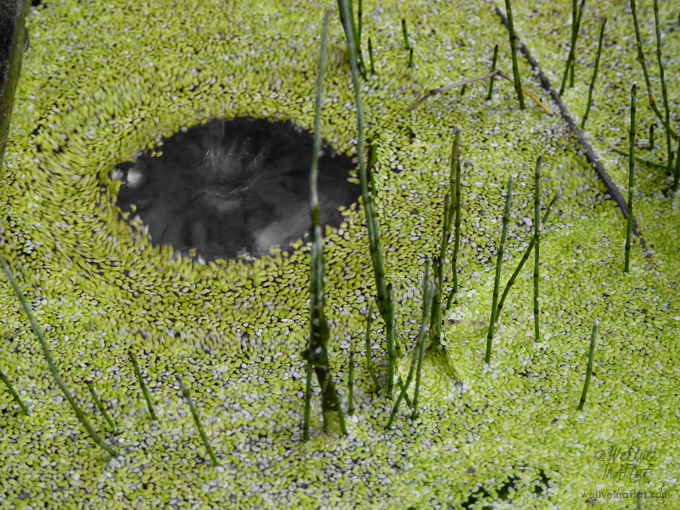 Picsart Colour Splash effect, green colour
And perhaps in some cases, the colour or lack of it helps differentiate the still from the moving -how the leaves move in the wind, how the duckweed ripples on the water.
Black and white helps create a kind of stillness in the picture, and coloursplash lets you show the viewer the subject in it's original colour and it's spatial relationship with the background. The challenge is to find the visual harmony between the two.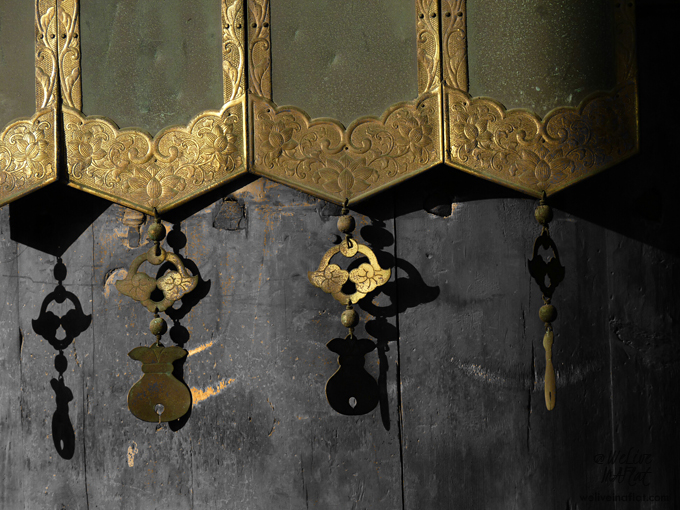 PicsArt Colour Splash Effect, temple detail
---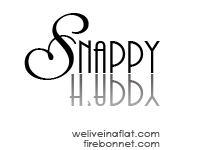 Welcome back to Week 10 of the Snappy H'appy Photo Challenge hosted by weliveinaflat and firebonnet ;)
This challenge asks you to (1) share a good photo that you took or edited last week, (2) run it through a photo app on your smartphone or mobile device and share with us the result. This week we are back to the theme of Colour and we encourage you to explore creating photos with a pop of colour or more than a splash of colour. It's all up to you!
Let's look at the Colour Splash function in some apps, shall we?
---
Camera360
Before when I was using the iPhone, I was pretty happy with Camera360's options for black and white with a pop of colour. Mainly because it offers an easy one tap and you're done solution :P
There were two sections you can go to do this, unfortunately, I am unable to provide the screenshots since I no longer have an iPhone. So fiddle with your iPhone abit and you should be able to find these two sections that let you determine the primary colour you want to colour your subject appear in your black and white.
In my case, I chose black and white with some shade of blue and tada! Pop of colour dog toy ;)
*Note, while camera360 is available for Android, the Android version appears to be lacking one of the two sets of colour splash sections in camera360 for iPhone. So I would not recommend this for Android.
---
PicsArt
Now for android, PicsArt is the app I like for the Colour Splash effect.
Unlike Camera360 mentioned for iPhone above, PicsArt lets you select up to three colours to show up in your black and white. And that's cool because most things do appear to be more than one colour. Consider this rosy flower with its sunny yellow heart ;)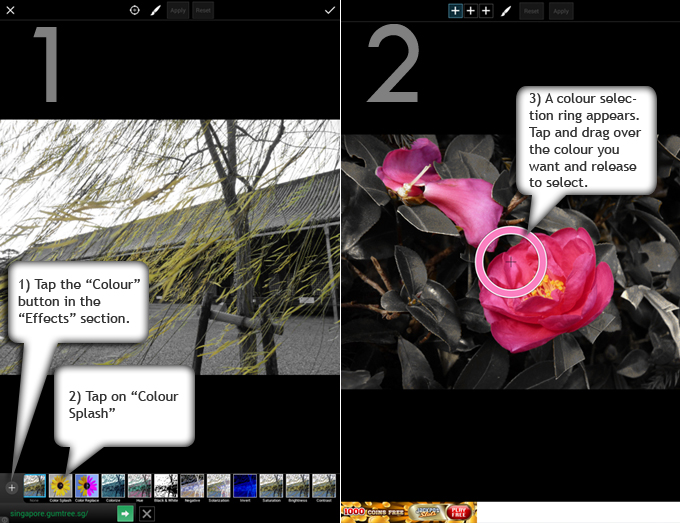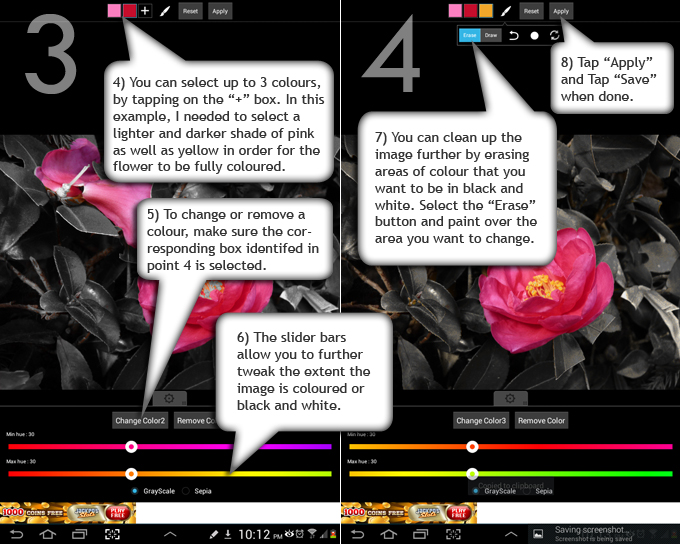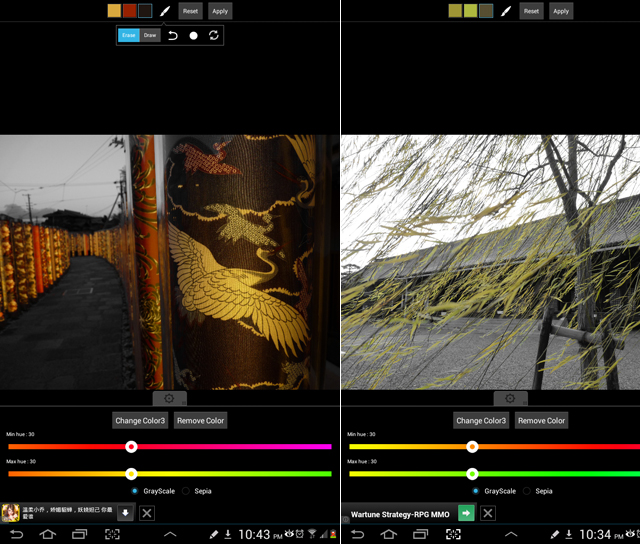 Just a screenshot to show you the different colour swatches selected for each photo. 
---
Get Inspired!
---
Go Get it!
Photo apps for your mobile phone
iPhone/iPad
Android
---
Host Challenge Post
Photo of the week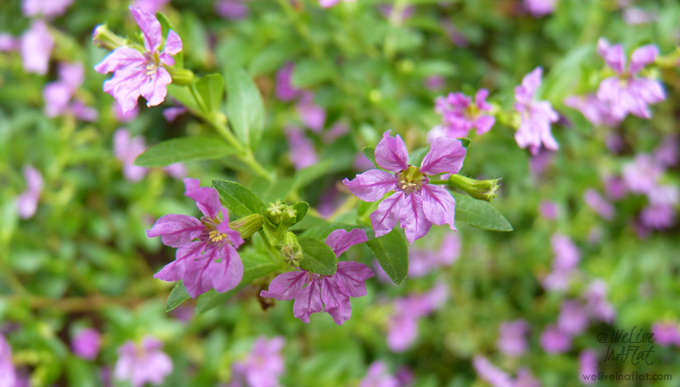 Tiny purple flowers using Panasonic FZ35.
App Challenge Photo

PicsArt Colour Splash, followed by PicsArt Orton FX filter.
Here's the colour swatch selected:

---
Now it's your turn to share!
Create your challenge post from now until Sunday, 27 Apr end of your day. Post your Photo of the Week and your App-ed version of that photo on your blog. (You can follow my format above if you like).
Pic 1 – Your Photo of the Week can be taken with any equipment – a regular camera, a DSLR, a smartphone, hack even a pin-hole camera if you so choose!
Pic 2 – Pic 2 is optional. The theme this week is a Pop or Splash of colour, but if that is not your cup of tea, you are free to choose other app effects for your app-ed photo. In all cases, it would be helpful if you can name the app effect used so we can understand what you are doing ; )
Add the challenge badge and link your post to the host and co-host sites. Be nice and visit with some of the other challengers for this week! :) And do remember to leave me your blog post link in the comments below, in case I do not receive the pingback/trackback from your link.
For more information, you can read in detail more about the challenge and the instructions at the About page here. You can also grab the badges here.
Questions? Feel free to pose any questions in the comments below or email me at weliveinaflat@gmail.com. Next up, what happens after you have linked up? Why you start getting your challenger photo grid filled up!
---
Challenger Photo Grids
Every week, challenger grids get updated with the new photos! At the end, you get to grab your grid off this blog for your own pleasure. :D Meanwhile, you can view one another's photos on the blogs by clicking on the linked numbered weeks above each challenger's photo grid. I will try to keep it up to date as quick as I can ;)
Host| weliveinaflat.com
[ photos tagged "snappy happy" ]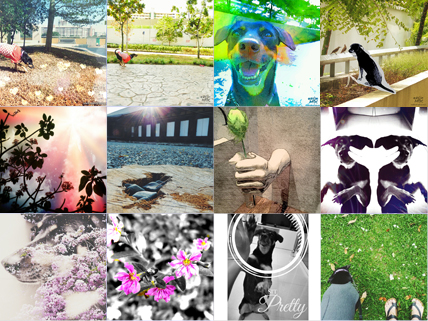 Host| firebonnet.com
[week 1 2 3 4 5 6 7 8 9 10 11 12]

Challenger| ForestWoodFolkArt.wordpress.com
[week 1 2 3 4 5 6 7 8 9 10 11 12]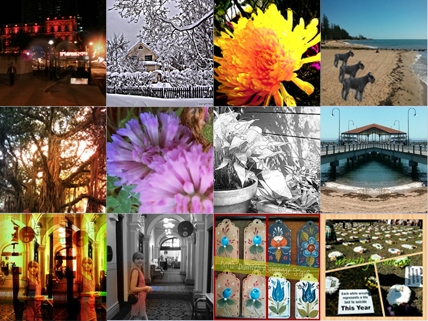 Challenger| Roxy The Traveling Dog
[week 1 2 3 4 5 6 7 8 9 10 11 12]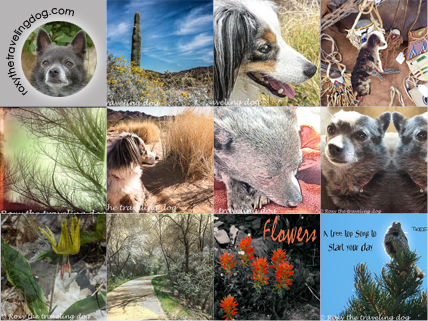 Challenger| completelydisappear.com
[week 1 2 3 4 5 6 7 8 9 10 11 12]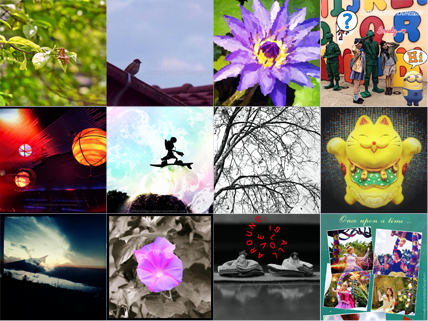 Challenger| 1stworlddog.com
[week 1 2 3 4 5 6 7 8 9 10 11 12]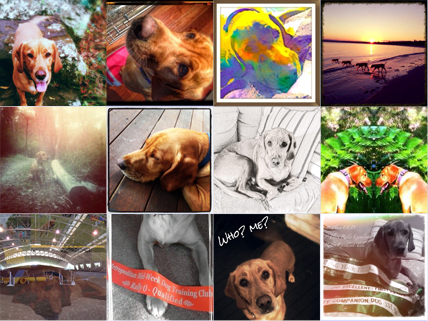 Challenger| Blogagaini
[week 1 2 3 4 5 6 7 8 9 10 11 12]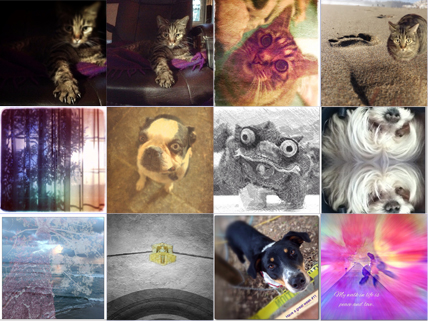 Challenger| Zeke's Adventures
[week 1 2 3 4 5 6 7 8 9 10 11 12]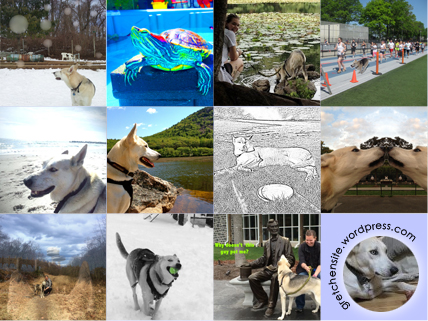 Challenger| Little Dogs Laughed
[week 1 2 3 4 5 6 7 8 9 10 11 12]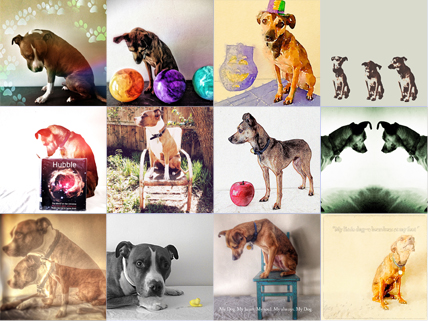 Challenger| LivingWithMyAncestors.wordpress.com
[week 1 2 3 4 5 6 7 8 9 10 11 12]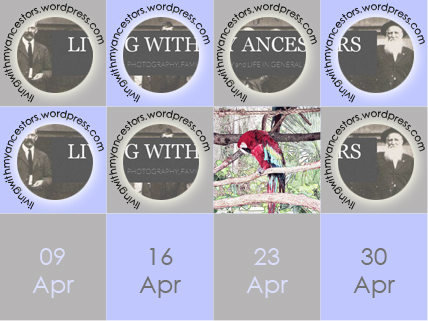 Challenger| sassmuffins.com
[week 1 2 3 4 5 6 7 8 9 10 11 12]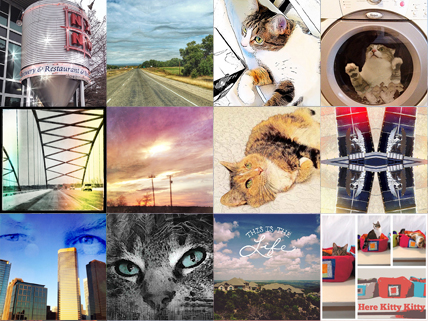 Challenger| Claim your photo grid, join the challenge today!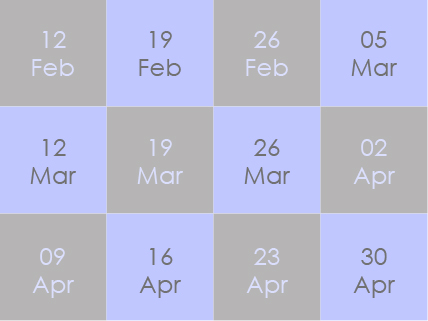 Next week, we'll get Snappy H'appy with Text for your photos! Thanks for checking out this Photo Challenge and making it all the way to the end of the post! ;)