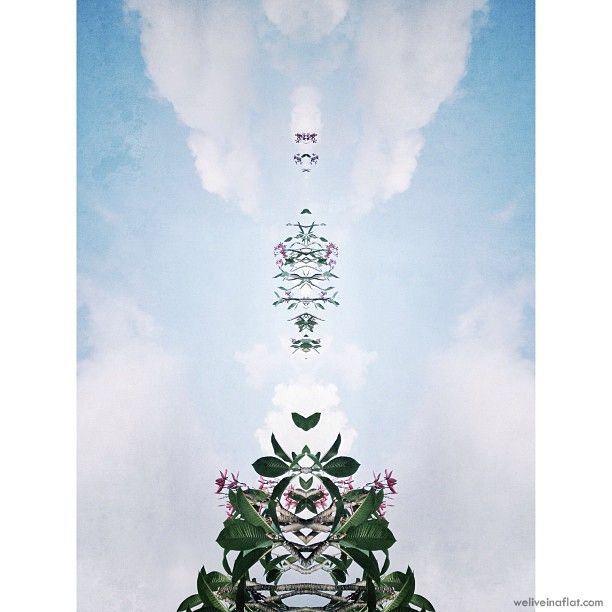 App: Camera360 
Mirrored photos can be gimmicky. But that is not to say there is no place for them in mobile phoneography. The mirror, after all, is a well-used metaphor in so many occasions and samples of literature.
---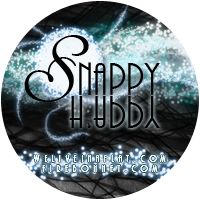 Welcome back to Week 8 of the Snappy H'appy Photo Challenge hosted by weliveinaflat and firebonnet ;)
This challenge asks you to (1) share a good photo that you took or edited last week, (2) run it through a photo app on your smartphone or mobile device and share with us the result. We're back to the theme of Collage. I'm stretching that to include the feature – Mirroring.
Mirroring
The mirroring feature in photo apps reflects your photo vertically or horizontally so that you have the original photo and its reflection in the final image.

App: Camera360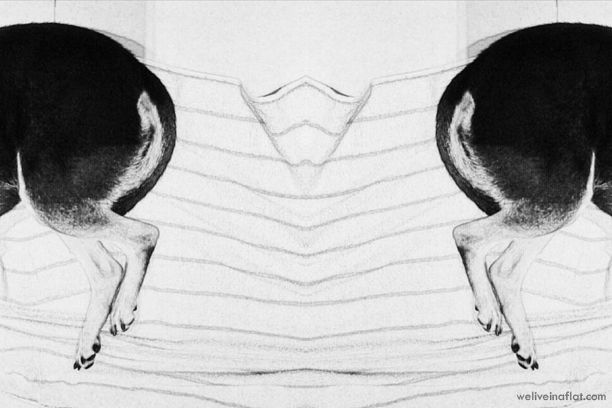 App: PhotoMirror
While it is a novelty to play around with Donna's body parts ;) haha, I find the theme of Nature particularly interesting using this feature.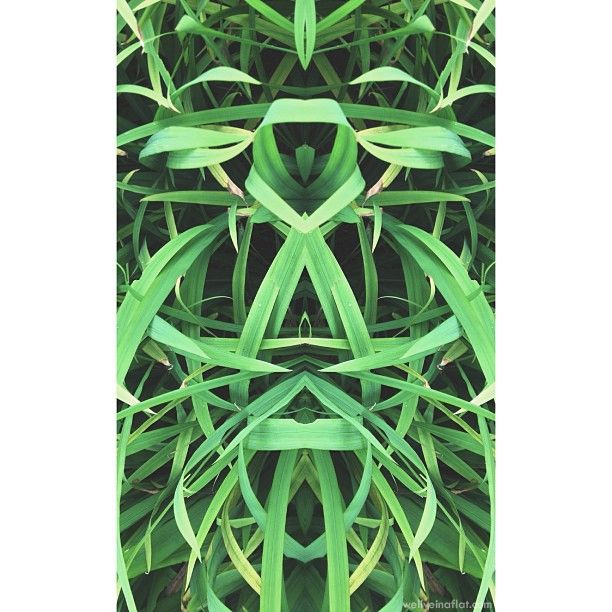 App: Camera360
What is originally organic now becomes artificially symmetrical. Intricate patterns are formed that are not found in real life. And suddenly you realise that, everywhere you look, there are all sorts of interesting patterns to be found both in nature…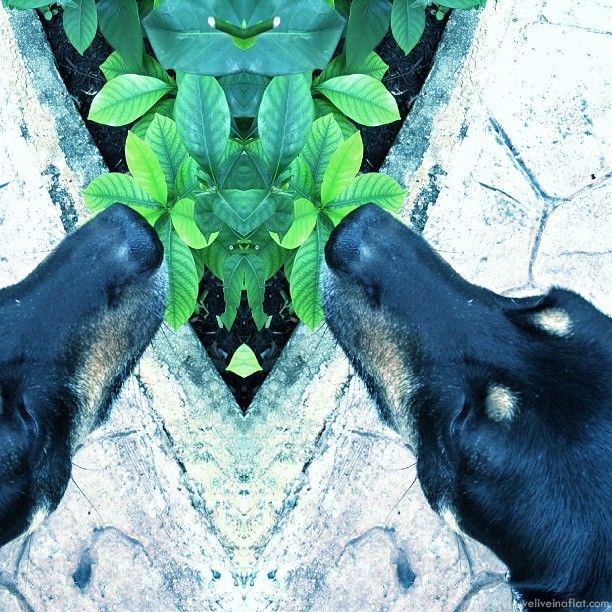 App: Camera360 
… as well as in the man-made world.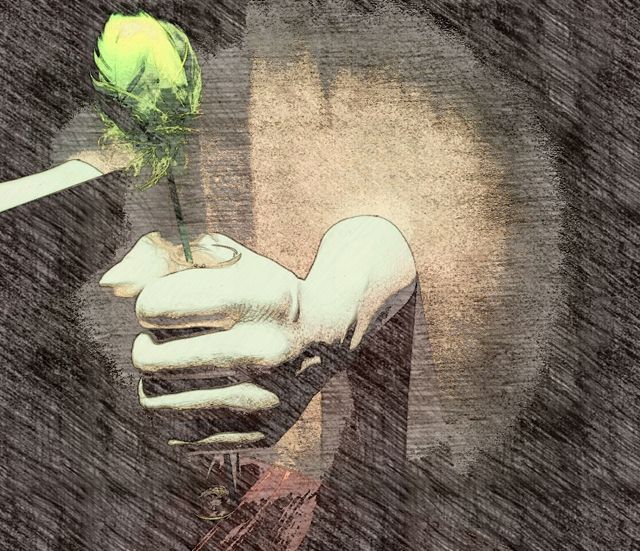 App: Paper Camera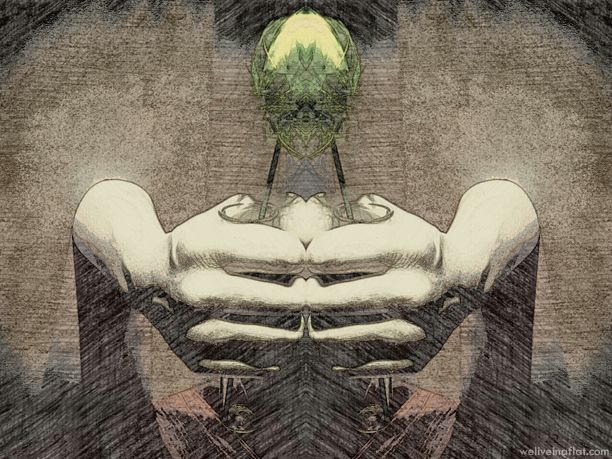 App: PhotoMirror. One hand versus two in solidarity, the same subject but two images with two different stories.  
You can find patterns in something as nebulous as the shadow, telling the story of the interplay of light and dark.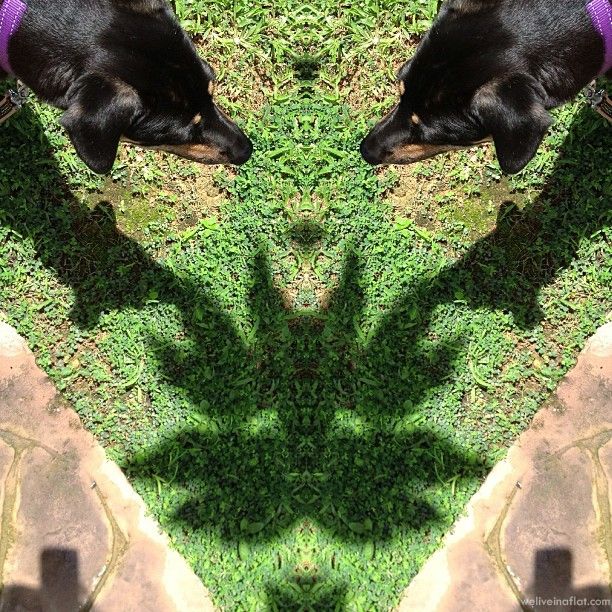 App: Camera360 
And there is no need to be constrained by the idea that it needs to be symmetrical. A mirrored image can still be cropped to give a more interesting frame.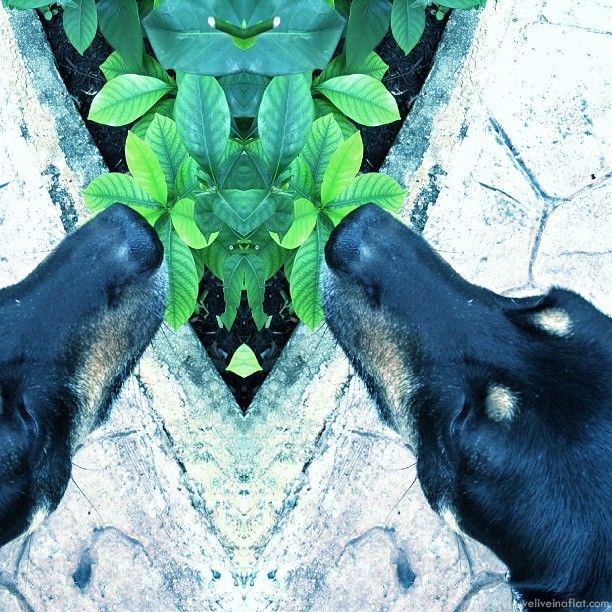 App: Camera360 
An all-in-one app like Camera360 for iPhone (the version I Have on Android does not have this feature) will give you mirroring functions at a tap (in the Funny section of the app). However, it may not give you that many options in terms of tweaking the mirrored image.
MirrorPhoto
The MirrorPhoto app is interesting because it gives you some leeway in controlling your mirrored image.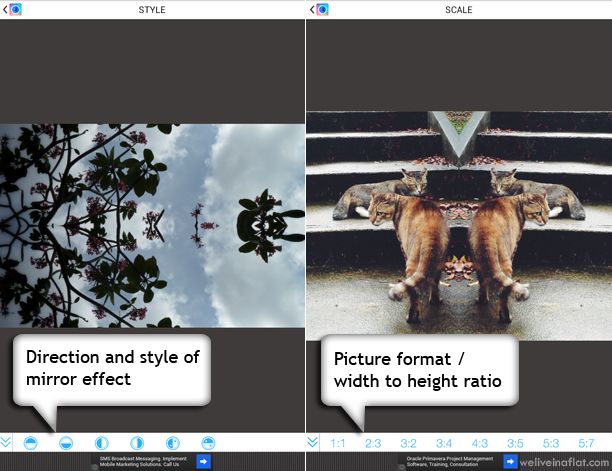 The app MirrorPhoto allows you to select from 6 types of mirror effects, the format of the photo (with regards to dimensions), the distance between the subject of your original photo and it's reflection and it has a cropping function.
PicsArt
The app PicsArt does not give you as many mirroring styles as MirrorPhoto, but it has some pretty powerful features that I like. I like the slider that controls the displacement of the image (#5 on screenshot below). I also like the Masking brush (#6 on screenshot below) which allows you to paint over and reveal the original image. I don't imagine I would use it very often, but just having the option means you have more possibilities with the app ;)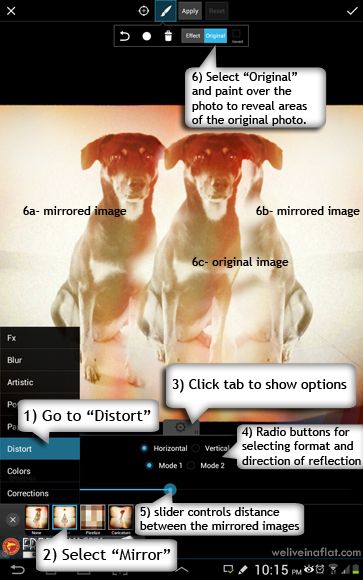 PicsArt screenshot. Distortion > Mirror effects
As an example, I have the mirrored photo of a low angled shot of a flowering tree here: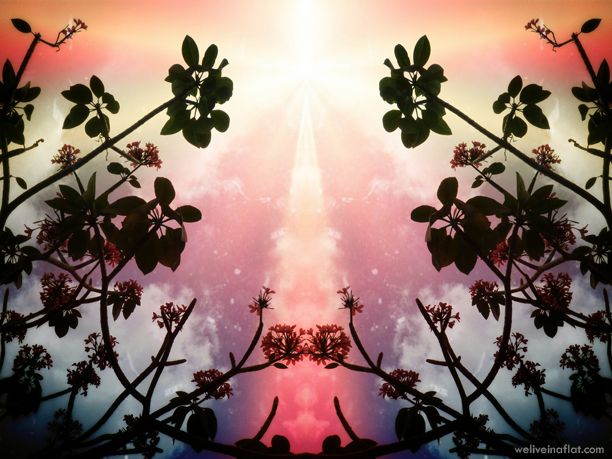 Mirrored with PicsArt app.
And a version of it with the lower right cornered erased to show a branch of the plant to break the symmetry of the mirrored image.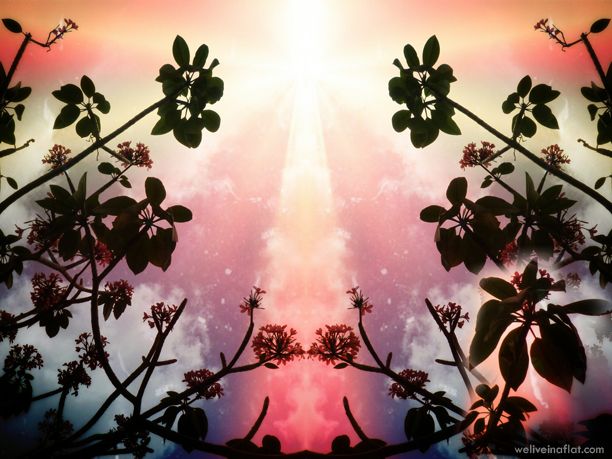 A portion of the original image revealed in the lower right corner. Can you see?
This feature is very useful for creating reflections in water, as demonstrated by this video:
---
Get Inspired
9 mirrored photos/edits on Instagram using the iPhone app MirrorGram
– 01 Dog
– 02 Skateboard
– 03 At the pool
– 04 Yokohama Chinatown
– 05 Head
– 06 Playing with Buildings
– 07 Decimated landscape
– 08 Ride
– 09 Bring on the SF Adventures
---
Go get it!
Photo apps for your mobile devices
iPhone 
Android 
---
Host Challenge Post
Photo of the week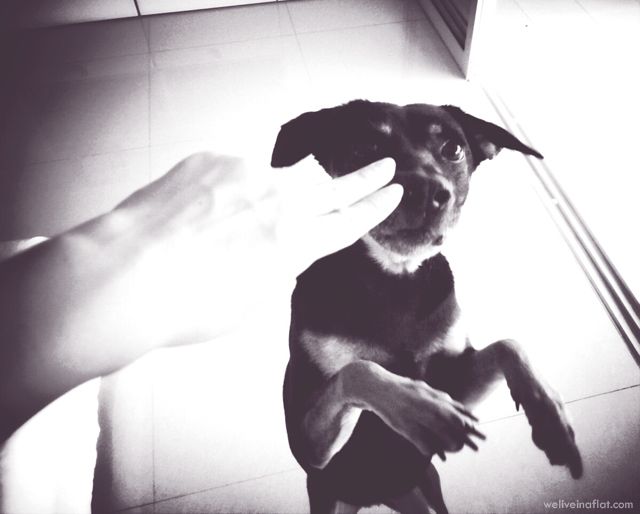 Donna leaping up to touch nose. Photo cropped with Snapseed and filtered with EyeEm.


Photo mirrored with PicsArt


Bokeh and Light streaks added using Cameran app because I wanted to draw attention to her motion.
---
Now it's your turn to share!
Create your challenge post from now until Sunday, 6 Apr end of your day. Post your Photo of the Week and your App-ed version of that photo on your blog. (You can follow my format above if you like).
Pic 1 – Your Photo of the Week can be taken with any equipment – a regular camera, a DSLR, a smartphone, hack even a pin-hole camera if you so choose!
Pic 2 – Pic 2 is optional. The theme this week is Mirroring, but if that is not your cup of tea, you are free to choose other app effects for your app-ed photo. In all cases, it would be helpful if you can name the app effect used so we can understand what you are doing ; )
Add the challenge badge and link your post to the host and co-host sites. Be nice and visit with some of the other challengers for this week! :) And do remember to leave me your blog post link in the comments below, in case I do not receive the pingback/trackback from your link.
For more information, you can read in detail more about the challenge and the instructions at the About page here. You can also grab the badges here.
Questions? Feel free to pose any questions in the comments below or email me at weliveinaflat@gmail.com. Next up, what happens after you have linked up? Why you start getting your challenger photo grid filled up!
---
Challenger Photo Grids
Every week, challenger grids get updated with the new photos! At the end, you get to grab your grid off this blog for your own pleasure. :D Meanwhile, you can view one another's photos on the blogs by clicking on the linked numbered weeks above each challenger's photo grid. I will try to keep it up to date as quick as I can ;)
Host| weliveinaflat.com
[ photos tagged "snappy happy" ]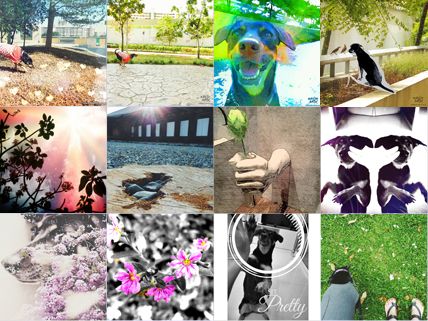 Host| firebonnet.com
[week 1 2 3 4 5 6 7 8 9 10 11 12]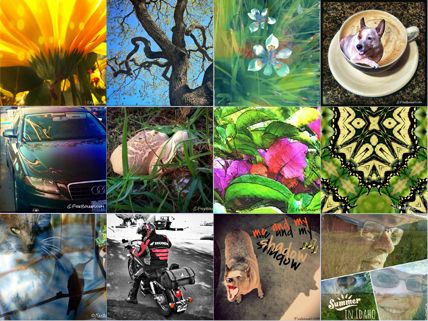 Challenger| ForestWoodFolkArt.wordpress.com
[week 1 2 3 4 5 6 7 8 9 10 11 12]

Challenger| Little Dogs Laughed
[week 1 2 3 4 5 6 7 8 9 10 11 12]

Challenger| Roxy The Traveling Dog
[week 1 2 3 4 5 6 7 8 9 10 11 12]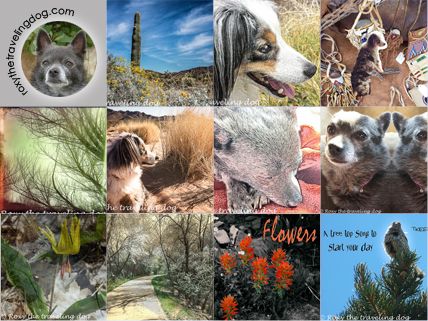 Challenger| 1stworlddog.com
[week 1 2 3 4 5 6 7 8 9 10 11 12]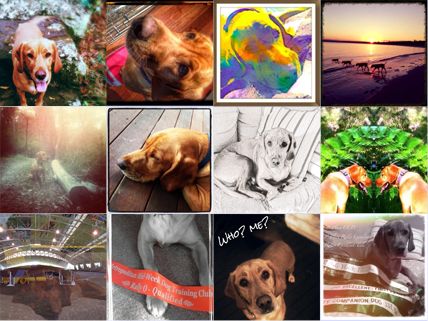 Challenger| completelydisappear.com
[week 1 2 3 4 5 6 7 8 9 10 11 12]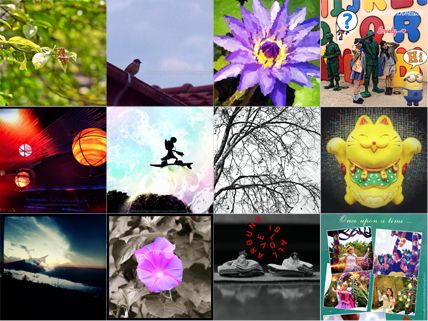 Challenger| Zeke's Adventures
[week 1 2 3 4 5 6 7 8 9 10 11 12]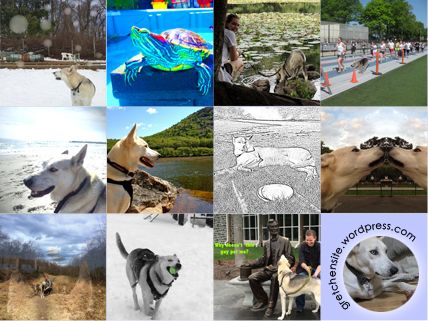 Challenger| Blogagaini
[week 1 2 3 4 5 6 7 8 9 10 11 12]

Challenger| LivingWithMyAncestors.wordpress.com
[week 1 2 3 4 5 6 7 8 9 10 11 12]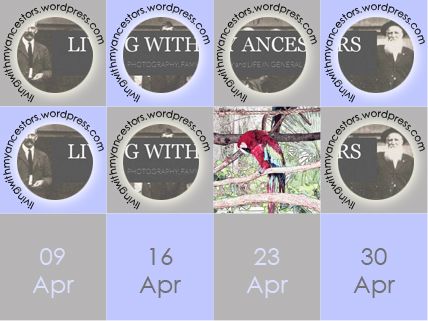 Challenger| sassmuffins.com
[week 1 2 3 4 5 6 7 8 9 10 11 12]

Challenger| Claim your photo grid, join the challenge today!
Next week, we'll get Snappy H'appy with Multiple Exposures! Thanks for checking out this Photo Challenge and making it all the way to the end of the post! ;)