The graphite pencil has a long history and with it, the art of sketching.
Sketches can be made in any drawing medium. The term is most often applied to graphic work executed in a dry media such as silverpoint,graphite, pencil, charcoal or pastel. But it may also apply to drawings executed in pen and ink, ballpoint pen, water colour and oil paint. The latter two are generally referred to as "water colour sketches" and "oil sketches". – wikipedia
And of course, with mobile app and digital imaging technology, we now have features in our apps that lets us turn photos into sketches. Personally, I find this very useful for blogging. Some photos that don't work so well as photos actually don't look half bad as a sketch! ;P
---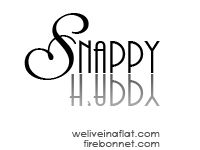 Welcome back to Week 7 of the Snappy H'appy Photo Challenge hosted by weliveinaflat and firebonnet ;)
This challenge asks you to (1) share a good photo that you took or edited last week, (2) run it through a photo app on your smartphone or mobile device and share with us the result. We're back to the theme of Art effects this week – Sketch effects. 
Most of my photos filtered with the sketch effect is done using Camera360. Whatever complaints I have with the app, the Sketch effect in it is seriously useful. The photo usually comes out looking rather refined as a black and white sketch. I love it because ugly, unwanted details in the background are usually diminished.
Camera360 photo app – Sketch effects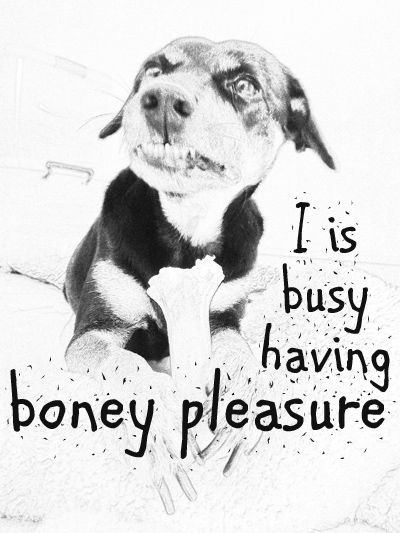 Above: Can hardly see the ugly storage boxes behind Donna, yah? ;P
Camera360 also gives a more refined black and white sketch effect. See if you can guess for the picture below, which one is the result from Camera360, and which one is not.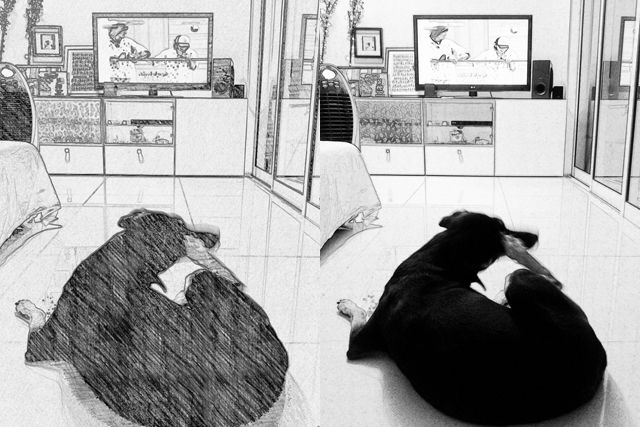 Camera360 is a free app that offers 15 categories of Multi-effects. You can access them by tapping on the Multi-effects button (screen i) after you have loaded up your photo in the app. From there, pick the Sketch option (screen 2) from the Effects menu. You then will get a choice of 9 sketch effects (screen 3). My favourites are Surreal (which is black and white) and Colour.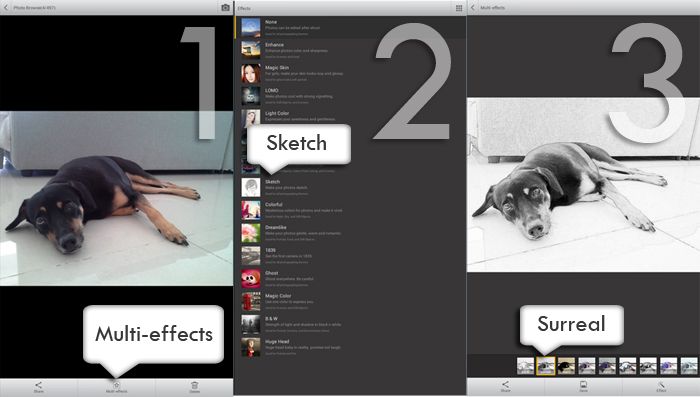 Screenshots from Camera360
Surreal gives you a black and white sketch like this: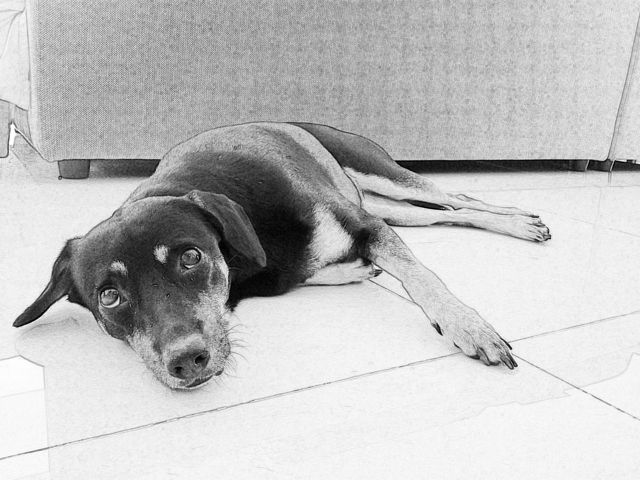 And Colour gives you a result that is somewhat like a refined colour pencil sketch: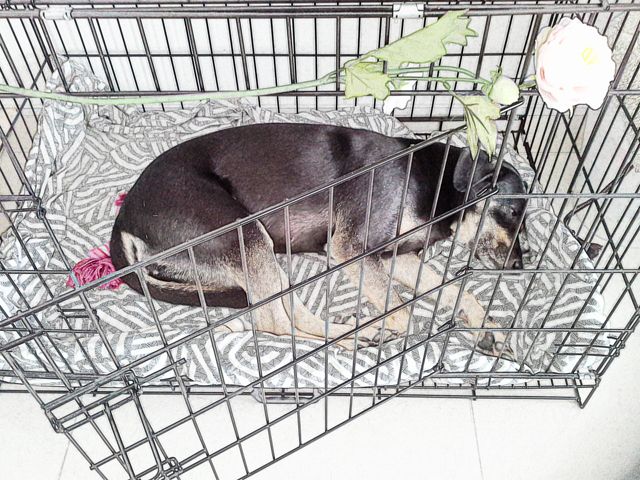 I like that in both cases, the original ugly photo now looks more like a work of art.
The Sketch options in Camera360 are limited to nine filters. There is no option to tweak any of them. Just tap and apply, that's it.  Simple to use, but doesn't really give you any sort of experience or appreciation of the art of sketching.
Paper Camera photo app – Sketch effects
The paid app, Paper Camera, is more interesting in this respect. Offering 14* different filters, Paper Camera also gives you the option to play around and experiment with variables like – strokes, vignette, edges, contrast, brightness and lines.
*Out of the 14 filters, I only found 2 of them useful. I don't really think I will use the other 12 that much as the styles didn't appeal to me ;) You can see the filters in their video on their website here if you are thinking of whether you want to buy it.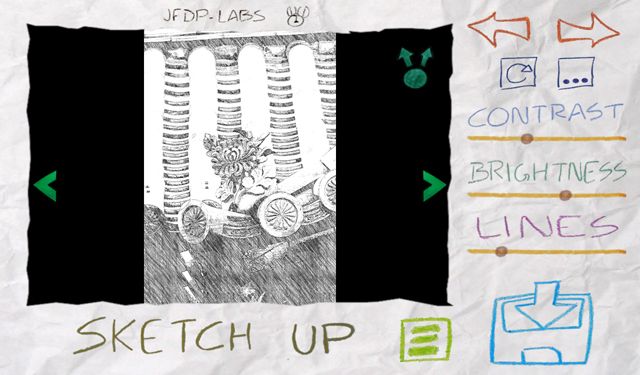 Screenshots from Paper Camera. This screen shows the Sketch Up filter being applied. The slider bars under the Variables -Strokes, Vignette, Edges, Contrast, Brightness and Lines – can be adjusted to tweak the intensity of the variables.  
The result – you can create something that ends up looking more like a rough sketch, instead of a finished sketch that Camera360 always gives you.

Above: Donna on the floor using Paper Camera's Sketch Up filter. You can control the strokes, lines and edges. It looks very much like a rough sketch, doesn't it?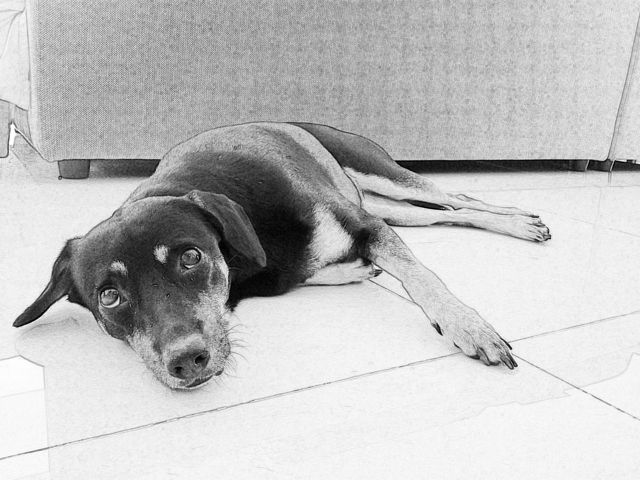 Above: Donna on the floor using Camera360 Surreal Sketch effect. The sketch looks like it is coloured in and the strokes are not determinable compared to Paper Camera. 
Here's a another result from Paper Camera Sketch Up filter. This time with the Vignette effect. I do have an issue with the vignette which did not white out the edges of the image like I expect it to.

Just for fun, you may remember the original photo from last week's photo challenge, for your reference here: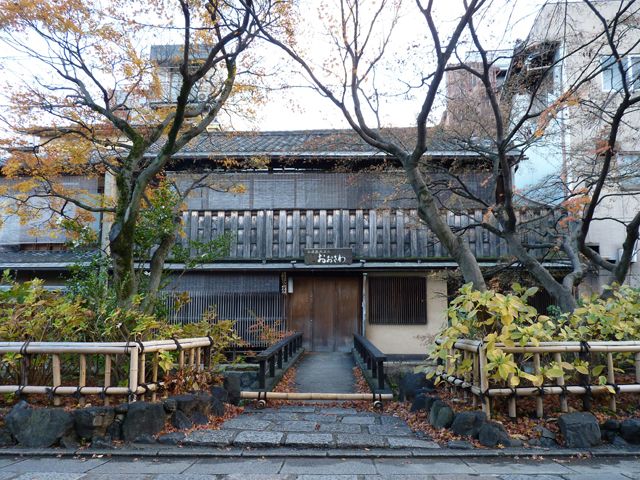 Paper Camera also has colour sketch filter options. I found that the filter Pastel Perfect worked well for some of my photos. Here is the same shopfront rendered with Pastel Perfect. Notice the the strokes across the photo:

Compare that to the same shopfront using Camera360 Sketch effect – Colour in the photo below. The photo is outlined to look like a sketch but without the strokes. I think it looks more like an inked comic in this case, rather than a colour pencil sketch.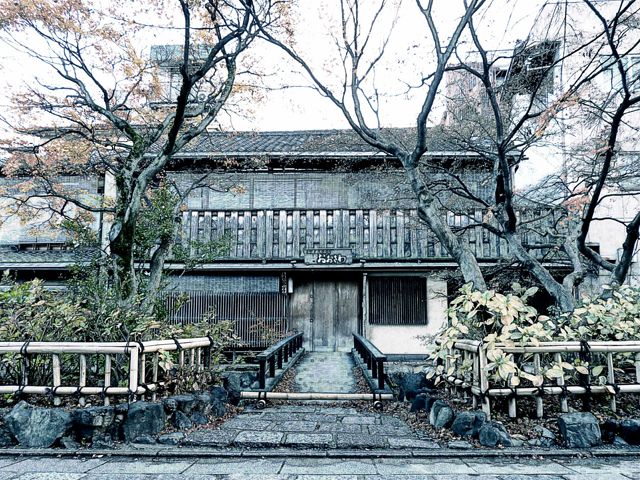 Further experimentation with Paper Camera showed that it delivers well when it comes to rendering more of a vintage, stylized effect for photos of flowers.

Paper Camera – Pastel Perfect filter (left); Comic Boom filter(right)
But because Paper Camera tries to replicate the the lines and hardness of strokes when it comes to sketching, details will be obscured like in the result below. You get the rough sketch of the shape of the dog but miss out much of the details.
Where it comes to getting a result that looks more finished and pleasant, I definitely still do prefer Camera360. Below you an see clearly Donna's sleepy expression and her eyes, as well as the gentle detail in the curves of her side and in her paws.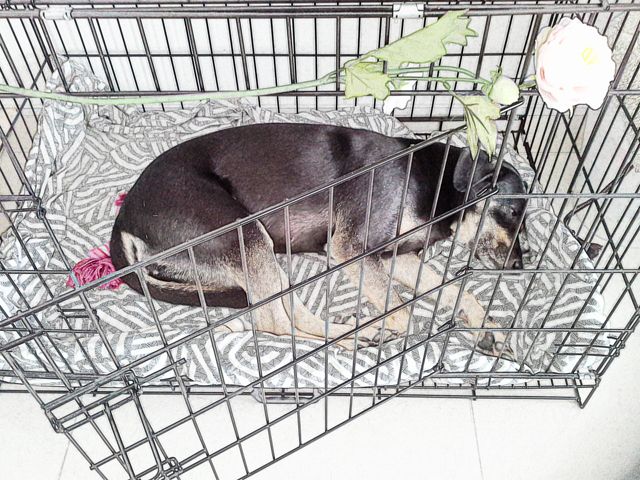 ---
Get Inspired!
---
Go get it!
Photo apps for your mobile devices
iPhone users
Android users
---
Host Challenge Post
Photo of the Week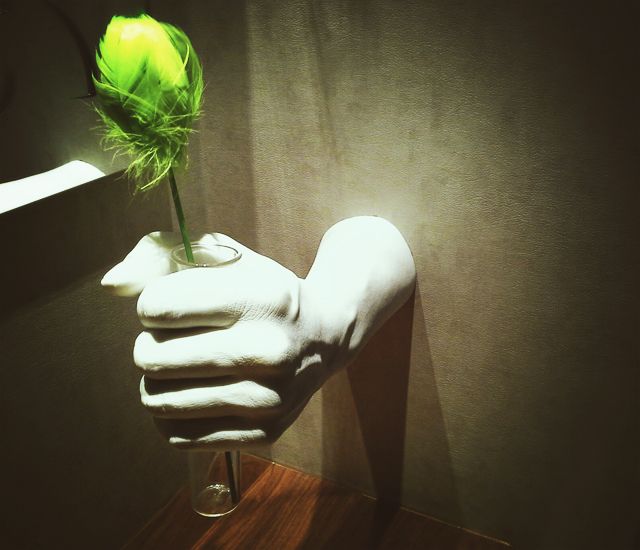 Hand, edited with Snapseed, VSCOcam M3 present (adapted) and Photoshop. 
App Challenge Image 


Hand, Paper Camera Pastel Perfect filter, using the original photo, not the edited Photo of the Week.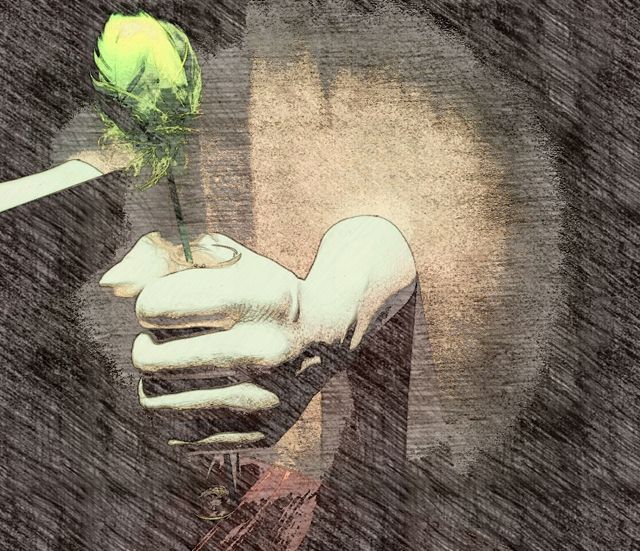 Hand, Paper Camera Pastel Perfect, using the edited Photo of the Week. The hand does not stand out as cleanly from the shadow as the image filtered using the original photo. I prefer the former because of the raw quality of the sketch and because the feathered bud comes out clearer than the latter.
---
Now it's your turn to share!
Create your challenge post from now until Sunday, 30 Mar end of your day. Post your Photo of the Week and your App-ed version of that photo on your blog. (You can follow my format above if you like).
Pic 1 – Your Photo of the Week can be taken with any equipment – a regular camera, a DSLR, a smartphone, hack even a pin-hole camera if you so choose!
Pic 2 – Pic 2 is optional. The theme this week is Sketch Effects, but if that is not your cup of tea, you are free to choose other app effects for your app-ed photo. In all cases, it would be helpful if you can name the app effect used so we can understand what you are doing ; )
Add the challenge badge and link your post to the host and co-host sites. Be nice and visit with some of the other challengers for this week! :) And do remember to leave me your blog post link in the comments below, in case I do not receive the pingback/trackback from your link.
For more information, you can read in detail more about the challenge and the instructions at the About page here. You can also grab the badges here.
Questions? Feel free to pose any questions in the comments below or email me at weliveinaflat@gmail.com. Next up, what happens after you have linked up? Why you start getting your challenger photo grid filled up!
---
Challenger Photo Grids
Every week, challenger grids get updated with the new photos! At the end, you get to grab your grid off this blog for your own pleasure. :D Meanwhile, you can view one another's photos on the blogs by clicking on the linked numbered weeks above each challenger's photo grid. I will try to keep it up to date as quick as I can ;)
Host| weliveinaflat.com
[ photos tagged "snappy happy" ]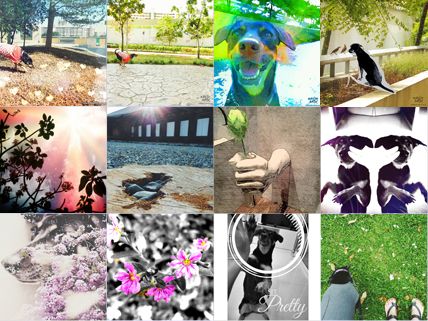 Host| firebonnet.com
[week 1 2 3 4 5 6 7 8 9 10 11 12]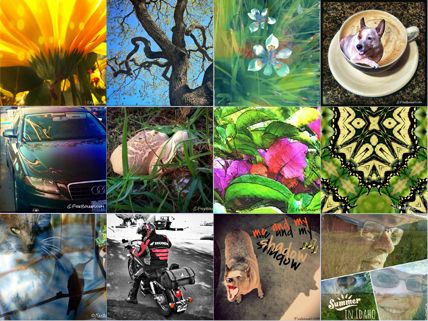 Challenger| Blogagaini
[week 1 2 3 4 5 6 7 8 9 10 11 12]

Challenger| Little Dogs Laughed
[week 1 2 3 4 5 6 7 8 9 10 11 12]

Challenger| 1stworlddog.com
[week 1 2 3 4 5 6 7 8 9 10 11 12]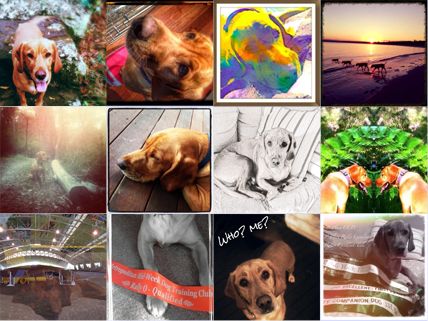 Challenger| completelydisappear.com
[week 1 2 3 4 5 6 7 8 9 10 11 12]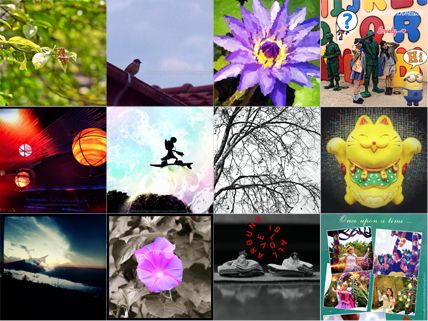 Challenger| LivingWithMyAncestors.wordpress.com
[week 1 2 3 4 5 6 7 8 9 10 11 12]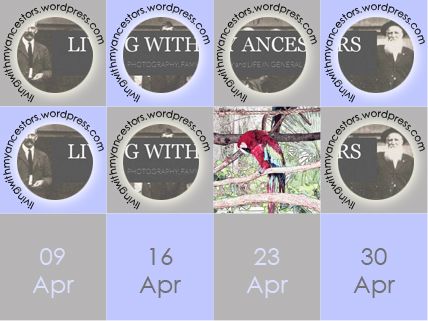 Challenger| Roxy The Traveling Dog
[week 1 2 3 4 5 6 7 8 9 10 11 12]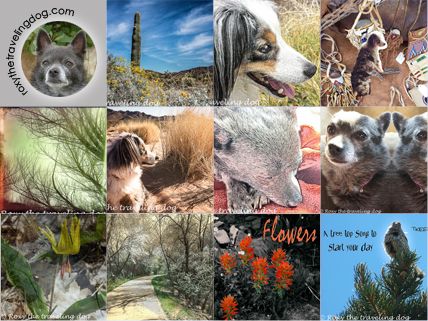 Challenger| Zeke's Adventures
[week 1 2 3 4 5 6 7 8 9 10 11 12]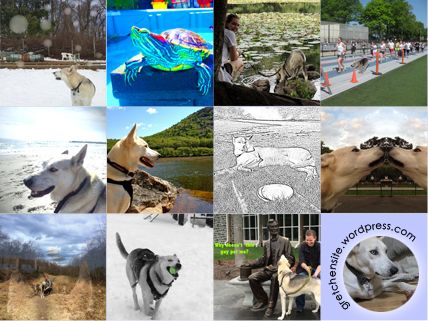 Challenger| ForestWoodFolkArt.wordpress.com
[week 1 2 3 4 5 6 7 8 9 10 11 12]

Challenger| sassmuffins.com
[week 1 2 3 4 5 6 7 8 9 10 11 12]

Challenger| Claim your photo grid, join the challenge today!
Next week, we'll get Snappy H'appy with Mirroring effects! Thanks for checking out this Photo Challenge and making it all the way to the end of the post! ;)