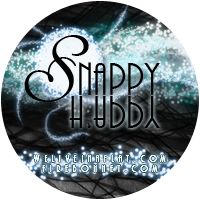 Welcome to Week 1 of the Snappy H'appy Photo Challenge hosted by weliveinaflat and firebonnet, the challenge that asks you to (1) share your favourite/best photo that you took or edited last week, and (2) run it through a photo app on your smartphone or mobile device and share with us the result.
This means, if you play, your challenge post should comprise TWO images – your photo of the week AND the after photo which as been "app-ed". I have to say though that the second photo is optional, so if you choose to only share with us your best photo of the week, that is fine as well.
We will have a theme for the second photo every week, should you need some inspiration. And this week, we are going to look at this photographic effect called "Bokeh".
Bokeh
Originating from the Japanese word Boke, Bokeh (which rhymes with okay :P) apparently means blur or haze. Check out the video above, the aesthetic quality of the lights in the background blurring into glowing little blobs to create a magical effect is what is being referred to when we talk about Bokeh.
And the light source doesn't need to be artificial, although traffic/streetlights and Christmas lights are commonly used by photographers to set up as props to capture the Bokeh effect. Natural light streaming through foliage in the background can also create natural bokeh effect when outside of the depth of field of the capture.

Bad Bokeh distracts, Good Bokeh enhances.
But wait! All that has got to do with taking the photo, so what has that got to do with running a photo that you have already taken in the last week through a photo app?
So now we get to the part where people like me – you know, the point and shoot type? LOL – try to cheat from the backend with photo apps. :P For further reading on bokeh photography, scroll to the bottom of this post. Now we go on to photo editing to add in bokeh effects for everyday photos.
A lot of my photos are snippets of everyday life. I take them at home in daytime and there are no Christmas lights hanging all over the place, and especially not on the floor where Donna is typically doing her not-quite imitation of a bear rug.
But hey, it's Valentine's Day this week. And bokeh does create a nice romantic effect, no? So, here's how I normally do it. And if you have other great ways to go about creating nice Bokeh effects for your photos, do share in the comments at the end of this post ;) Not pretending to be the expert here.
---
How to create Bokeh effects during post-production using Photo Apps
There are Two ways to go about it – Bokeh Textures and Bokeh Brushes.
Bokeh Textures
Bokeh textures are preset template bokeh images existing in an app that you can choose to layer onto your original photo. It is easy because all you need to do is to load your image, choose a bokeh texture from the selection available, apply it, be happy with it and save. The templates are fixed so you have the option to choose between templates, but not necessarily the option to tweak the specific bokeh texture itself to customise it to your photo.

With Bokeh on the left and and without Bokeh on the right
There are some drawbacks to using templated Bokeh textures, or at least what to me are drawbacks.
1) Depending on the position of your subject and the bokeh, the bokeh may overlap and obscure the subject. Which of the follow pictures do you think shows Donna's face made less clear by the bokeh effect?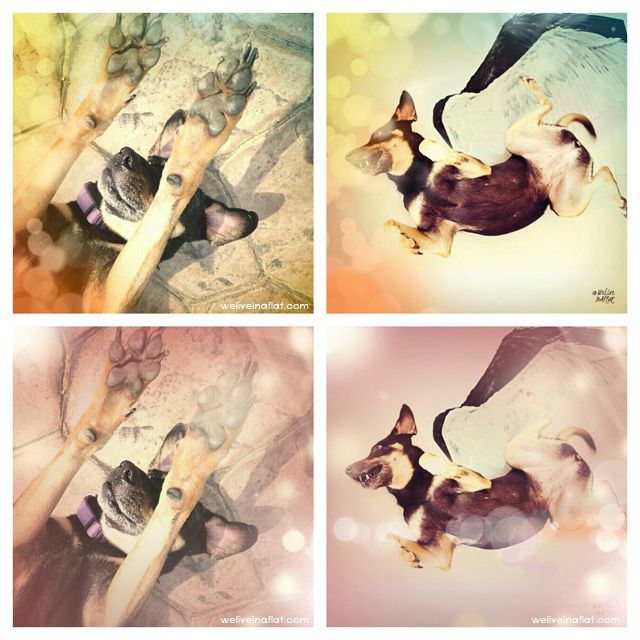 2) Use the same  bokeh texture enough times and one will encounter the problem of all the pictures looking somewhat standardised, boring and uncreative.
Therefore, I would use Bokeh effects in general sparingly and when I feel that it really enhances a picture in a natural way. But that's me :P
It also helps that the Android app I am using – BrightCam – provides two sets of Bokeh textures under the Effects and Glows categories that I can choose from to apply.
 
The Effects and Glows menu from BrightCam
That this allows me to layer on Bokeh effects from both categories at the same time, gives me a wider choice in terms of the different combinations of visual effects I can  derive from the app.
Bokeh Brushes
Now if you want more control over the pattern of the bokeh, the Bokeh brush (in-app purchase) in the free Repix app will help you to "paint" the bokeh where you want them to be. And it looks a lot more natural than some of the bokeh textures available on the free apps.

I am leery of buying apps that have no free previews/versions that I can upgrade to if I decide it's worth that money to buy. The good thing about Repix is that it is a free app that offers a limited number of basic brushes, and allows you the option to purchase the full set of brushes or just the one subset of brushes you want. The screenshot shows the demo "Hearts" and "Bokeh" brushes and how they render on the test image provided by the app maker, so what you see is what you will be paying for.
You can get Repix here on the iTunes store or the Google Play store.
---
Get inspired!
Now I know my own photos may not be the most inspiring, so here are some creative bokeh effect photos that I found interesting!
---
Get to it!
Bokeh photo apps for mobile editing and devices
iPhone users:
Android users: There's a lot less people writing about Android Bokeh apps than iPhone Bokeh apps, so here's what I like so far:
Pixlr Express, XnLight Effect

PLUS: Good selection of bokeh textures, different shapes and colours of bokeh lights
MINUS: The Bokeh effect spreads across the entire picture so it could be good for some scenery, etc shots, but bad for selfies or portraits where you don't want the eyes, nose, mouth covered up. :P There are buttons to fade the bokeh that you can try though.

Bright Camera, PicsArt

PLUS: The textures in these apps cluster the bokeh to the sides, or at least leave white space that is good for selfies or human/animal portraits, or if you just don't want a whole star field in general.
MINUS: Bright Camera loads up your gallery according to chronological order only, so if you are looking to edit an older picture, you may have to scroll pretty fast or long.  For PicsArt, the bokeh textures are hidden under the button called "Mask". LOL

Repix (in app-purchase), Real Bokeh (paid app)

PLUS: Draw/paint the bokeh where you want them. As the app dedicated to bokeh, Real Bokeh appears (because I've not tried it) to give greater flexibility than Repix in terms of giving you control over the shape, size, colour and opacity of the bokeh.
MINUS: Repix is more limited in the sense that you have no control over the size, shape, opacity and colour. The bokeh also blooms organically as you swipe so you can only control the general area where they will be planted. Real Bokeh appears to cost more on Google Play Store than on iTunes – – hmmm…. kind of unfair, isn't it?
---
Host Challenge Post
My Photo of the Week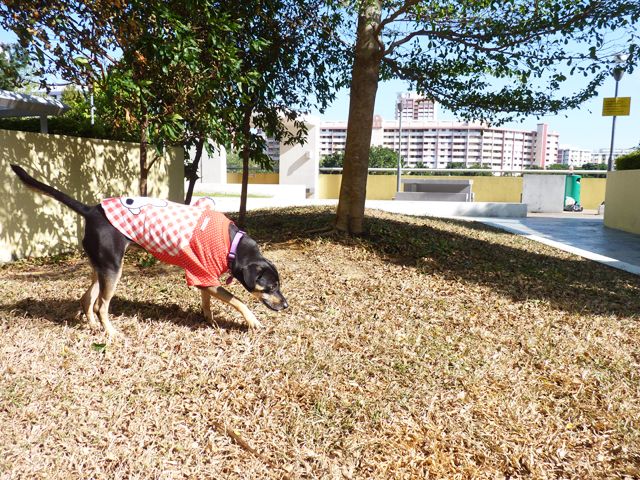 Pretty sharp photo of Donna sniffing the grass.
App Challenge Image


Donna sniffing out Bokeh hearts in the grass. Bokeh. Not broken, mind you.
Mobile device: Samsung Galaxy Note 10.1 LTE
Apps used: Snapseed, Aviary, BrightCam, Repix
One of the problems, I have when running the picture through different filters is that the apps may output the image in different sizes, causing Donna's face to lose sharpness. In general, it would be a good idea to know which app outputs at what size. Homework which I have not done :P
---

Now it's your turn to share!
Create your challenge post from now until Sunday, 16 Feb end of your day.
Post your Photo of the Week and your App-ed version of that photo on your blog. (You can follow my format above if you like).
Pic 1 – Your Photo of the Week can be taken with any equipment – a regular camera, a DSLR, a smartphone, hack even a pin-hole camera if you so choose!
Pic 2 – Pic 2 is optional. The theme this week is Bokeh, but if bokeh is not your cup of tea, you are free to choose other app effects for your app-ed photo. In all cases, it would be helpful if you can name the app effect used so we can understand what you are doing ; )
Add the challenge badge and link your post to the host and co-host sites. Be nice and visit with some of the other challengers for this week! :) And do remember to leave me your blog post link in the comments below, in case I do not receive the pingback/trackback from your link.
For more information, you can read in detail more about the challenge and the instructions at the About page here. You can also grab the badges here.
Questions? Feel free to pose any questions in the comments below or email me at weliveinaflat@gmail.com.
Next up, what happens after you have linked up? Why you start getting your challenger photo grid filled up!
---
Challenger Photo Grids
Every week, challenger grids get updated with the new photos!
At the end, you get to grab your grid off this blog for your own pleasure. :D
Meanwhile, you can view one another's photos on the blogs by clicking on linked numbered weeks above each challenger's photo grid. I will try to keep it up to date as quick as I can ;)
Host| weliveinaflat.com
[ photos tagged "snappy happy" ]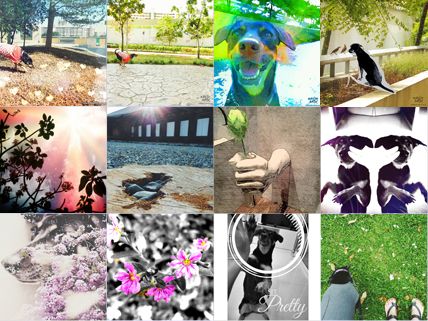 Host| firebonnet.com
[week 1 2 3 4 5 6 7 8 9 10 11 12]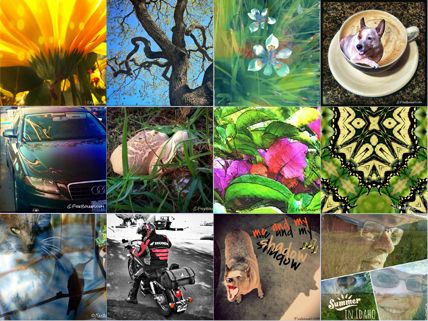 Challenger| 1stworlddog.com
[week 1 2 3 4 5 6 7 8 9 10 11 12]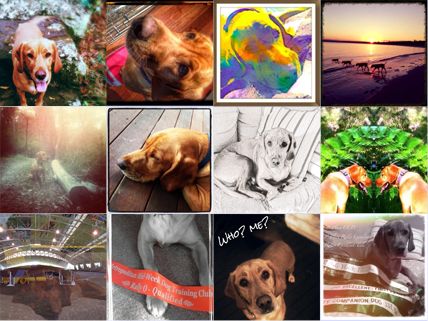 Challenger| sassmuffins.com
[week 1 2 3 4 5 6 7 8 9 10 11 12]

Challenger| completelydisappear.com
[week 1 2 3 4 5 6 7 8 9 10 11 12]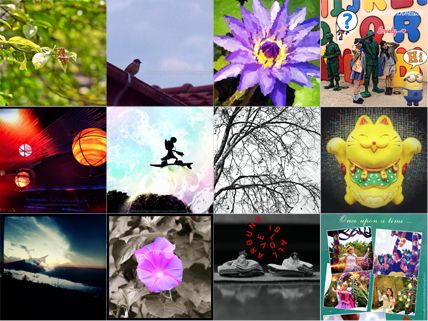 Challenger| Zeke's Adventures
[week 1 2 3 4 5 6 7 8 9 10 11 12]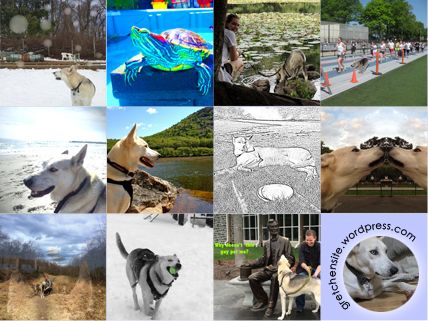 Challenger| Little Dogs Laughed
[week 1 2 3 4 5 6 7 8 9 10 11 12]

Challenger| Blogagaini
[week 1 2 3 4 5 6 7 8 9 10 11 12]

Challenger| Claim your photo grid, join the challenge today!
Phew, that's some heavy reading there!
Next week, we'll get Snappy H'appy with Saturation and HDR effects in photo apps. Thanks for checking out this Photo Challenge and making it all the way to the end of the post! ;)
---
Further reading