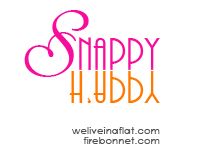 Welcome back to Week 3 of the Snappy H'appy Photo Challenge hosted by weliveinaflat and firebonnet ;) This challenge asks you to (1) share a good photo that you took or edited last week, (2) run it through a photo app on your smartphone or mobile device and share with us the result. This week, we are looking at Watercolour apps. : )
Our awesome Snappy H'appy crew includes co-host Meghan (Firebonnet) and also Melinda (1stWorldDog), Christy (Sassmuffins), CompletelyDisappear, Gretchen (Zeke's Adventures), Meg (Little Dogs Laughed), Blogagaini and Mary (RoxyTheTravelingDog).
If you didn't join us in the last two weeks, it's not too late. :) We are only in Week 3 and you can join us starting this week. Backdated posts for the previous weeks are optional. ; ) For more details about the challenge, check out the Photo Challenge page. Now then, let's talk watercolour, shall we?
Watercolour

This time-lapse video "Big Bang in watercolor" is made by the Italian artist Silvia Pelissero, better known as agnes-cecile. She attended an Art High School but continues to be self-taught after that. Truly, an inspiration.  You can read about her features here in thisiscolossal.com and hifructose.
So what makes a good watercolour painting? The classes I attended at school never did taught me how to evaluate watercolour, but that doesn't matter because that leaves me the freedom to form my own opinions.  But I went to Mr Google, because I always like to have a starting point somewhere. The three bullet points I got from Nancy Fortunato, watercolor artist at watercolorart.net is this:
transparent colours that stay brilliant

tints blend into one another without the sharpness of the strokes connecting them

free careless style
And then I looked at the watercolour video from  agnes-cecile that I liked the most, and found that it runs against the grain of what Ms Fortunato is saying. :P agnes-cecile had very defined strokes that structure her free careless style, and the use of other media besides watercolour to further outline her painting. (Similar to what you see in the video above.)
Then again, it is going to be rather hard to evaluate the watercolor results that we get when we turn our photos into watercolour photos using app effects. The same standards just may not apply.
Watercolour effects on Mobile Apps
There doesn't seem to be much Android apps to explore when it comes to watercolour effects. I tried more than a couple but here are the two passable apps to talk about – SketchGuru and PicsArt.
You may already be familiar with PicsArt. It is a general photo app that tries to let you do a variety of different things. And as you know with the Jack of all trades, they are typically the master of none. Still, if you like the result of the effects, it's not bad. That, and you save from having to download and store yet another app on your mobile device. :P
Anyway, here's the PicsArt screen: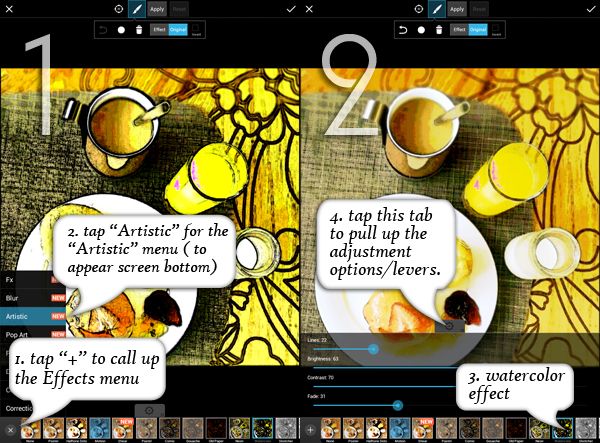 I pointed out in the photo below the parts that did not come out so well from the PicsArt watercolor filter, but I have to say I thought the food on the plate looked pretty ok. :P

I didn't manage to find a paid app for watercolour effects specifically for Android. Here's the screen for the free app SketchGuru:
SketchGuru offers two watercolour texture maps – Watercolor and Watercolor2. The result, when you look at the colours alone, are a lot more colourful and artistic, a lot less natural compared to the colours in PicsArt.
Another sample using SketchGuru, this time a landscape photo:

Left, before Watercolor filter in SketchGuru; Right, after Watercolor filter in SketchGuru.
If you like your watercolour piece to be all broad strokes, freestyle and careless, then it would seem that busy landscapes like the Marina above will not give you that. The lines stay fairly sharp. Close ups like the food shot before would work better for SketchGuru or PicsArt.
But if you are on an iOS device, the app Waterlogue renders the photo differently and can give you this effect for busy scenes:
I've been seeing a lot of hype around the paid app Waterlogue (just released December last year). It looks promising in delivering a variety of interesting watercolour-style pictures based on your photos.
Here's a cat photo from my Instafriend @obliozen, using the Waterlogue app.
I had wanted to download this app myself, but it only runs on iOS7 and Mr P is not ready to upgrade his iPad at the moment.
---
Get inspired!
---
Get to it! Watercolor photo apps for mobile editing and devices
iPhone/iPad users
Android devices
---
Host Challenge Post
My photo of the week
Taken with Panasonic Lumix FZ35, edited with snapseed and VSCOcam.
App Challenge Image

Edited with SketchGuru.
I like the colourful effect and how the colours bleed into each other, but the sharp edges of the colour patches make it look less like watercolour, I feel.
---
Now it's your turn to share!
Create your challenge post from now until Sunday, 2 Mar end of your day. Post your Photo of the Week and your App-ed version of that photo on your blog. (You can follow my format above if you like).
Pic 1 – Your Photo of the Week can be taken with any equipment – a regular camera, a DSLR, a smartphone, hack even a pin-hole camera if you so choose!
Pic 2 – Pic 2 is optional. The theme this week is Watercolour effect, but if that is not your cup of tea, you are free to choose other app effects for your app-ed photo. In all cases, it would be helpful if you can name the app effect used so we can understand what you are doing ; )
Add the challenge badge and link your post to the host and co-host sites. Be nice and visit with some of the other challengers for this week! :) And do remember to leave me your blog post link in the comments below, in case I do not receive the pingback/trackback from your link.
For more information, you can read in detail more about the challenge and the instructions at the About page here. You can also grab the badges here.
Questions? Feel free to pose any questions in the comments below or email me at weliveinaflat@gmail.com. Next up, what happens after you have linked up? Why you start getting your challenger photo grid filled up!
---
Challenger Photo Grids
Every week, challenger grids get updated with the new photos! At the end, you get to grab your grid off this blog for your own pleasure. :D Meanwhile, you can view one another's photos on the blogs by clicking on the linked numbered weeks above each challenger's photo grid. I will try to keep it up to date as quick as I can ;)
Host| weliveinaflat.com
[ photos tagged "snappy happy" ]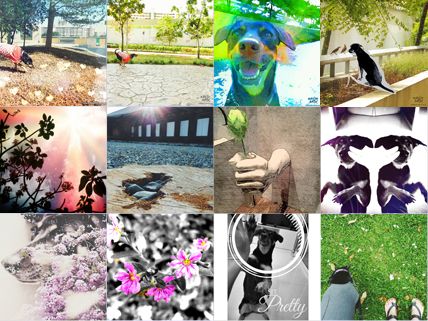 Host| firebonnet.com
[week 1 2 3 4 5 6 7 8 9 10 11 12]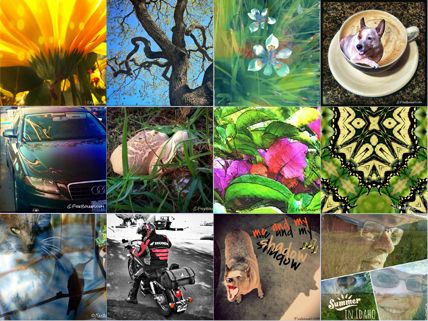 Challenger| Blogagaini
[week 1 2 3 4 5 6 7 8 9 10 11 12]

Challenger| Little Dogs Laughed
[week 1 2 3 4 5 6 7 8 9 10 11 12]

Challenger| Roxy The Traveling Dog
[week 1 2 3 4 5 6 7 8 9 10 11 12]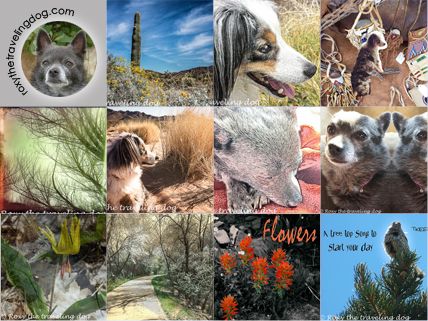 Challenger| 1stworlddog.com
[week 1 2 3 4 5 6 7 8 9 10 11 12]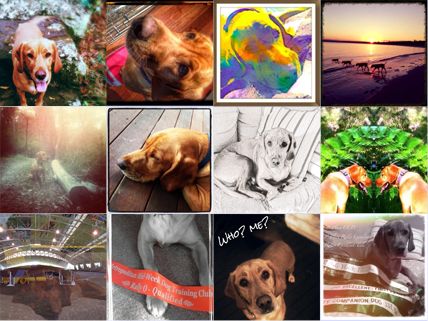 Challenger| completelydisappear.com
[week 1 2 3 4 5 6 7 8 9 10 11 12]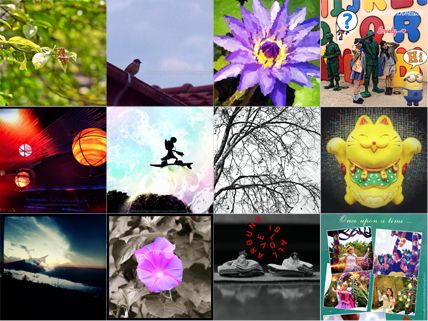 Challenger| sassmuffins.com
[week 1 2 3 4 5 6 7 8 9 10 11 12]

Challenger| Zeke's Adventures
[week 1 2 3 4 5 6 7 8 9 10 11 12]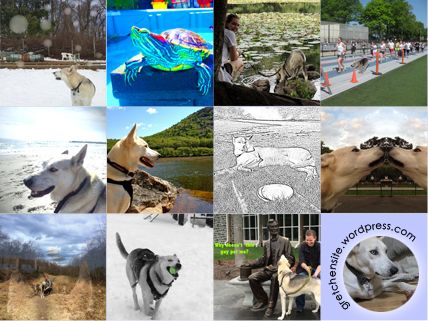 Challenger| Claim your photo grid, join the challenge today!
Next week, we'll get Snappy H'appy with Cutouts in photo apps! Thanks for checking out this Photo Challenge and making it all the way to the end of the post! ;)