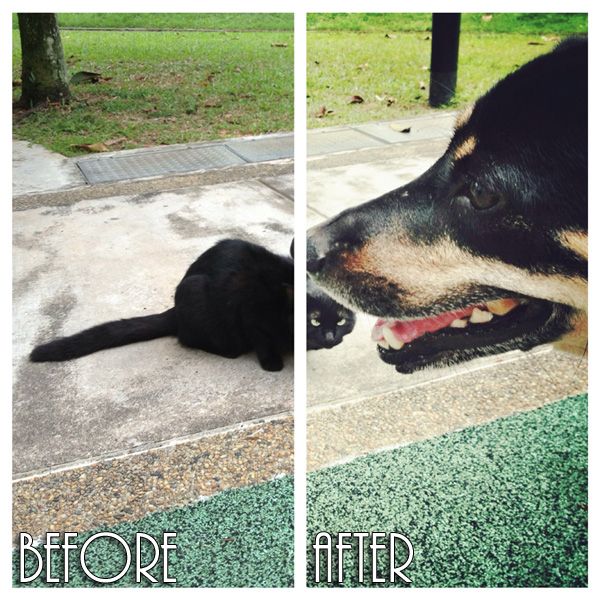 The future looks bright and no stink-eye cat will get in my way!!
An image, no matter how well composed with expressive subjects can fall just that little bit short due to the dull light of that cloudy day. But with the use of a few mobile photo apps, a little bit of time, the mood of this photo has lifted from drab and dull to bright and dynamic.
Here's how I did it on my iPhone for the colour version of the recent High Alert Cat post.
I used the apps – Snapseed, VSCOcam and Instagram – mainly to liven up the colours which were rather boring.

Screenshots ordered according to sequence of use
Snapseed

The controls are lined up at the bottom of the screen.
Used Tune Image to brighten, up the ambiance and contrast of the image.

Slide up and down the photo to select the attribute you want to adjust – brightness, ambiance, contrast, etc.
Slide left and right to adjust the level of the attribute.

Used Drama sparingly

to give the image greater definition.

Drama likes to desaturate the image so you'll have to adjust the saturation, unless you like the edgy, wash out effect Drama usually creates. 

VSCOcam

 

The colour filter options are lined up at the bottom of the screen.
Applied the Vibrant(C1) filter, which deepened the colour of the image that I had brightened in Snapseed.

Choose the filter you would like to use. Click on the slider symbol so that it appears for you to toggle and adjust the strength of the filter to be applied.

Depending on the effect, I may return the VSCOcam filtered image back to Snapseed to refine further the brightness, contrast, etc.

Instagram

– The

Rise

filter creates that warm glow in the center effect that completes the image.
The original photograph, the final image on Instagram and the black and white.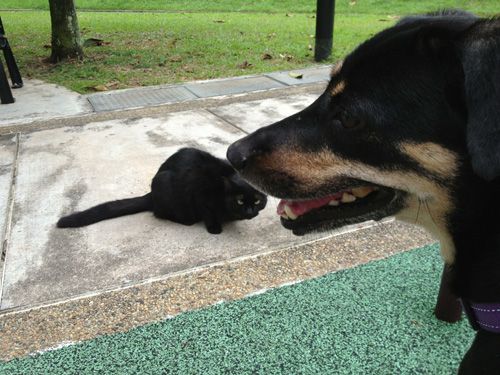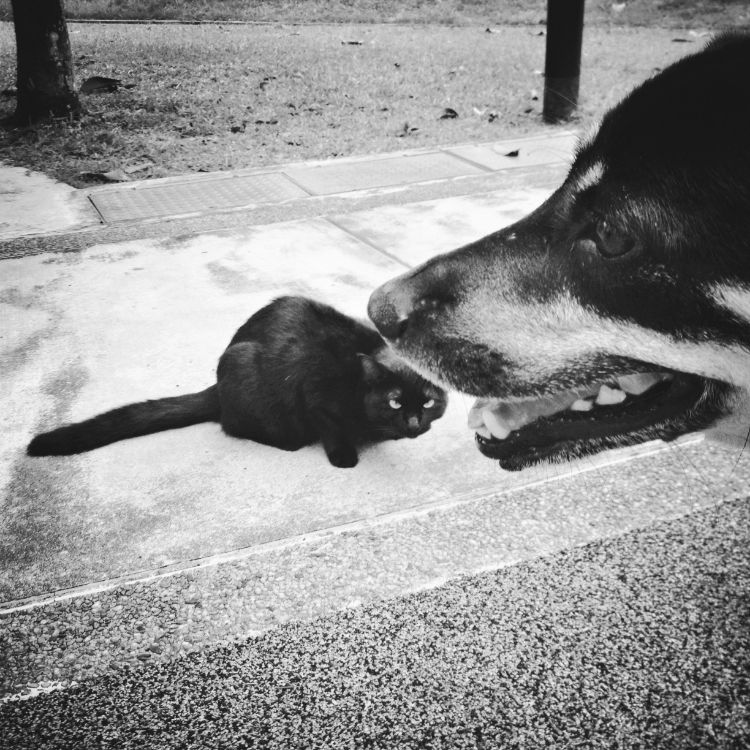 The mobile photo apps used in this post can be downloaded for free. And while each individual app may take some exploring and getting used to, I am pretty happy with the results that I can get just by editing the image on my phone. I often fiddle with my photos on the train and during downtimes when I am waiting for something.
I'll be happy to hear if you have other ways of editing to share and other comments. :)