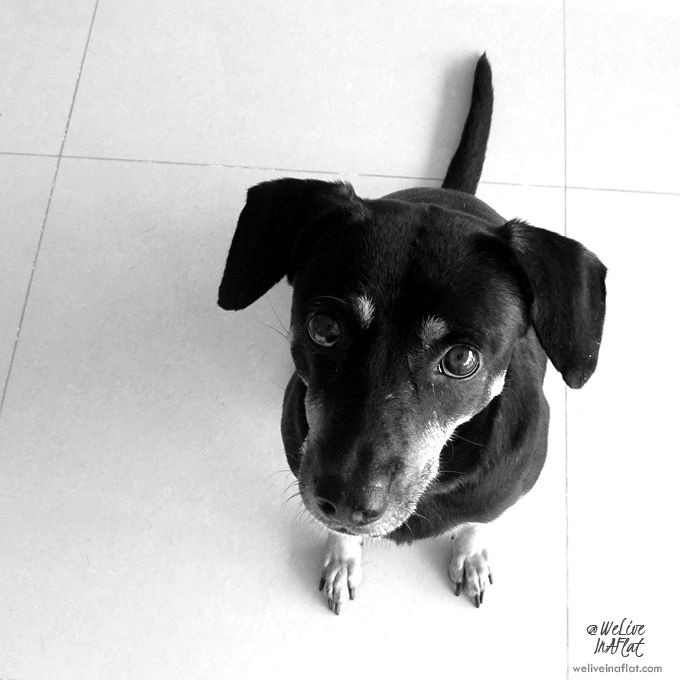 High angle shots are typically employed to portray the subject as vulnerable, weak or insignificant in cinema. Literally it achieves the effect of having the viewer of the photo look down on the subject(s).
High angle shots naturally lend themselves to pet photography since our pets are generally way shorter than us. From this angle, pets generally look small and cute because of the bobble head effect.
The dynamic changes and becomes more complex however, with the confident stare if the animal that expects you to do its bidding, her sly peek at you to gauge your reaction when she refuses to do what you asked it to, and her blatant joy looking up at something else besides you. Human, you are just not as interesting as the toy you dangle in front of me. 
Here's a nice sample of high angle shots used in Hitchcock movies and how it diminishes the men in the story.
References