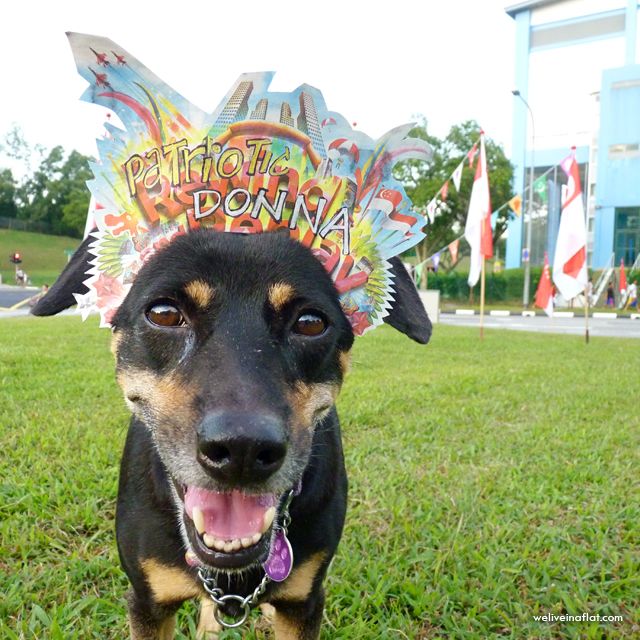 Happy 49th Birthday, Singapore.
Gosh, even the humans' parents are older than you. :D Bwahahahaha! *Ooops*
Over the last two weeks, the Dogs of Instagram SG group held a photo challenge with National Day as the theme. Here are some photos of Patriotic Pets who gamely took up the challenge!
So many different ways to take a photo with the flag, yah?
But for a while there, the human faced the same mental block that some of our Instafriends may have experienced for this theme.
But over the weekend before the deadline, I was flipping through the newspapers and found an advertisement that depicted well known scenes from previous national day parades. Feeling slightly crafty, I decided to cut out the picture, glued it on a hard sheet of paper and cut it to size and tadaa!
Insta-National-Day-Headdress for Donna!!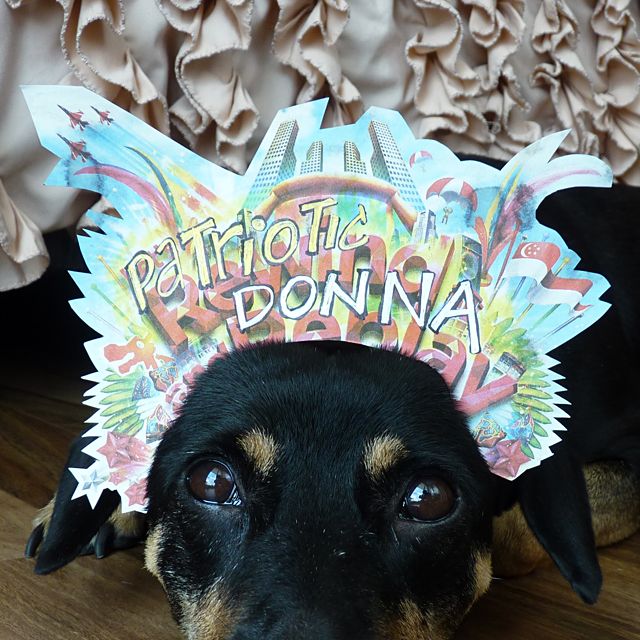 We went out for a walk with it and took some photos with the decorations that have been put up around the neighbourhood.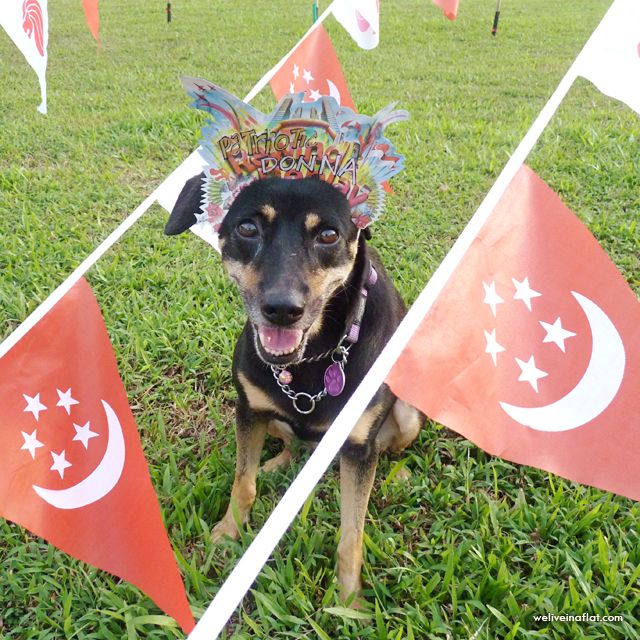 Donna did very well despite the challenge presented by the flags flapping in the wind :D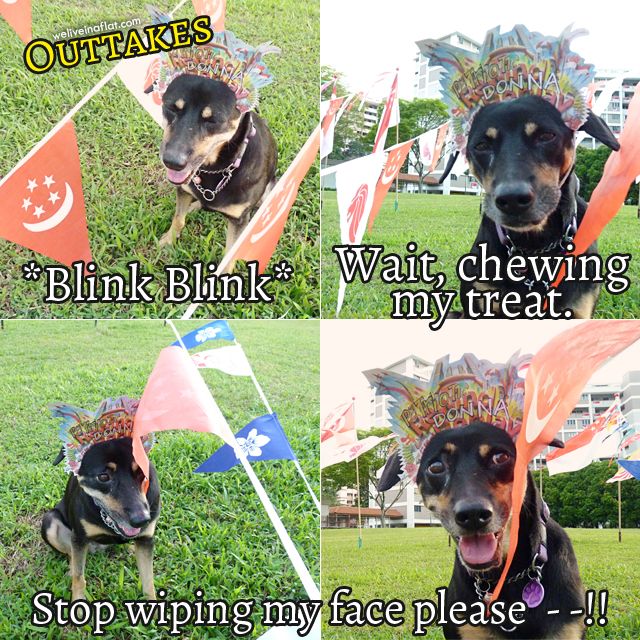 :D Have a great weekend, everypawdy!
Note: weliveinaflat.com has gotten permission from the original photograph owners to post third party photos. These originators have been linked and copyright belongs to them.