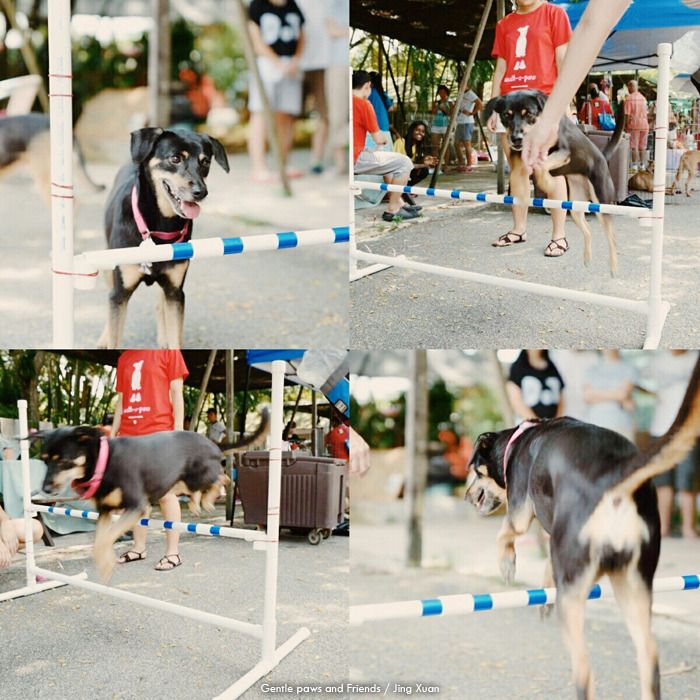 We brought Donna over to the Gentle Paws and Friends Adoption Drive over the weekend. Donna recently completed her Basic Obedience Course so the shelter suggested that she can participate in an obedience demo to visitors.
While that didn't happen in the end, Donna participated in some games like the jumping challenge where she was pretty good at…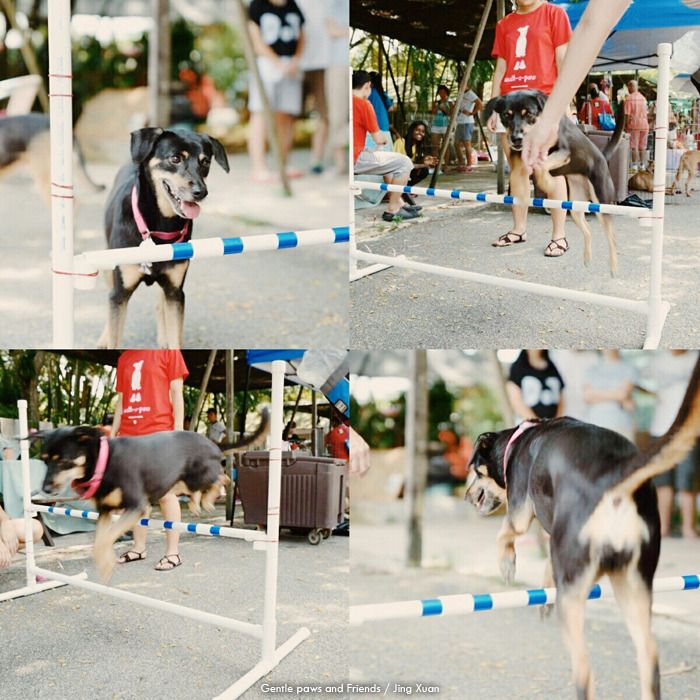 And the Fastest Eating Dog challenge. Let's just say Donna should not hope to win and be the fastest eating dog in any future fastest eating contests. :P :P :P
//Update: Mr P would like to add that Donna can probably win the Greediest Eating Dog Challenge thought. She licked clean all the other dog's plates when everyone else stopped eating and they were trying to collect the used plates back.  – – !
Also many thanks to Florence who gave us copies of Dora the Explorer (issue 17) and Disney Princess (Issue 126) magazines for young girls. An edited version of Donna's story, originally written by Gentle Paws and Friends, was published on the back page of the two magazines.
They are no longer on sale, so here's a snapshot of the articles for memory. :P :P
If you are thinking of adopting a dog, you can find out more about Gentle Paws and Friends on their blog, facebook and also their adoption portal here. There is also an easier pictorial view on adoptadog.sg.
---
Come :) Follow weliveinaflat.com on


 Instagram @weliveinaflat | 

 Facebook fb.com/donna.weliveinaflat