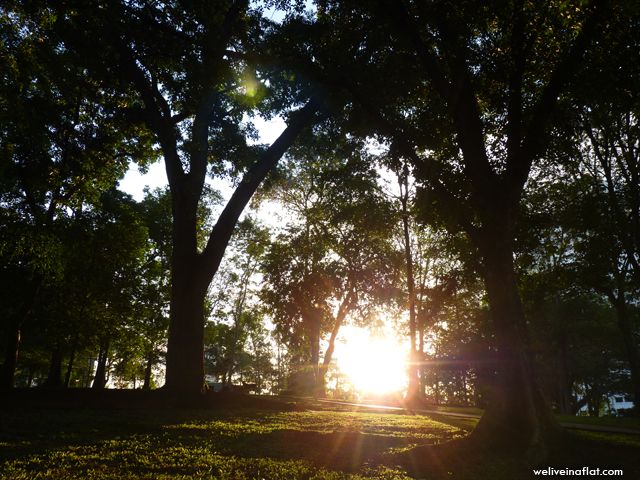 This was taken perhaps a couple of months back.
We were walking in a regular park in our neighbourhood. I looked up from my dog to see the rays of the setting sun peeking through the trees and casting everything in shadow. Not a scene I would expect from a regular park surrounded by tall blocks of flats in a residential area.
Life throws you surprises now and then, I guess.
I directed my dog, Donna, to stand a fair distance from me, her silhouette shrouded among the tall trees. I imagined I was taking a photo of Bambi in the woods.
Can you pick her out in the picture?