8 photo theme challenges, 16 weeks, 733 tagged photos, 64 features, 8 winners.
@dogsofinstasg Photo Theme Challenge has come to an end for 2014.
Here are the winners for the 8 challenges held in Season 1.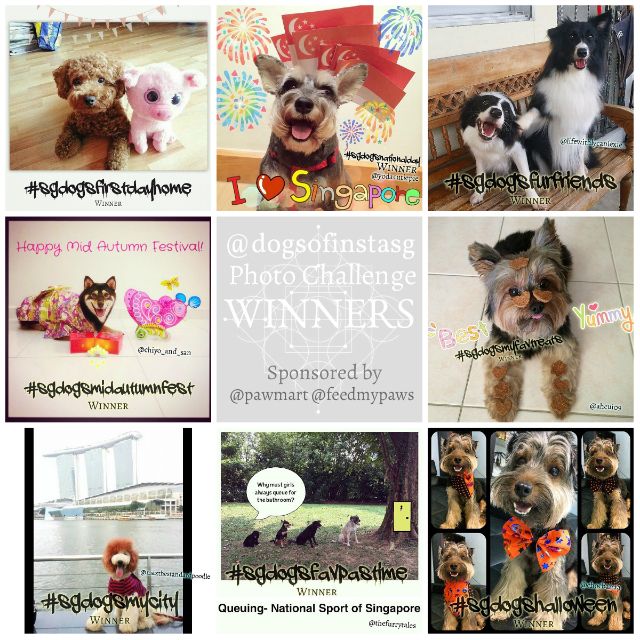 To see more features, follow @dogsofinstasg on Instagram. :)
This challenge is jointly hosted by weliveinaflat.com,  Mango the Sheltie and Some White Cookie. Much thanks to our fabulous sponsors Feed My Paws and Pawmart for the prices this season.