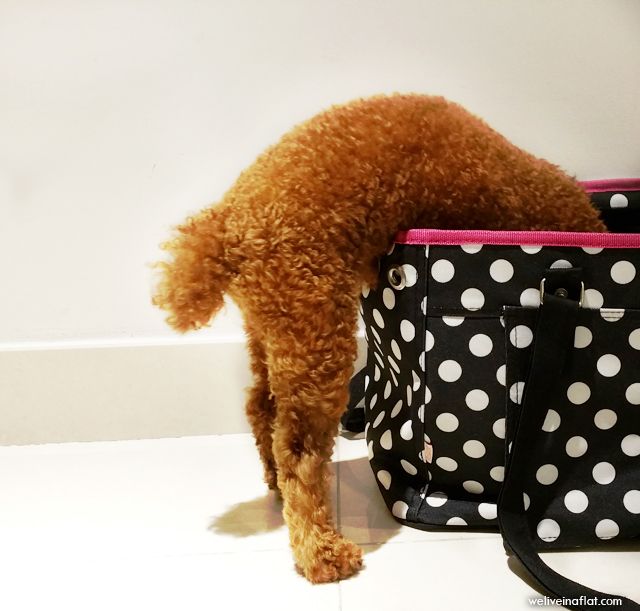 In last Saturday's post, I was trying to teach Junior to like his carrier. His new hobby is digging in the bag. Haha!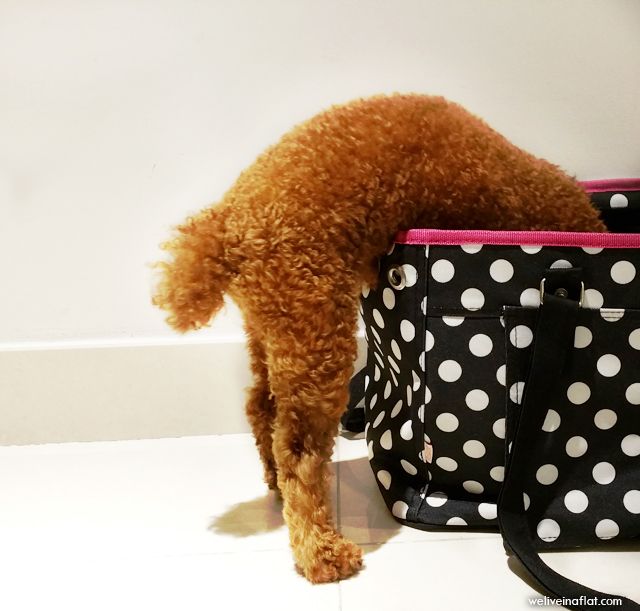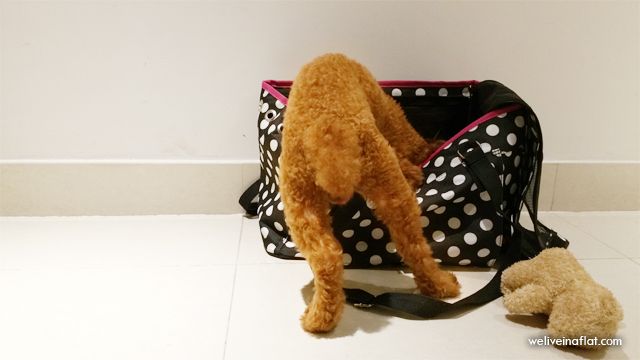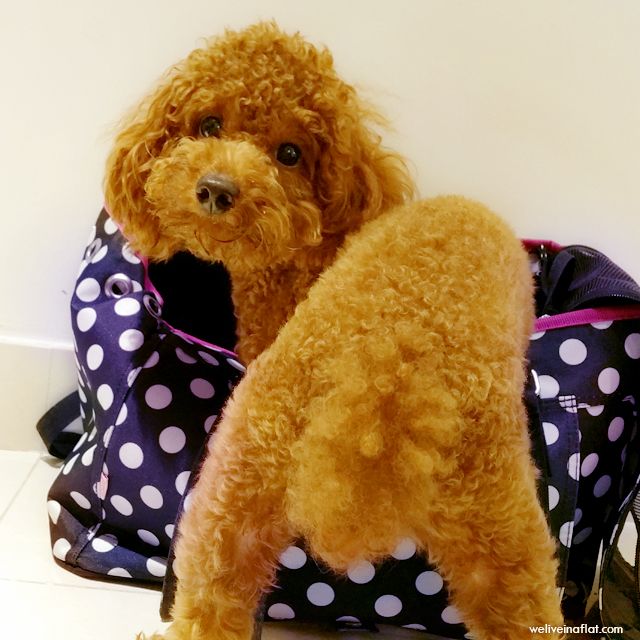 I don't think he will rest inside for any long period of time in there any time soon. He can be one rather hyper-active little fellow! :P
Do you have dogs who like to dig at things in the house?