Donna passed the temperament test at Therapy Dogs Singapore more than a month back but the tardy, useless humans only managed to take her to her first therapy session yesterday!
It was there that the human realised there was so much to learn about managing patients more than managing the dog!
But you know what, Donna says,
No sweat! I'm just gonna lie here and hope the patients know they are supposed to feed me treats when I'm Relaxing. – –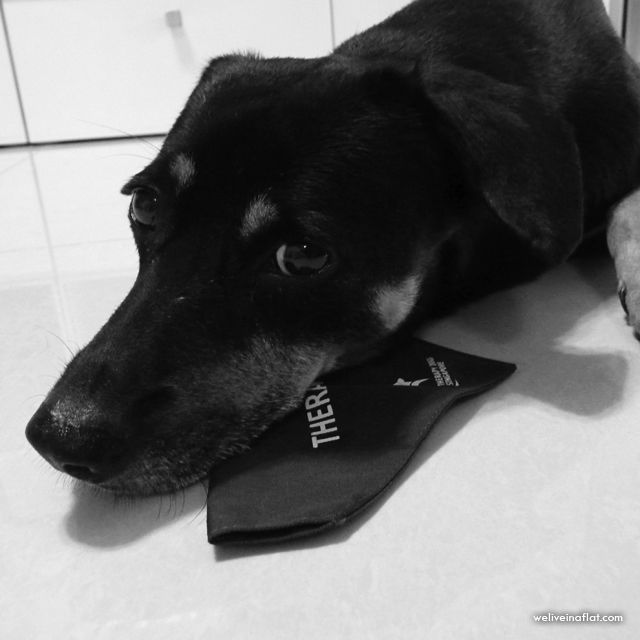 This is a home picture. But you know what, the dog really did that at the home we went to. Lie on the small platform stage where we were sitting on with the patient, and did Relax just like we were at home and she's trying to wheedle a treat out of me! Haha!
*Relax is when she is supposed to lie calmly on the  floor or with her head in my lap and not move.