This is Donna. Without ears. LOL. Keeping to her mat while at Sembawang Dog Run.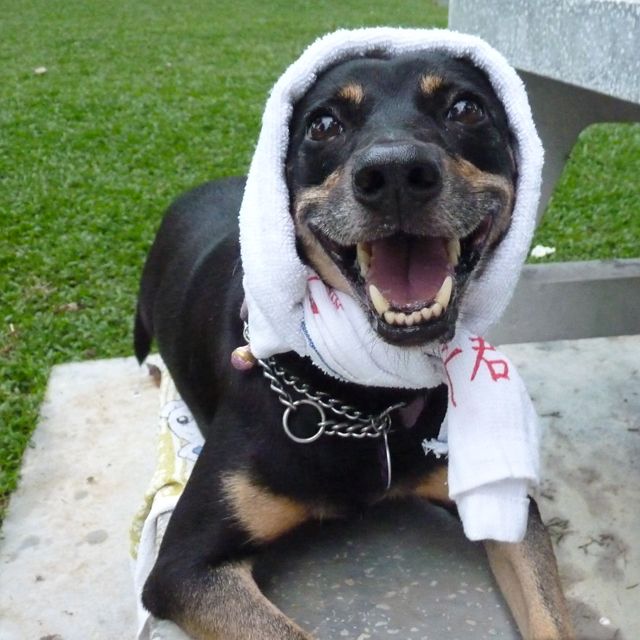 She obviously is not very good at keeping her entire self on the mat. :P
So anyway, I did say before didn't I, that Donna naturally likes to approach strange, unfamiliar dogs and playbow them within a couple seconds of meeting.
Here's exhibit #1 – where she meets a dashing mix-breed dog with cute tufty ears and a head bigger than hers.
And exhibit #2 – Donna was at first apprehensive upon entering the dog run (not in video) because Jacko the mixed white dog was racing over to meet the new dogs entering. But after a while, as you'll see in this video, it's Donna who was the more pushy one, pestering Jacko to play with her.