For the past two years, Donna has undergone the titer test and missed her yearly vaccination.
Core vaccines used to be recommended annually for dogs to protect them from diseases like parvovirus, distemper and adenovirus, which causes hepatitis. But the 2015 Global Veterinary Community (WSAVA) Owner/Breeder guidelines says, 'for the core vaccines, the Vaccination Guidelines Group recommends re-vaccination at either 6 months or 1 year of age, then not more often than every 3 years'
This is because "dogs that have responded to vaccination with …core vaccines maintain a solid immunity … for many years in the absence of any repeat vaccination". Since they can maintain immunity for 3 years or longer, our dogs don't actually need annual vaccinations!
So if you wanted to check if your dog still has antibodies from her last vaccination booster shot to continue to give her immune protection against parvovirus, adenovirus and distemper, here are the vets where you can get it done. :)
Vets that Provide the Titer Test in Singapore
As far as I know, the following Veterinary Practices are recent providers of canine titer tests as well. If you know of any other, let me know and I'll include it in the list ;)
What is the Cost of a Titer Test
When I asked at Donna's neighbourhood vet if they provided the Titer Test, our vet which advocates annual vaccination said they don't. And she added that these tests are expensive. So exactly how much does a Titer Test cost compared to an annual booster shot?
Here's the receipt for Donna's annual booster shot in December 2014. The relevant line item has been highlighted.
Donna missed her annual booster sh0t in 2015. In January 2016, we scheduled her for a Titer test. Here's the receipt for her Titer Test. The relevant line item has been highlighted.
The Duramune Max 5/4L canine vaccine cost $40.66.
The VacciCheck Canine Vaccine Antibody Test cost $52.00
The difference in cost then is just… $11.34*!
*Note: Difference in costs can vary based on how much your vet charges for vaccination and titer test. These costs documented here do not include consultation fees.
Considering existing vaccination guidelines from the Global Veterinary Community (WSAVA) recommends "re-vaccination at either 6 months or 1 year of age, then not more often than every 3 years". I think an additional $11.34 for a Titer Test, to check if the dog actually needs another booster shot (before actually giving her one) makes sense. Off the top of my head, I would schedule that for Donna at the end of the recommended 3 years and subsequent years after as long as until the tests show that she needs a new booster shot. However, I'll probably still have to consult with the vet regarding this before the final decision. ;)
Do note that this recommendation is only applicable to Core Vaccines that provide immune protection against adenovirus, parvovirus and distemper. Optional vaccines, for example, for kennel cough and leptospirosis, require booster shots at annual frequencies still. 

Read more about dog vaccine and leptospirosis here
What the Titer Test report will tell you
The Titer test process is illustrated on the VacciCheck Antibody Titer Test page here. This was carried out at our vet and then I get the results in a paper report like this:
Just like in the previous year, Donna scored full marks for her Antibody titer readings. At 6 or more than 6, Donna is at the top end of the scorecard since antibody levels are adequater at 3 and above. So Donna doesn't need to be vaccinated with the core vaccines.
The report also notes that dogs with a 0 reading have no detectable antibodies against that particular virus and is recommended to be vaccinated.
To see the full record of Donna's vaccicheck titer test results across years to see how they change, check out my Titer Test Results album on facebook here.
Note: Donna skipped the core vaccinations but she did get separate Leptospirosis Vaccine
Optional vaccines require booster shots at annual frequencies still. Vaccines for kennel cough and leptospirosis are examples of optional vaccines requiring these.

And while Leptospirosis is considered an optional vaccine internationally, I did receive an advisory towards the end of Dec 2016 from Amber Vet that says, "AVA has recently advised that Leptospirosis is considered endemic (regularly found) in Singapore, and that dogs should be kept up to date with vaccinations for this disease."

Considering Donna is a regular at daycare and we enjoy bringing her outdoors, not to mention the rat and shrew population in our neighbourhood, we decided that Donna should get a separate lepto shot at the same time the Titer Test was carried out at Brighton Vet.

Separate leptospirosis vaccines are now available at
– Amber Vet
– Brighton Vet
– West Coast Vetcare
– VetMobile 

Know of any other vet that offers this? Let me know in the comments below and I will add it to this list!
// Updated list post publishing the article. Thanks Sam Forest for adding West Coast Vetcare and Skippy for adding Island Vet to the list of veterinary clinics offering Titer Tests. And also Somewhitecookie who helped a lot with the original list! Thanks K Kao and Dr Angeline Yang for help on which other vets carry lepto vaccines.
Thoughts or comments? Discuss on facebook or comment below!
---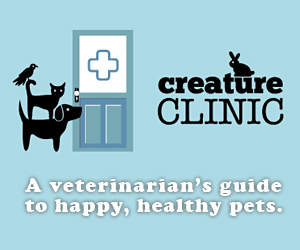 Thank you to Dr Jo Paul who answered my questions about canine vaccination and pointed me to the WSAVA guidelines. She writes at Creature Clinic.com. Articles with her input on my blog are tagged "creature-clinic" for easy reference.
---
Come :) Follow weliveinaflat.com on
Instagram @weliveinaflat |  Facebook donna.weliveinaflat | Youtube Mutt Vlog