… so why is this line of treats here?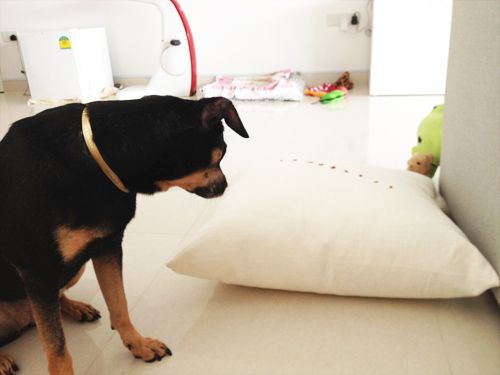 Am I suppose to "leave it"?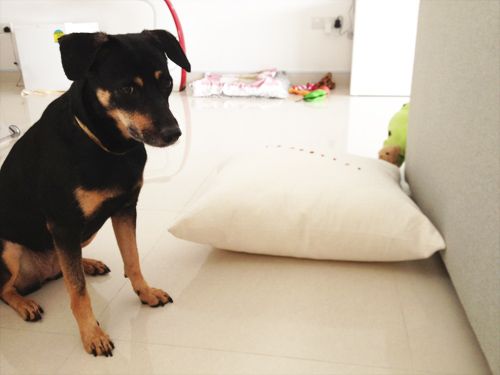 She is looking at me, shit, what do I do? Maybe I should pretend I am not interested.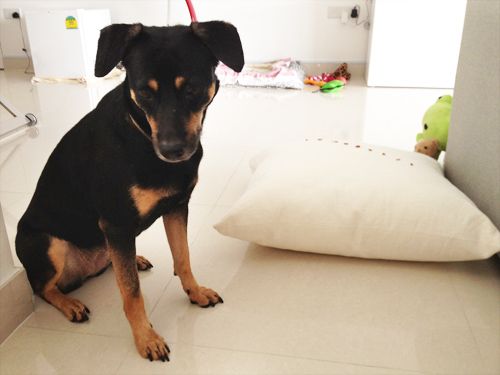 That's it! I'm not interested.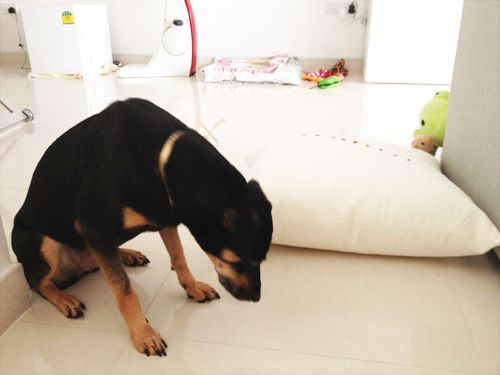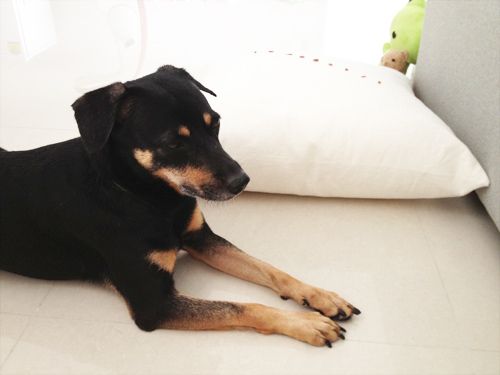 NOT Interested.
Yah right, by the time I return after leaving the room, the treats are gone!
Donna has a natural suspicion of new things that I want her to use or eat. Probably as a side effect of us trying so hard to get her off the sofa. But it was only fair that if we take the sofa from her, we give her something comfy back in return. This set of photos was from probably a month or more back. I was only trying to get her to like the pillow, honest! : D
Happy April Fool's!