1 Day 1 World Project: Donna at 7:00pm – 8:00pm (last week)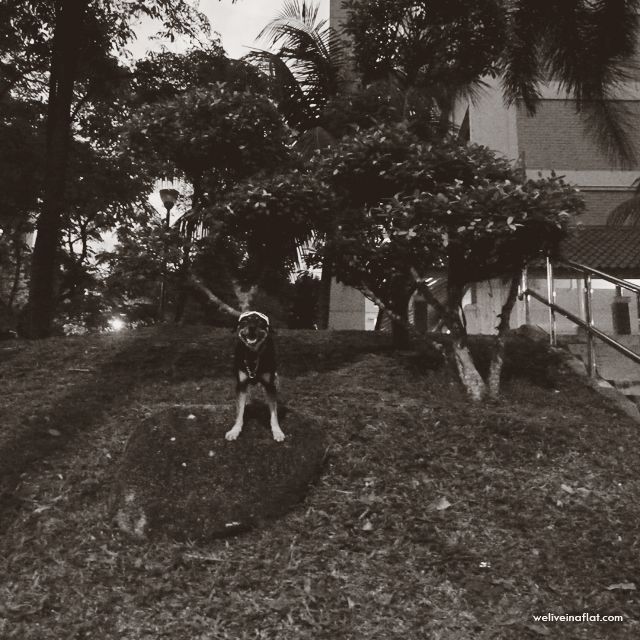 I'm a good girl!
Got the good girl to run up the slope and pose on the ornamental rock during our evening walk.
That's great, Donna! Now can you sit?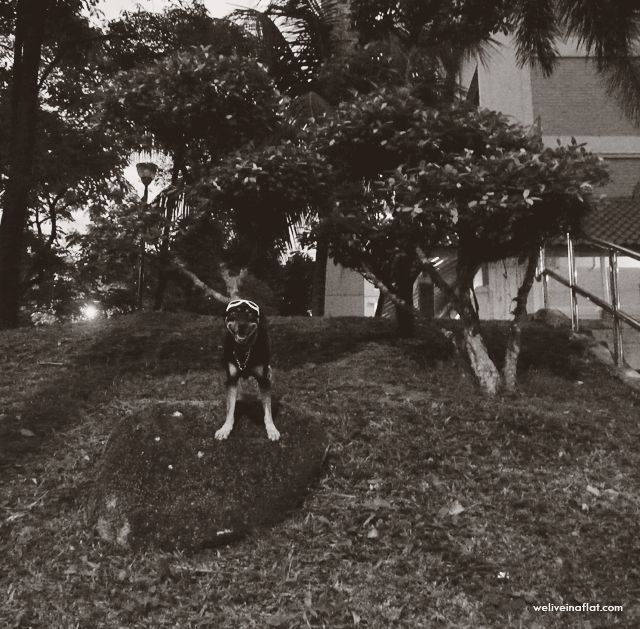 I dun wanna.
Perhaps because it's the first time we tried running up a slope to pose at a height higher than street level. Oh well… :P
For 24 weeks, weliveinaflat will post photos taken for a specific hour in that week.
We will cover 24 hours in 24 weeks. (I've no idea how we will do the sleeping hours, lol!)
More about the 1 Day 1 World Project here.