[Sponsored] The PIB Plush featured in this photo post is kindly gifted by petsinbootz.com We are not paid to tell you more about our personalised Donna PIB Plush, but the human does get to keep the Donna PIB Plush for snuggling purposes, since Donna doesn't like to snuggle. HAHAHA!
---
Meet Donna-pillow, a personalised pillow Petsinbootz made for the human so I'll always have a smiley, huggable Donna nearby in the flat. Haha!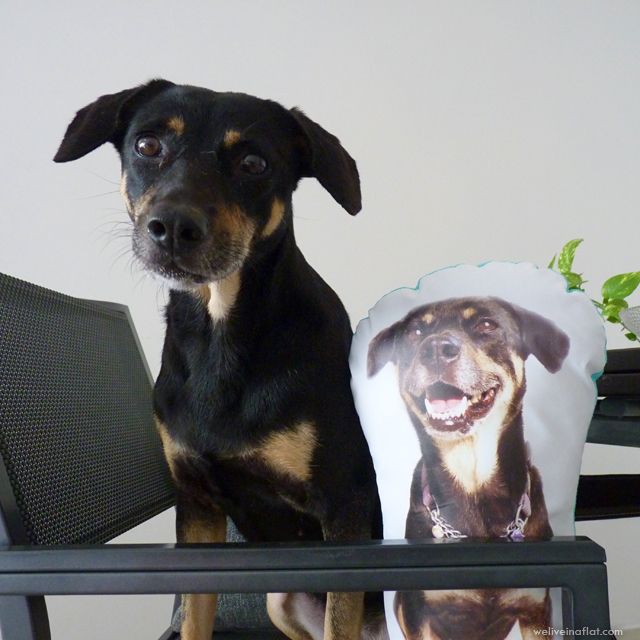 Whaddya mean I'm not smiley? says Donna, that's me smiling on the pillow. That's proof!!
Donna-plush is great to chill out with. She is low-maintenance and doesn't squirm when you want to hug her. Donna, well as you can see, she likes to keep some personal space around her. HAHAHAHA!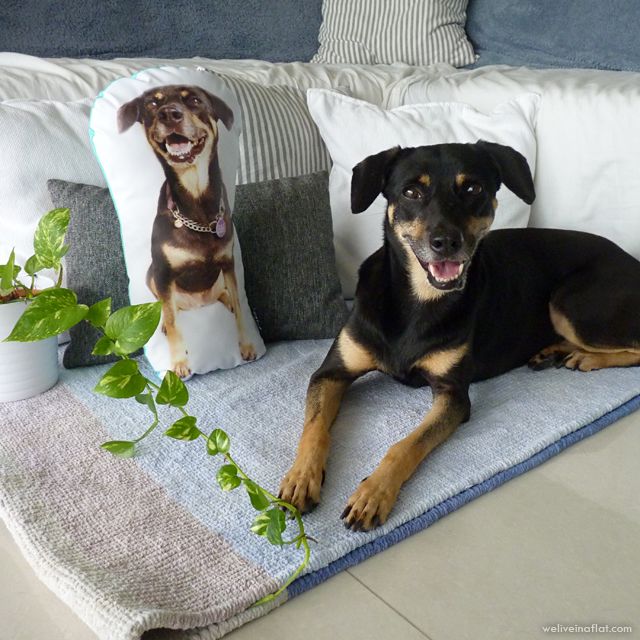 Donna-plush also makes a great breakfast companion. She totally doesn't think that all human food is meant for her.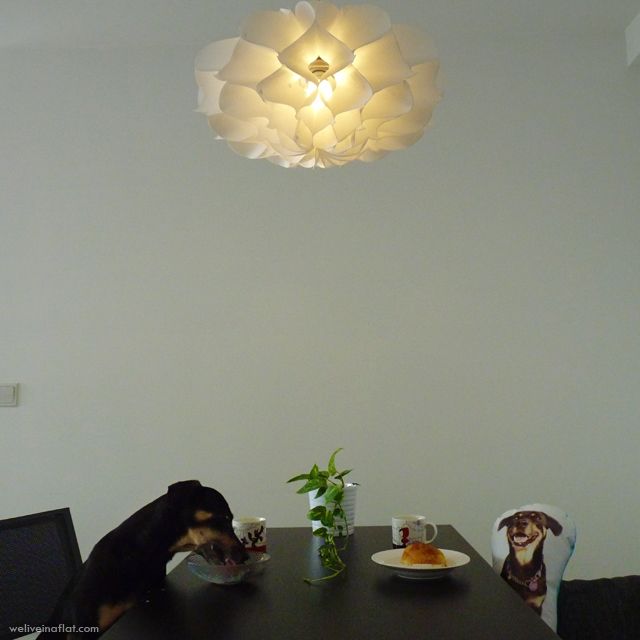 nom, nom, nom… I'm busy human. Photos later.
Donna of course thinks so.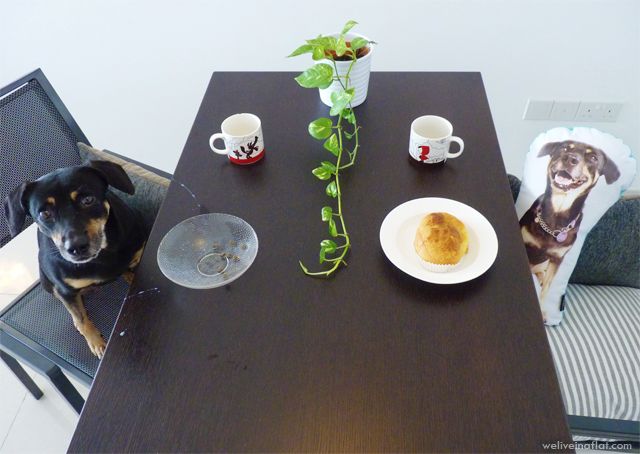 I'm still hungry human. Can I eat Donna-plush's food too???
Of course, nothing can replace real life Donna.

I win, says Donna. I can do stuff that Donna-plush can't do. See. Donna plush can't pet me on the head, but I can totally dominate pet Donna-plush on the head. ;)
But two is of course, better than one. HAHAHAHAHAHAHAHAHA! (especially since #2 doesn't require additional baths, nail-cutting nor begs endlessly for food or expects you to play fetch every hour of the day. :P)
Get $5 off your personalised PIB Plush at petsinbootz.com when you key in this discount code – 14WLF1230. Expires 31 Dec 2014.
Five things to note about getting the petsinbootz personalised pet pillow
1. Petsinbootz offers pillows customised with your pet's photos, with your choice of fabric pattern/colour for the back of the pillow. Prices range from SGD$55-$85 depending on the size and choice of fabric for the back.
2. Not every customer is a Photoshop hero, that's why Petsinbootz can help to crop your pet out of the photo for printing on the white background. The image processing work includes cropping the pet, and other enhancements such as red eye removal, repairing blurred areas and light adjustments. For Donna's PIB Plush I got to review the processed photo before they sent it for printing. The pillow is then sewed and put together by petsinbootz's seamstress. You can expect to get your order in 8-10 working days upon approval of the photo.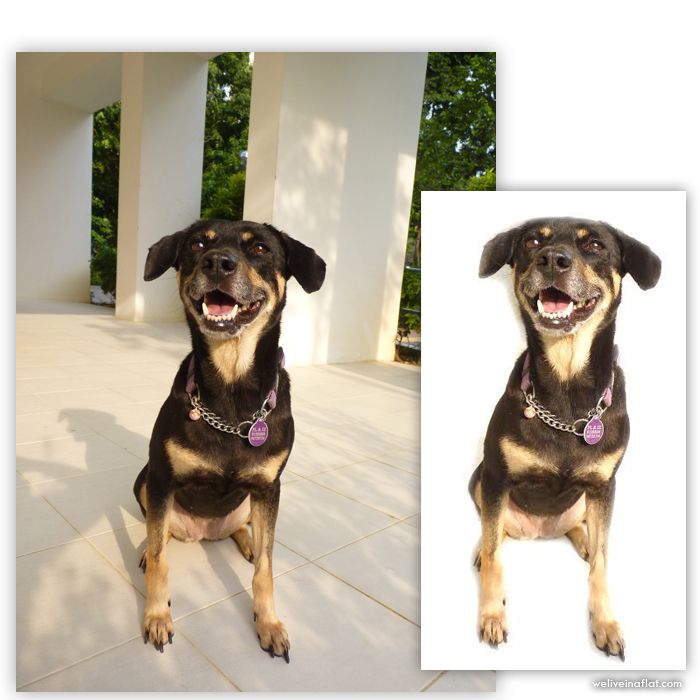 3. To get the best results, shoot your photo in natural lighting in order to avoid cast shadows across your pet. Right before sunset is a good time to catch great natural lighting, making for a well lit face and warm fur color.
4. Eighty percent of petsinbootz PIB plush is customised with dog photos. Customers prefer to send in photos where their dogs are sitted. Besides dog photos, petsinbootz also gets cat, rabbits and even hamster photos.
5. Donna doesn't get to chill out with her doppelganger much since the human worries Donna will start giving Donna-plush the kill shake once they get too familiar with each other. *Oops* The PIB plush is a customised pillow for the pet-loving human. It is printed with non-toxic ink but is not made for the pet. :P

Get $5 off all Petsinbootz plushes when you enter this discount code – 14WLF1230.
Expires 31 Dec 2014.