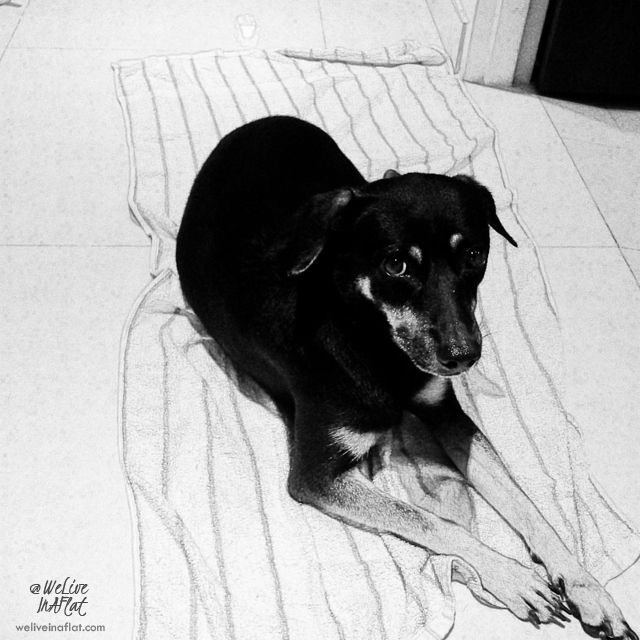 If only I was on my beach towel at the beach. Then I won't be sporting this look on face, would I, human?
Donna doesn't like to shower. She is appeased once she is let out of the shower cubicle.
We have got this routine going. Wipe dog with towel and let the damp pooch stay on the towel to dry off. It stops her from tracking wet paw prints all over the floor and splattering water all over the place. And is also a good excuse making sure I am consistent with working with her to learn to relax on the mat at the same time.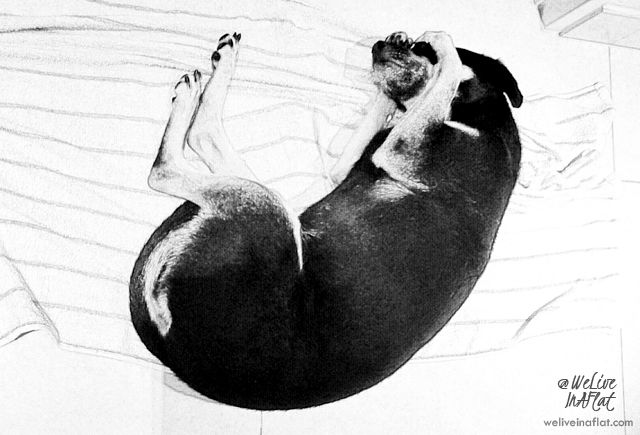 I can't believe I let you give me a shower. Again.
She usually gets over it by the time she wakes up from her nap ;)