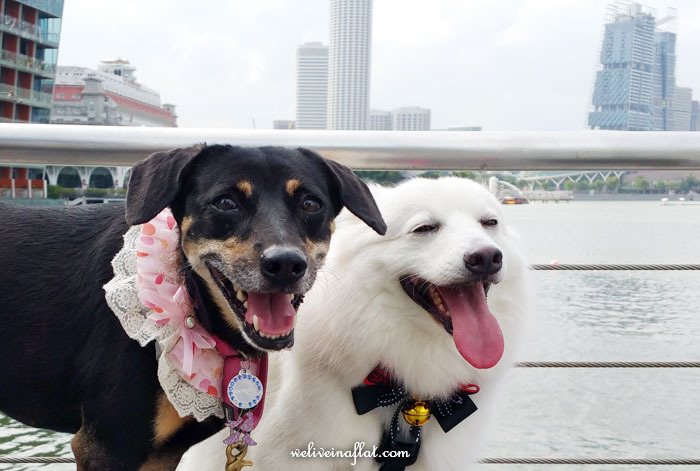 Donna the mongrel and Cookie the Japanese Spitz visited the DBS Marina Regatta 2015 over the weekend. The event was held at The Promontory @ Marina Bay.
The weather was really hot! But I was also having a great time capturing the dogs' first trip to a dog-friendly human event. :P
Touted as Singapore's biggest water sports festival, the DBS Marina Regatta also has fringe events. This includes a cosplay contest that gather cosplayers like this nice lady who helpfully posed with Donna and Cookie for photos. Donna and Cookie of course, pretty much did their own thing :P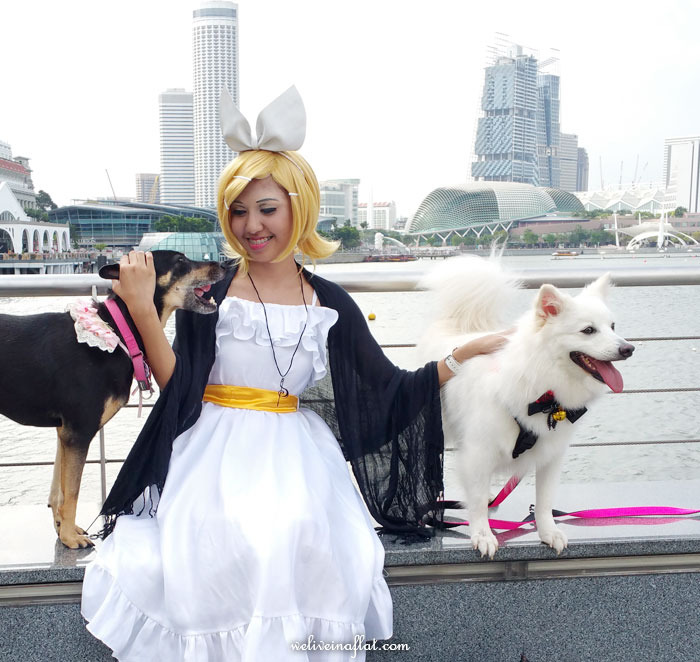 Do you have any treats for me, cosplayer Vocaloid?
We meandered to the side of the waterfront where there was more breeze and we could see the dragonboat racers cross the finishing line.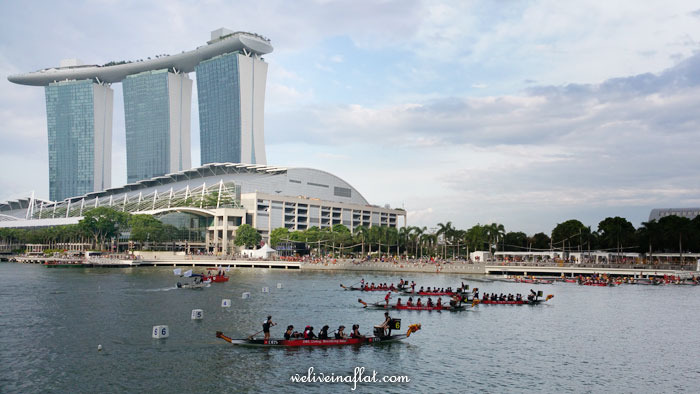 Dragonboat racers powering through.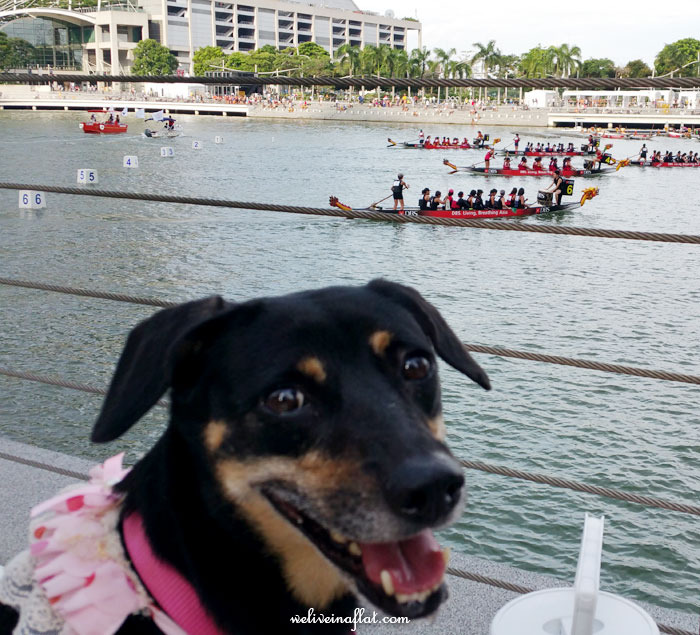 Donna actually was more captivated by the remote-controlled hovering craft that Mr P says is capturing the dragonboat races on video! Watch her reaction in this video! :P
It was a really hot day, so we stopped by the food village by Savour for thirst quenchers.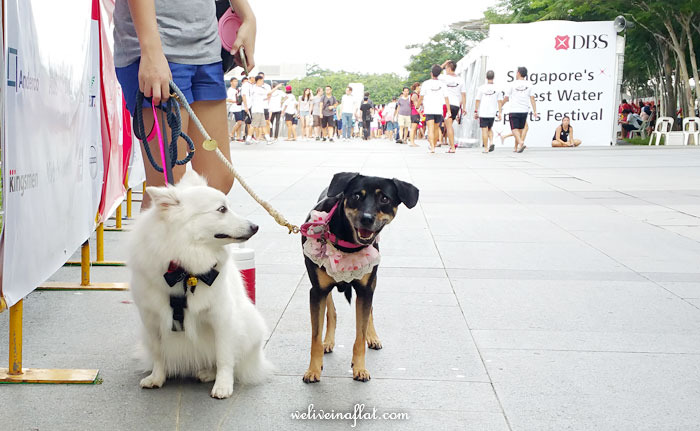 Will there be yummies for me at the Savour Food Village?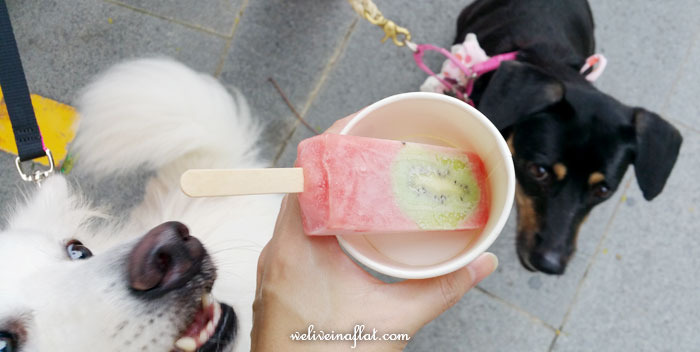 What's yours is mine, human! Including the artisanal popsicle!
Donna and Cookie had their big Coleman tub of water everywhere we went! :P But who would say no to yummy looking popsicles? :P
The DBS Marina Regatta continues over the next two weekends :)
Details here – program highlights | program schedule 
---
Come :) Follow weliveinaflat.com on
Instagram @weliveinaflat |  Facebook donna.weliveinaflat | Youtube Mutt Vlog