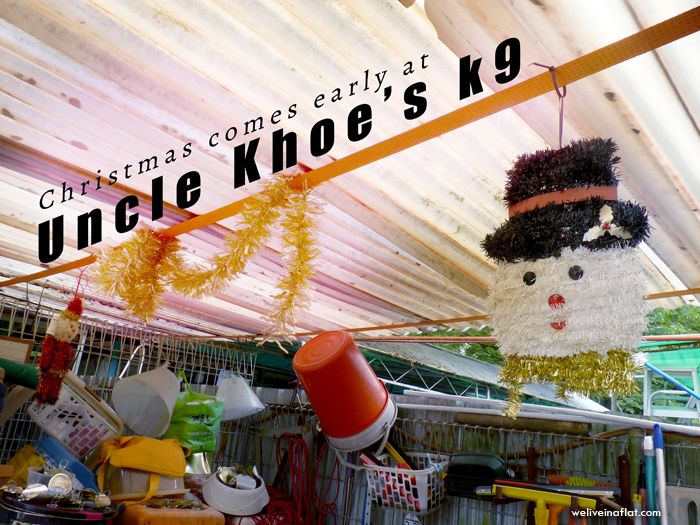 Visiting the dogs at Uncle Khoe's k9
Christmas came early to Uncle Khoe's k9 on Tuesday (2 Dec). As part of our Christmas Party to raise some donations for shelters, Feed My Paws has given Uncle Khoe's K9 a donation of 55 pupcakes!
Here are the photos taken during our visit there to give the pupcakes to the dogs!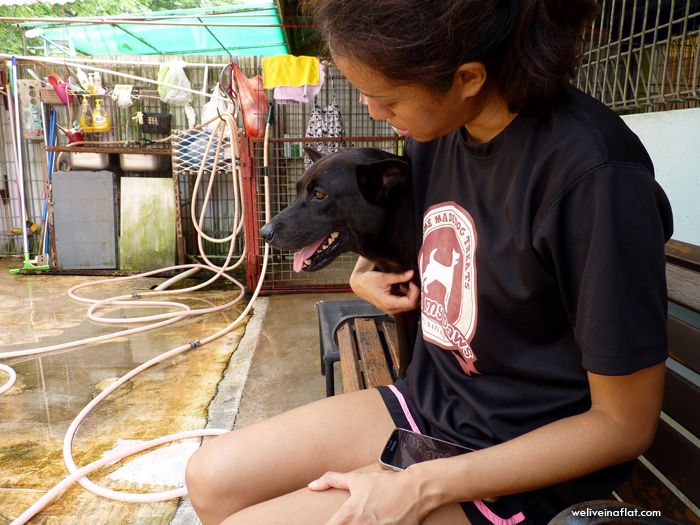 Feed My Paws young owner Crystle with Xiaohei, as we waited for Irene of Uncle Khoe to clean up the shelter premises before we start on the food preparation.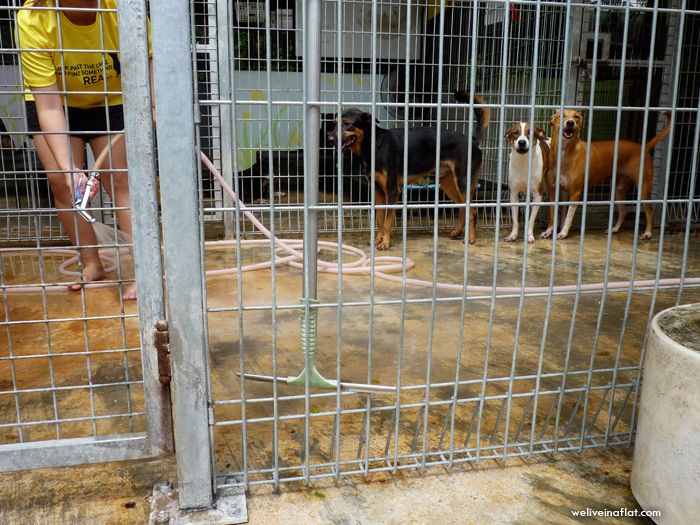 Stop taking our photos!! the dogs warned the pup-parazzi. :P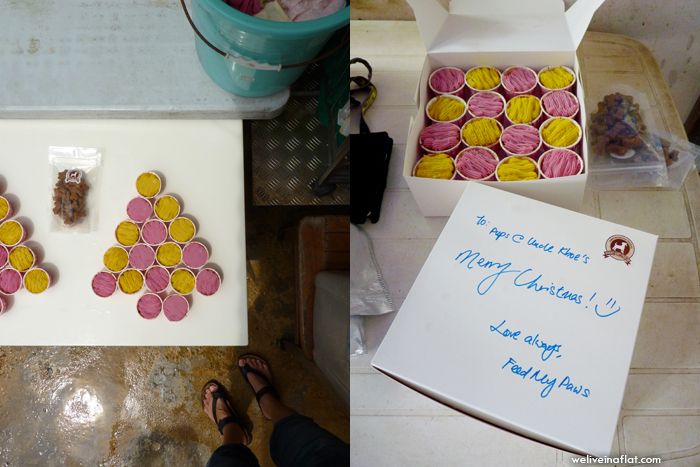 The meaty pupcakes were topped with tumeric and beetroot frosting to create the festive colours!
I had thought all we had to do was to remove the pupcakes from their paper cups to serve to the dogs. After all, this here is how Donna eats her pupcakes from Feed My Paws – see picture on Instagram.
Instead, the pupcakes were manually mashed up with chicken and probiotics powder before they were ready to be served. This was to make sure the dogs eat the probiotics.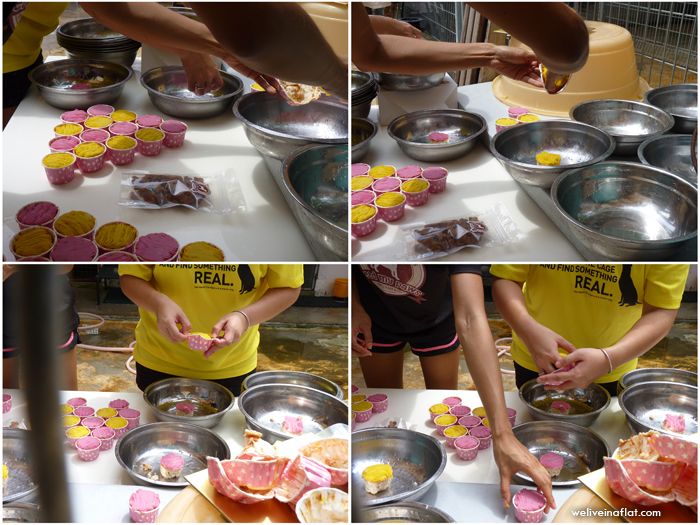 That took a fair bit of time and effort! As the dogs waited anxiously for the food :P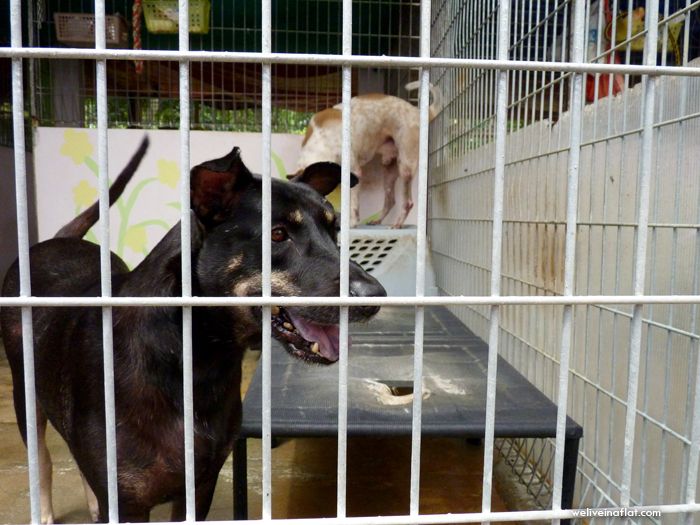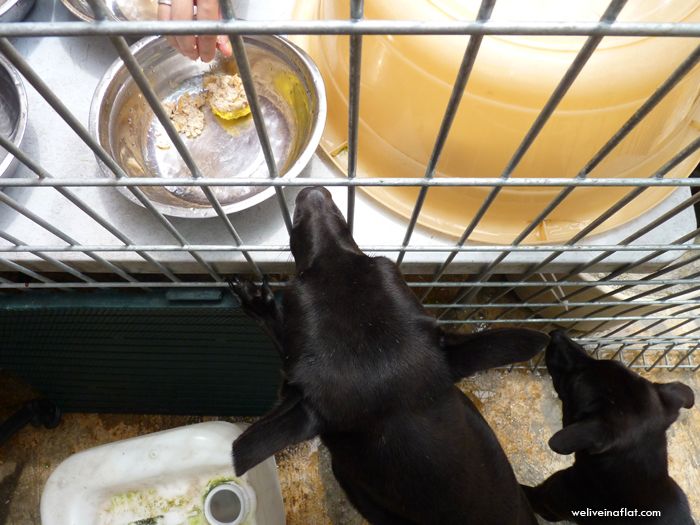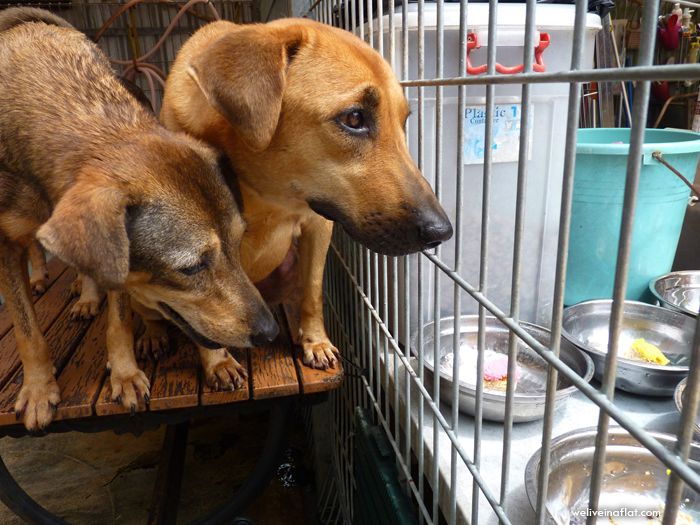 Why's it taking so long???
Humans are such slowpokes! :P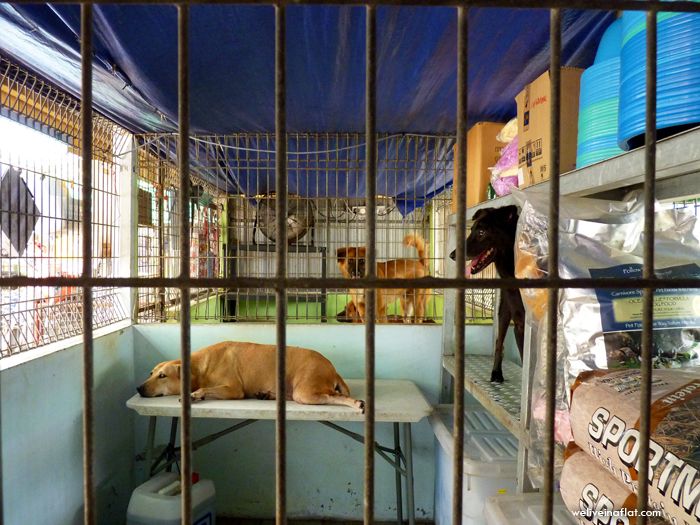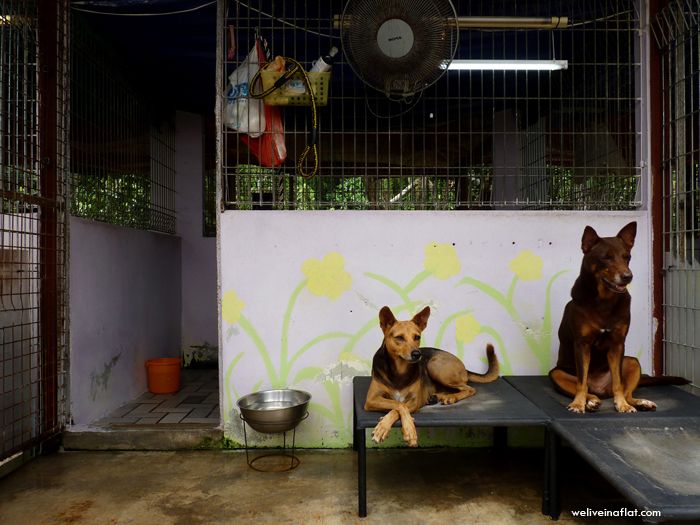 One of the dogs that greeted me the most enthusiastically is this sweetie called Nokia (not the phone :P)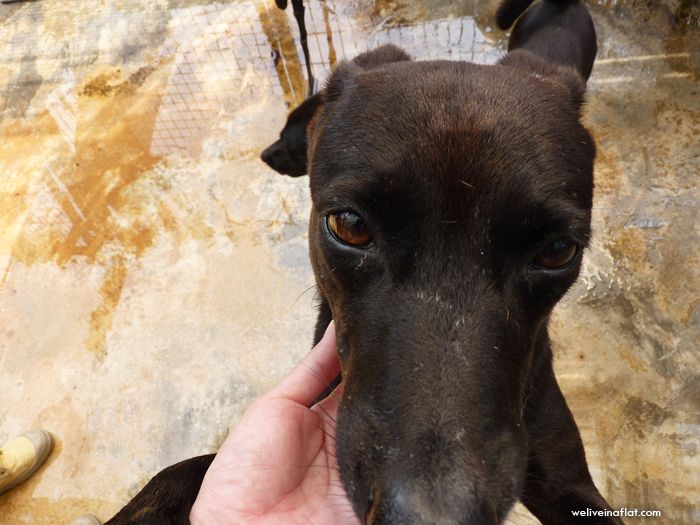 Gimme the pupcakes now!!
She is such a skinny little thing, I thought she needed a lot of pupcakes to fatten her up! Hahahaha.
I'm sure she agreed, as she and her sibling stalked the food preparation table.
And then, the food was served!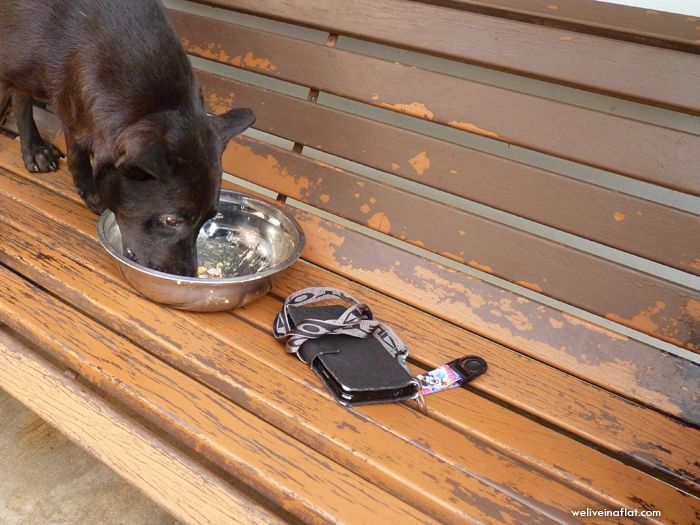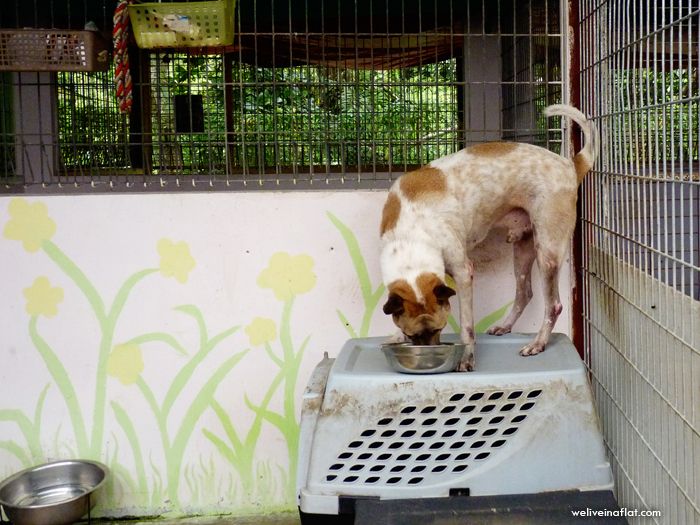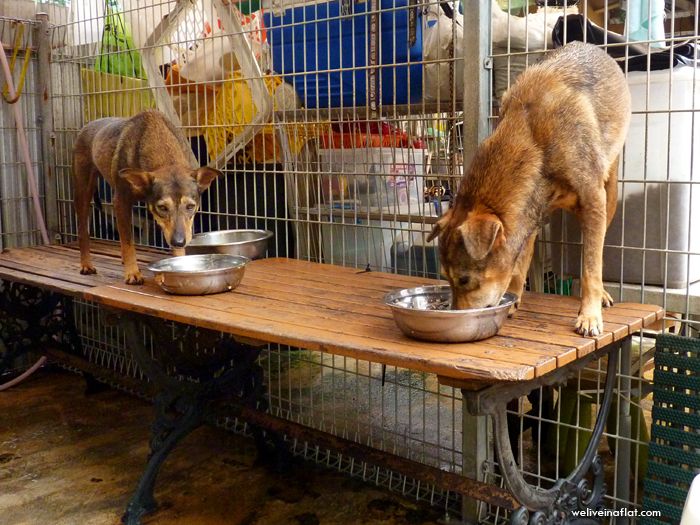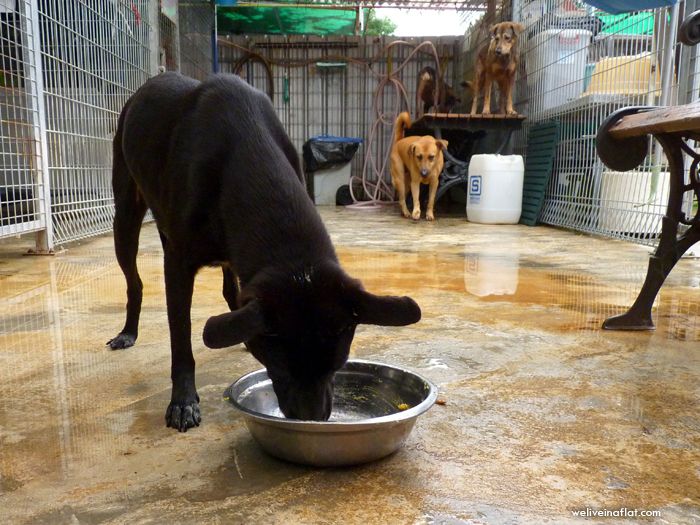 While most dogs ate the food enthusiastically, this 8-year-old (lying on the floor) who walks with a limp needed some encouragement. She stopped eating after a while and had to be coaxed and hand-fed to finish her food. 
But for the rest of the dogs, the food was gone into their tummies in the blink of an eye. :D

"Thank you for the food!" says Nokia's sibling.

Do you have some more, please??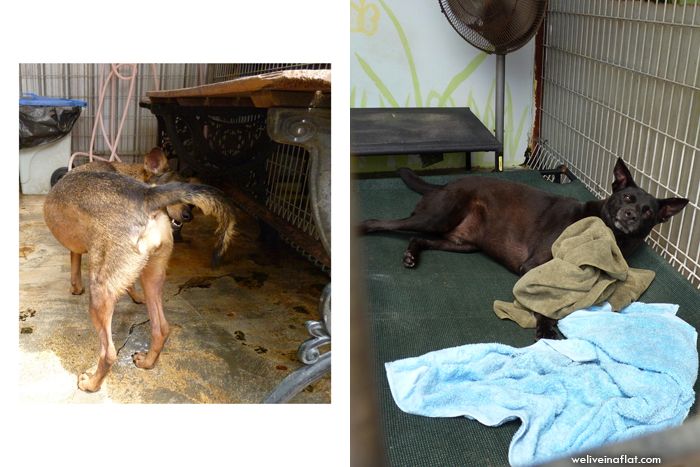 I've eaten my fill and ready for my afternoon siesta! :P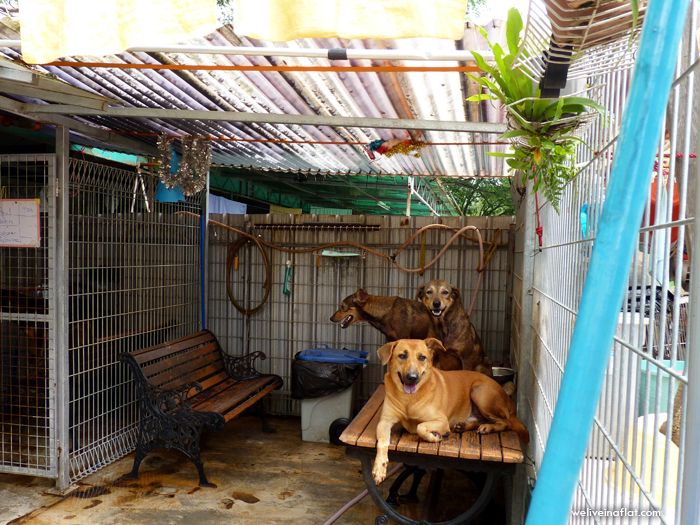 We are happy dogs with pupcakes in our tummies! :D
Uncle Khoe's supports over 20 dogs in their premises. They were happy to share the 55 pupcakes they received with two other even smaller shelters in the neighbouring areas.
As a result, three shelters – Uncle Khoe's k9, Doggie Rescue Shelter and Paw Perfect Love – benefitted from the donation of pupcakes from Feed My Paws.
Doggie Rescue Shelter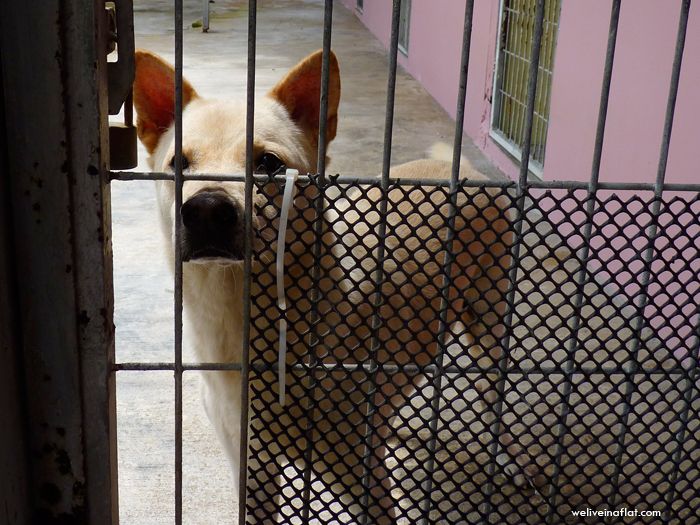 The vigilant Handsome scoped out the pizza pupcake delivery (that's us!) at the door of Doggie Rescue Shelter (DRS).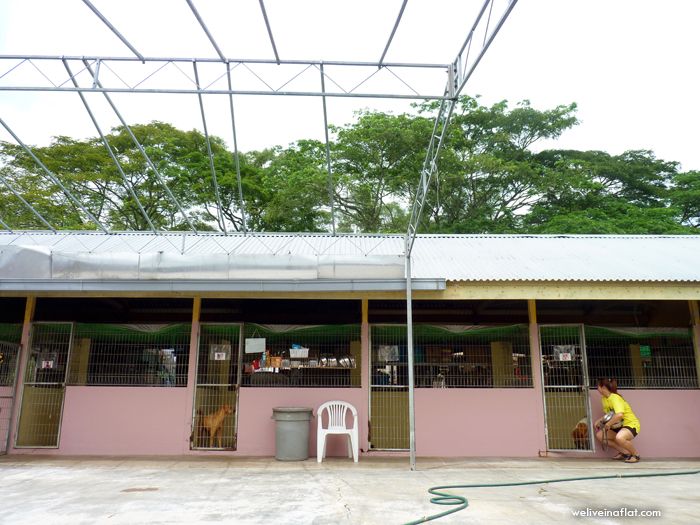 Irene dished out the food cell by cell.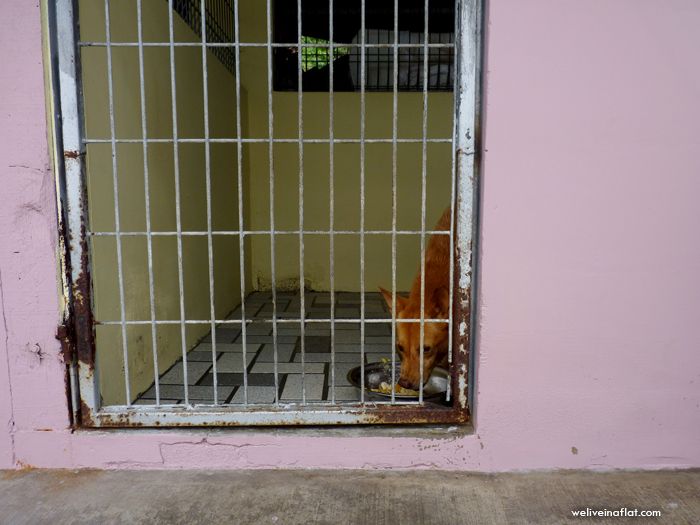 The dogs of DRS appeared comparatively shyer. 

This one refused to eat as long as I stood there taking his photos, so I had to go away.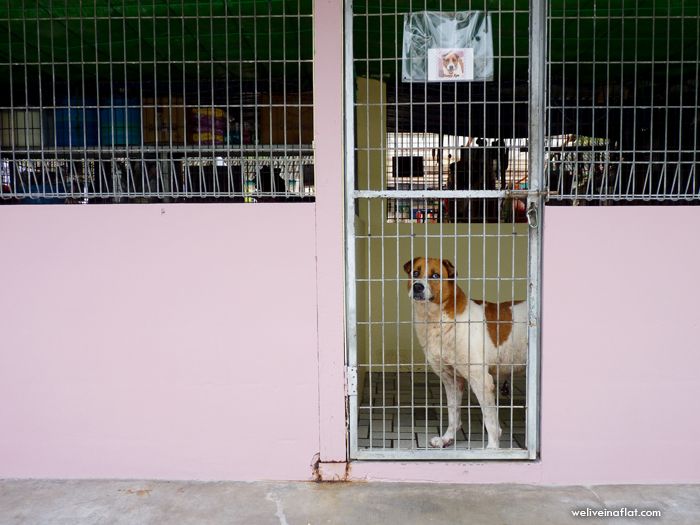 But the pupcakes must have been one of the highlights of the day for these shelter dogs. They are kept in relatively empty cells with just their water bowls, so I imagine it can be kind of boring. 
Paw Perfect Love
Our last stop was Paw Perfect Love. This was the smallest of the three shelters. I was surprised that there were so many small little shelters at Pasir Ris Farmway 2.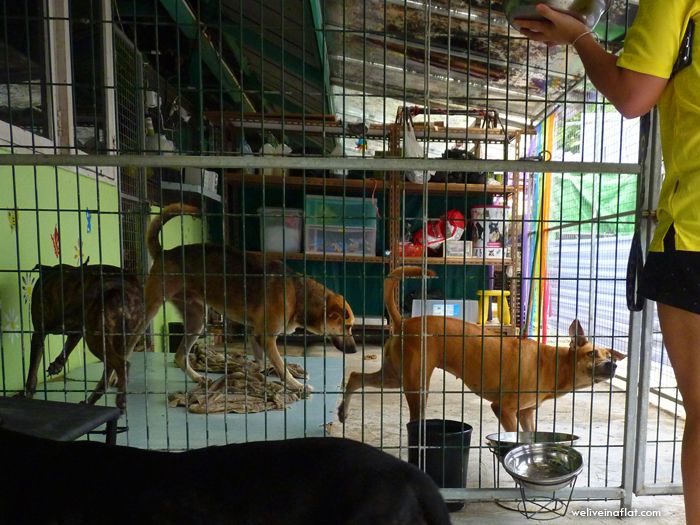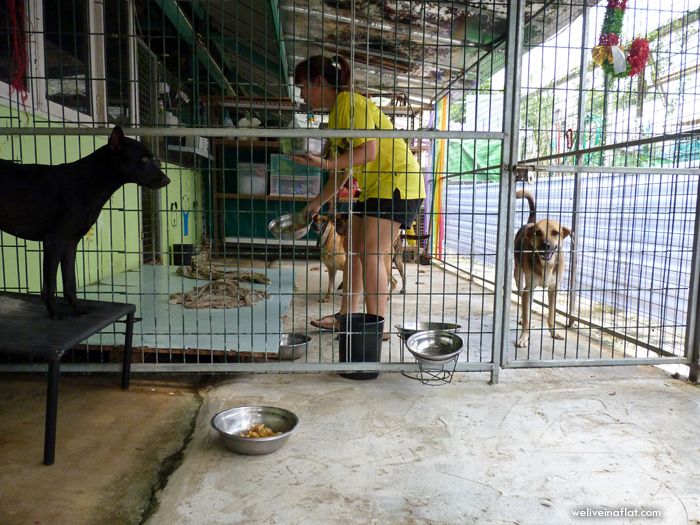 Again the dogs were wary of me since I was a stranger. This black dog in the foreground stood on the bed and refused to approach the food until I went to the next caged area, away from him.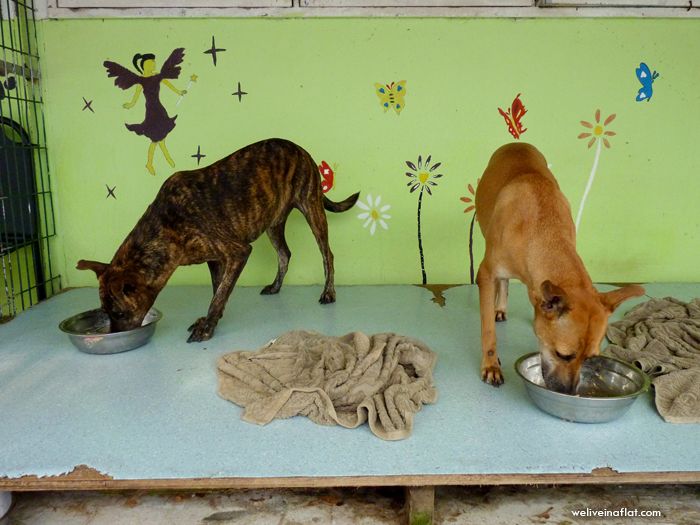 Nom nom nom…
Thank you for your kind support
Dogs of Instagram Singapore is glad to be able to bring the 55 pupcakes to these three shelters, with special thanks to our kind sponsor – @feedmypaws
The short visit showed me that the shelters support a variety of dogs – young and old. Some are active, some less so. So have some health problems, some are fitter than others. Some are friendly and some are more cautious of strangers. Some need more care, but often there might not be enough human slaves, especially for this little shelters that I have not even heard of before.
So we hope more people will be interested to learn more about the benefiting shelters, and perhaps to continue to offer them more support either by referring prospective adopters to them, volunteering the time to help out or by way of donations now and then to support their good work.
You can learn about each shelter or contact them via their Facebook pages:
Uncle Khoe's k9 – Facebook.com/pages/Uncle-khoes-k9/518244711535396
Doggie Rescue Shelter – Fb.com/doggierescueshelter
Paw Perfect Love – Fb.com/pawperfectlove
Thank you very much!