This is a shot of the neighbourhood childrens' playground that I took last week. On any other day, the picture will be clear and sharp, the buildings in the background would not look as faded simply because we are generally a hot, sunny island with very clear visibility. And yes, there might be a child or two about the slide, ladder or climbing wall.
We have been beset by smoke haze from hot spot fires in Sumatra, Indonesia from last week and the PSI index reached as high as 401 (air quality is described as hazardous when it climbs above 300). Over the weekend, things seemed to have improved, and air quality seemed to have stayed more or less moderate so that's good.
On another day, I noticed the sun reflecting off the windows of a building.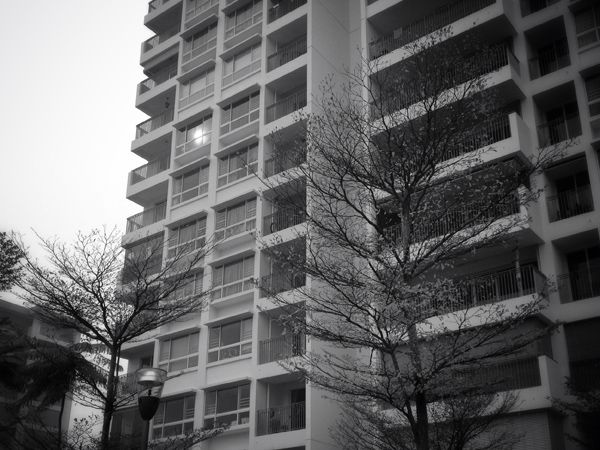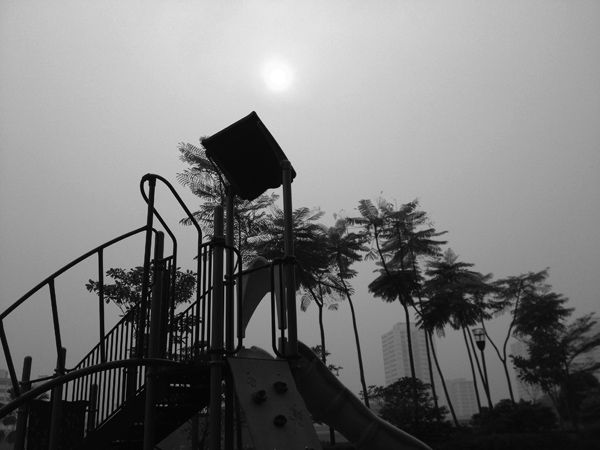 I turned around searching for the sun and there it was.
I was telling Mr P how without the haze shrouding the sun, the picture above would have been impossible for me to shoot. And then he shared with me his own photo that he took coming back from work at 3a.m. The picture was shot from the carpark downstairs.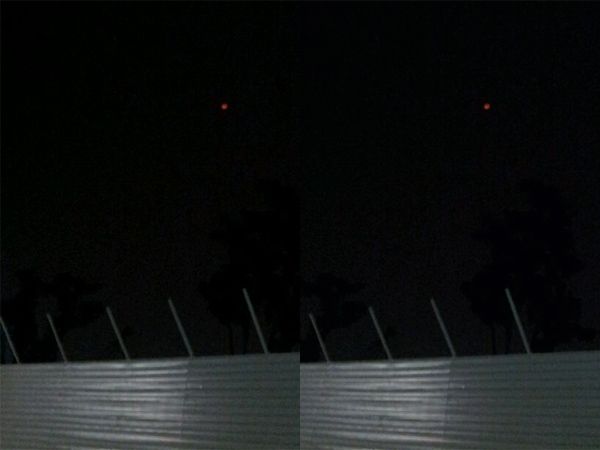 Mr P doesn't take pictures very often, but the moon, red from the haze is something neither of us has seen before.
While I may whine and gripe about the haze like everyone else, I also have to concur with Wiley who was wise to say,
… poop happens in our lives every now and then. Are we going to ignore it…(or just whine about it)? Or are we going to face it head on and pay it forward…
Not sure how to pay it forward in this case :P Mostly, we are just thankful Donna and I have the option to hole up in our tiny air-conditioned study when necessary. Although I expect the electricity bills will climb.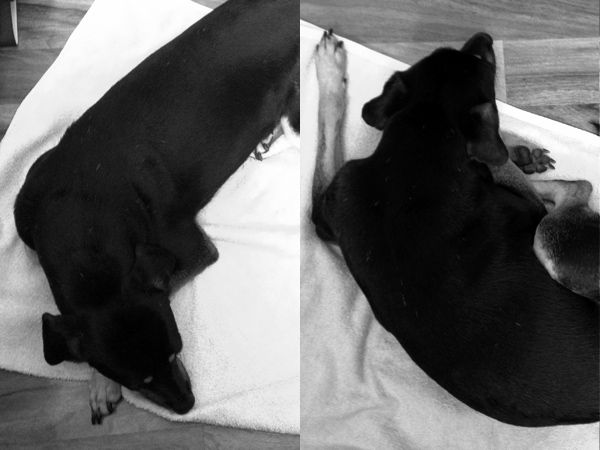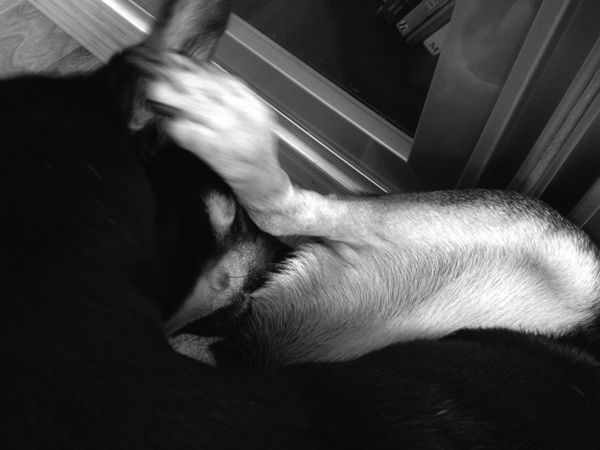 Dogs lick themselves when they are relaxing, bored or stressed it seems.
Note:
Haze is a yearly occurrence in Singapore normally in the months August-September. We've been lucky to escape the worse of it in the last few years and one barely notices it if one is stuck at work in the office all day. This year's haze is so unexpected and it's not until I experienced how severe it can be in our own backyard so to speak that one starts to empathise with those who have to live with it daily.
Haze health tips for pet owners, read this previous post.
This post is a companion post to Weekly Phoneography: Population, in capturing our already very urbanised neighbourhood at a point where:
we have started to see physical changes in the landscape, growth of buildings around 3 times the height of existing flats
the interplay of the elements of nature in an urbanised environment – air, trees, sun, moon