Sometimes, I take Donna out with me to buy my takeaway lunch. Hawker centers are not pet-friendly, so she can't exactly come with me.
That's where Stay comes in handy. I usually set her up in a shady spot. See if you can spot her in the photo below.
Of course, it took time to work on her stay before I could actually leave her sitting by herself in public areas, with me still in her line of sight. i.e. Not achievable in days (at least not for me) so don't get impatient when training your dog to stay. ;)
She really is very good at her stays now, despite people walking by, a lady opening up an umbrella about 5metre away from her, etc.
Do I worry about somebody taking her away? I always make sure that I can see her and I only leave her in her sit-stay when I can buy from shops with an open storefront. This distance is about the furthest I leave her when buying food. And I never leave her alone when there's high traffic that can possibly obstruct my line of sight or if there are dubious drunks or characters in the vicinity.
And the thing is, with most people being cautious around bigger dogs, nobody has voluntarily approached her before, with the exception of a lady wheeling her own aged dog in a trolley. That is a story for another day.
So anyway, of course she gets lots of yummy cookies when I got back. I usually give her very meaty treats but I wanted to use up her Halloween cookies within 3 days when they are freshest.  So the many cookies she got made up for the meat treats I guess. – – (Not to mention these yummy cookies are from @chocbanaa and Cotton the Maltese)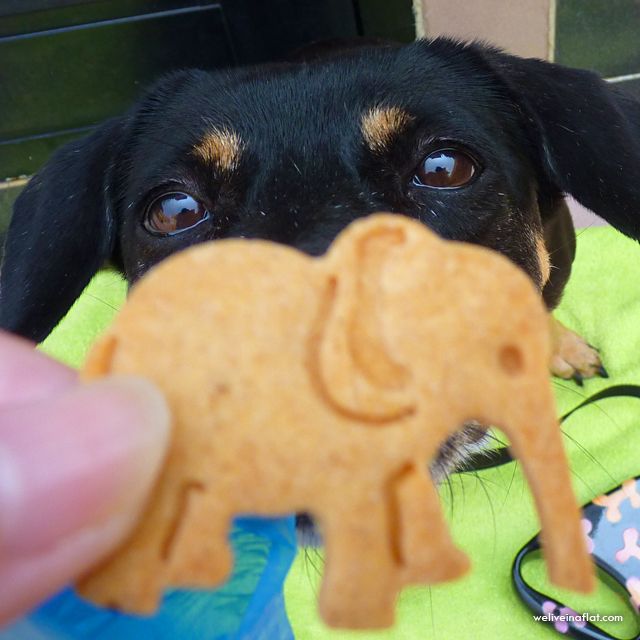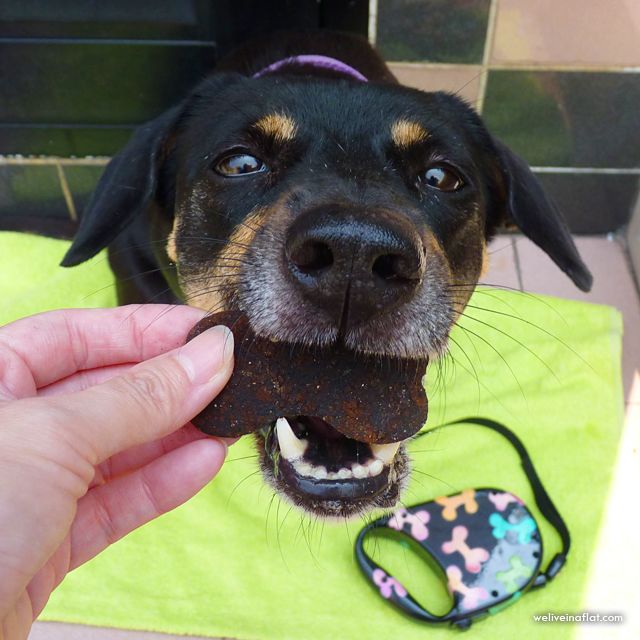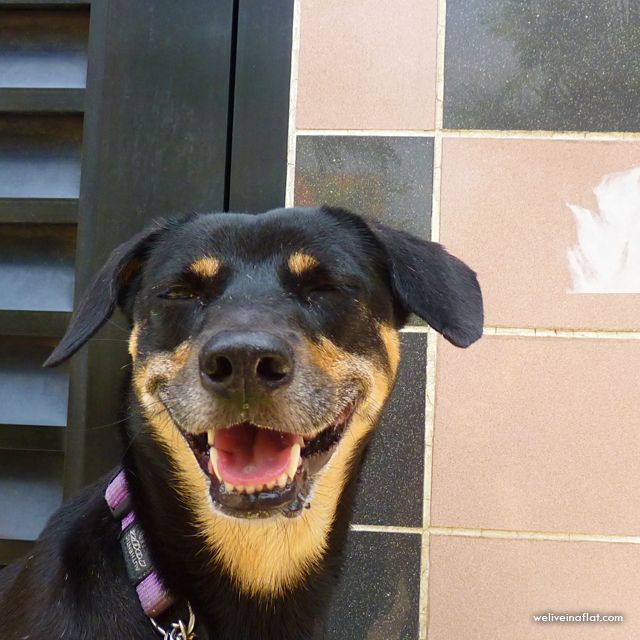 One very satisfied Donna.
So satisfied she didn't want to leave her throne when I tell her to come off it. – –
Waved her paw in the air – I still want more cookies.