Donna doesn't really hold the wave position for long. In fact, she'll just bring her paw up for a split second wave and let it down again. She doesn't hold her paw in the air for me to take the photo, so when it comes to photographing a dog wave with her, it's really down to split second timing. Which of course I have er… none. HAHA!
Sometimes I click too fast while her paw is still moving up.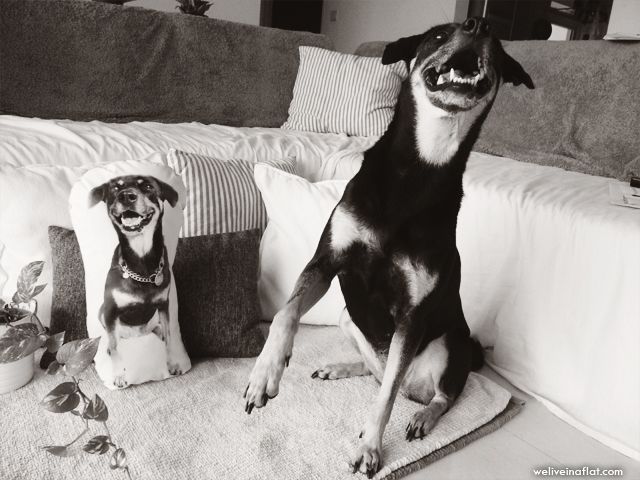 Sometimes, I click too slow and she's already bringing it downwards.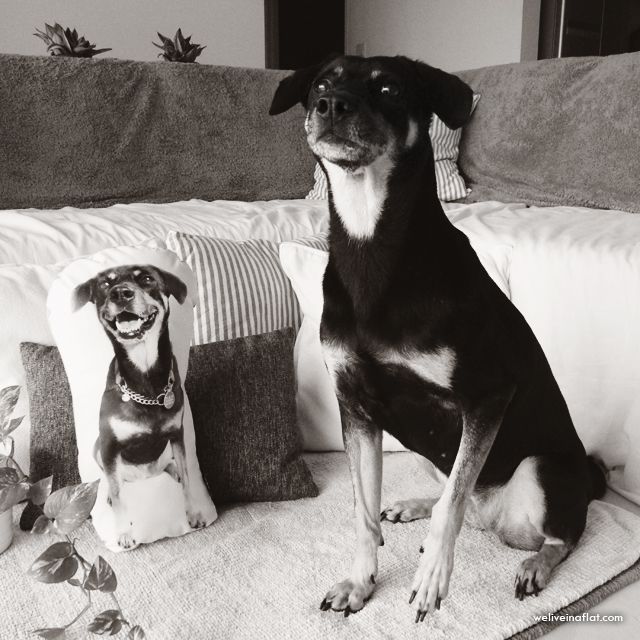 And if you look at these three photos, she NEVER looks at the camera. Somehow the wave MUST be accompanied with a silly grin with her nose in the air. Why, Donna?!! :P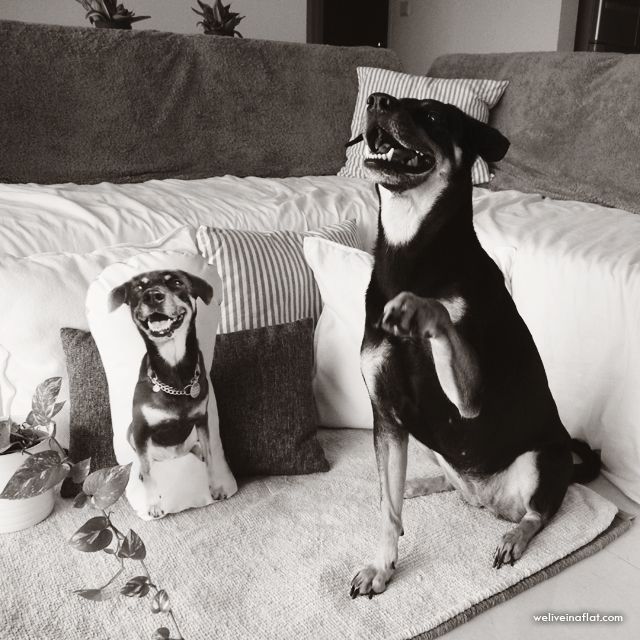 Note: It just means I need to spend more time shaping the wave until I can get her to hold it in the air longer :P heehee

Read more about the PIB Plush here :
Donna is now a pet pillow