We were excited to attend Kanon's 2nd Birthday Party because Donna loves to play with Kanon! :) Donna was also excited to meet all these other pups, some of whom she has met before, and some she hasn't. Go check out the fun she had in the video!
It was hot, so I was lazy to take photos. HAHA. So here are some videos of Donna playing.
Kanon's human assured me that Kanon and Yuri can handle themselves, so for once, I didn't call Donna off for a time out when she got excited and mounted Yuri. More about mounting behaviour here.

Left to right: Cookie, Kanon, Paris and Donna
Happy 2nd Birthday, Kanon!
More pictures at somewhitecookie's blog.
---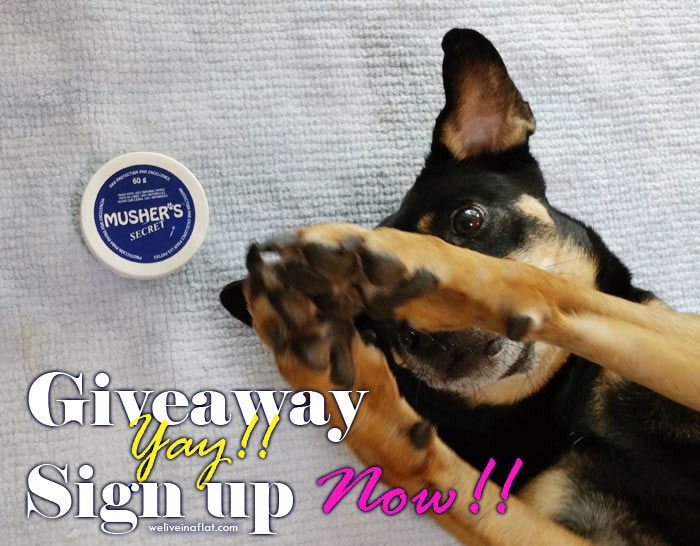 Win a tub of Musher's Secret!  Surfaces like concrete, asphalt and sand can be too hot for our dog's paw pads at certain times of day. Check out my post on How to Care for Dog's Paw Pads in Hot Weather and stand a chance to win a 60g tub of Masher's Secret! Musher's Secret is a dense barrier wax made for extreme conditions that can help your dog withstand hot and cold surfaces better. :) Check it out now!
---
Come :) Follow weliveinaflat.com on


 Instagram @weliveinaflat | 

 Facebook fb.com/donna.weliveinaflat