I had fun shopping for dog at Don Quijote when I was in Japan. Don Quijote opened it's first outlet in Singapore this week called Don Don Donki. Come with me to Orchard Central to see what they have brought in for pets!
Visiting Don Don Donki
My destination is in Orchard Central, one floor below Tokyu Hands – the very first Donki outlet in Singapore.
My objective? To see if there is a pet section for dog owners like myself and what they have stocked there.
My instincts said turn left. And I plunged into the crowd that like me, came to kaypoh and see Japan's famed discount chain, the very first day it opened.
Donki Supermarket
And what do you know, I walked right into the very section that will have Donna drooling and drooling in anticipation. Shabu-shabu, yakiniku, steak. Prices range. $5.60, $8.80, $20 dollars. Not that Donna cares about the price.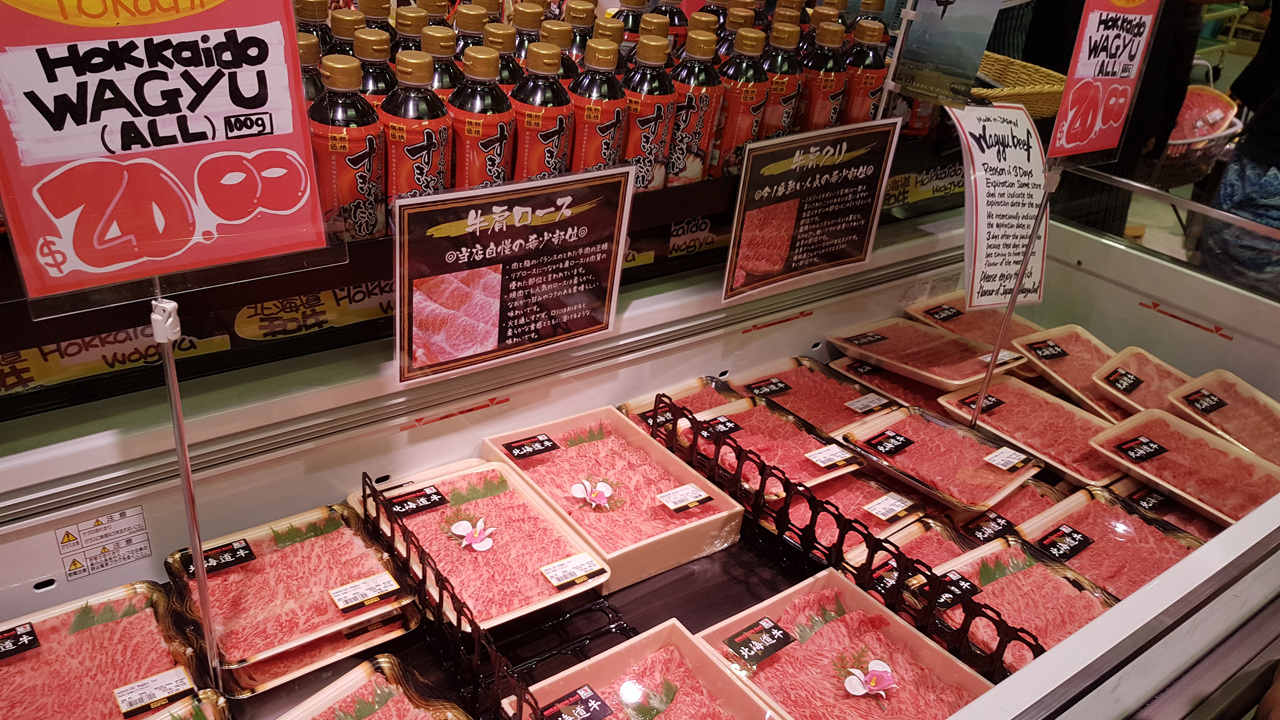 I guess I do expect to be able to buy Kagoshima pork and Wagyu beef at Donki. What I don't get is why they bother stocking chicken from Malaysia. :P Nor do I understand the fresh eggs from Singapore in Japanese packaging.
Some of the groceries can be pricier, like the Hokkaido milk and whole melons. But I think I may pick up some small items like cheese for treats the next time I visit. (The queue is too long on the first day Donki opened.) And perhaps also some salmon. That is certainly being cleared off the shelf real fast.
Donki Pet Section
The pet section is another department altogether, separate from Donki Supermarket. Unlike the big pet section that I had fun checking out in Don Quijote, Japan, Singapore's Donki only has one small section comprising of one small wall of pet products – dog and cat toys, pee pads and some treats that I probably wouldn't buy.
Of the 10 items that I originally featured from Don Quijote, Japan in this post, products similar to the following can be found in Don Don Donki Singapore:
Comparing Don Quijote (Japan) and Don Don Donki (Singapore) pet sections
But that's about it for Donki's pet section. It really is just this short span of wall shelf and not the big section of food and toys and all sorts of accessories like they have in Japan.
You could say it's disappointing. But then again, I also find it more meaningful to buy local souvenirs when I travel rather than shopping for the same overseas product in Singapore. So I shall look forward to visiting Donki if I were in Japan again.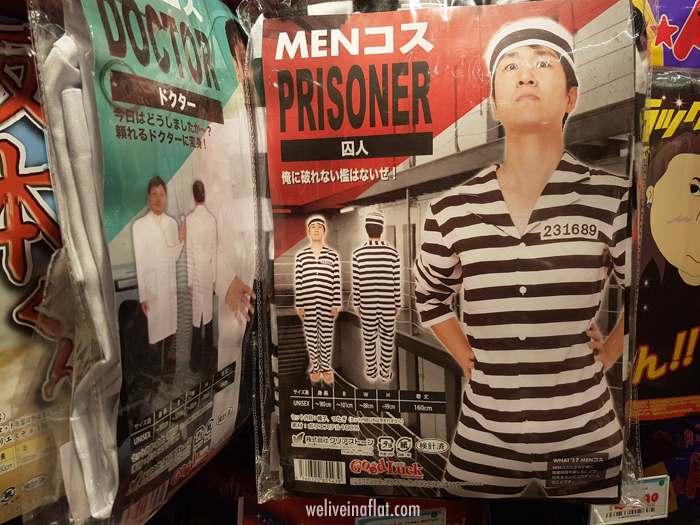 As for the Singapore outlet, there is quite a bit of kitschy accessories that Donna says humans can feel free to make a fool of themselves with😝, but she would prefer some choice cuts from the Donki supermarket the best.😉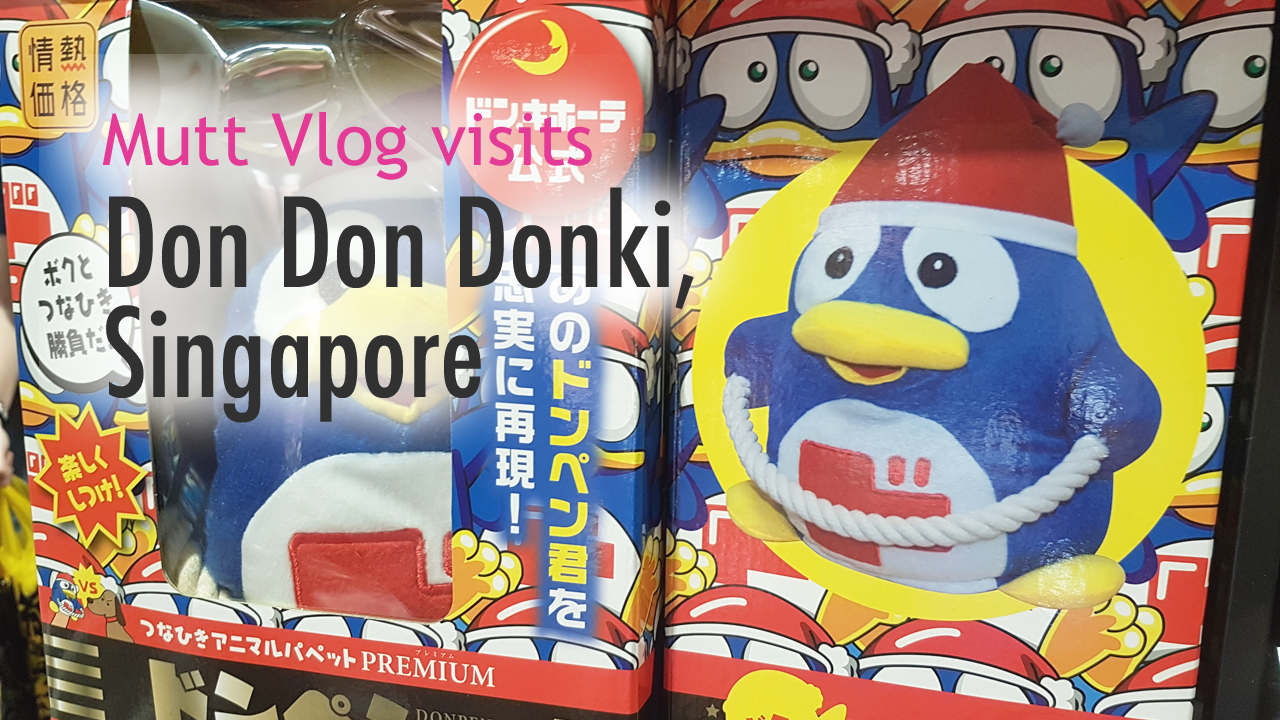 Planning a trip to Japan?
---
Come :) Follow weliveinaflat.com on
Instagram @weliveinaflat |  Facebook donna.weliveinaflat |  Youtube Mutt Vlog