Last year, when we first took Donna to check out the new daycare that a friend recommended. It was a bit of a "culture shock" for Donna.
She had a scare at Bishan Dog Run before that when a pack of dogs released by a dogwalker rushed at her from the entrance. She was leery of compounds with many dogs within ever since.
This is a photo of a fearful dog.
Please notice she is sitting with her tail between her legs, her ears are pinned back and her mouth is clammed shut. 
We left Donna there at daycare, even though she looked like above because after a while, she realised she was not in mortal danger and appeared more active in checking out the other dogs.
And thankfully, subsequent visits to the day care prove beneficial for positively socialising her with a pack of dogs. At first, she still wanted to turn back and go home when she reached the daycare gates, but she recovered fast every time and sometimes, it was the other dog who seemed somewhat uncomfortable with her checking them out.
The other dog was avoiding her slightly, hence crowding by the side of the gate. He had some frown lines on his head.
The last time we went, she didn't ever bother to turn her head back to look at us when we left! #humanfeelsbetrayedLOL
Of course, the human still found time to stalk Donna on the daycare webcam, so she was a little concerned when she saw Donna sleeping or just lying around everytime she logged onto the webcam.
Is Donna depressed because she finally realised the humans are gone? Or is Donna feeling stressed with the change in environment? Some dogs who are newly adopted do sleep more at their new homes as a coping mechanism.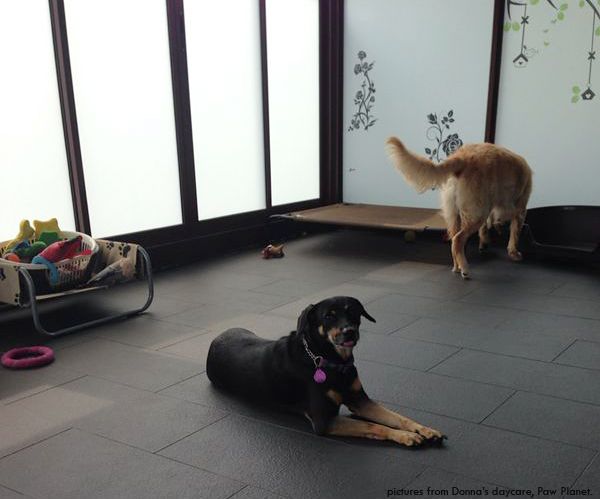 Donna, why do I bother to pay money to send you to daycare when all you do is lie around???
But Melissa, the owner of Paw Planet, assured me that Donna has made more friends compared to previously.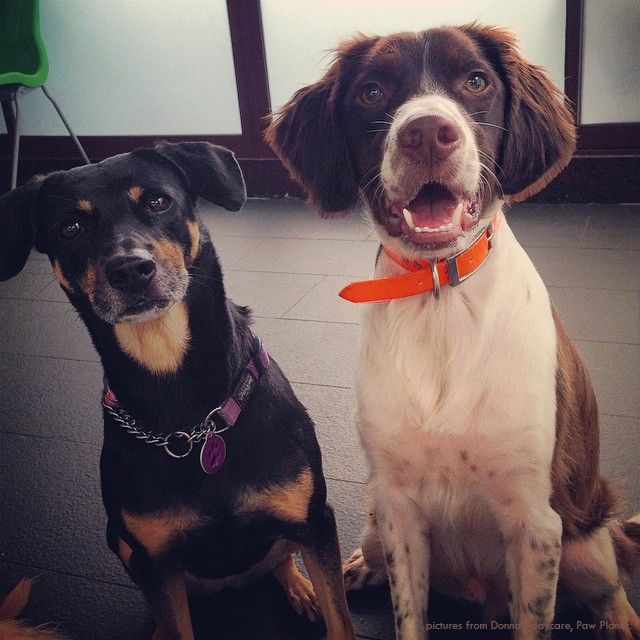 Why so serious? Sure am glad your new friends are smiley. You should learn from them, Donna.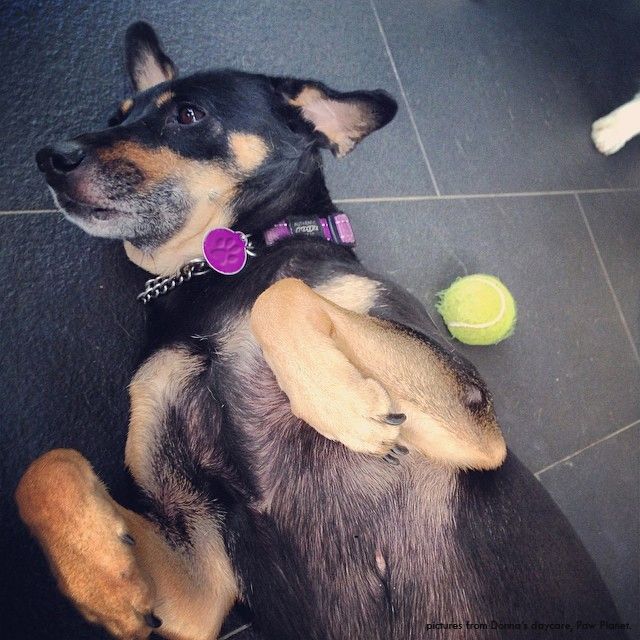 Rub my belly, human. Says the dog with a serious face.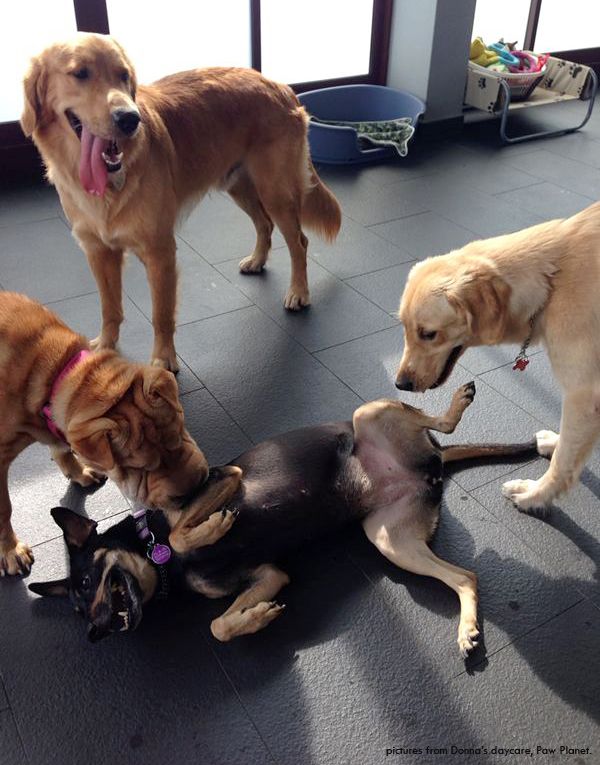 Hey look, it's Toby (top dog in picture)! Yup, she even managed to meet one of our Insta-friends there, how cool is that?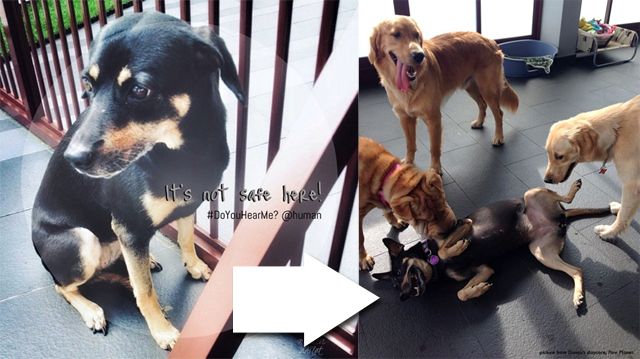 Haha, this photo looks like an advertisement for Before and After. 
While Donna was never horribly phobic and was still quite sociable, just leery of compounds with many dogs, I definitely think she appeared even more outgoing and socially active every time she comes back from daycare.
So we are very happy to send her there. :)

Video of Donna looking comfortable in daycare and inviting other dogs to play with her.
She tries so hard! :D

We originally found Paw Planet because we were desperately trying to find a place that was friendly to mongrels and who would be gentle with our dog whom we try to ensure is as positively trained as possible. More about our hunt here on my first post on Paw Planet.
And while Donna seemed afraid to approach for first few times we sent her there, she always recovered in minutes and start approaching the other dogs. So we continued to send her there. More about it here on my second post on Paw Planet.
This is my third post, are we great fans or what? HAHAHA.
Pssst, it's not just us who are fans of Paw Planet. Check out our friends' Lycan and Lexie's post here!